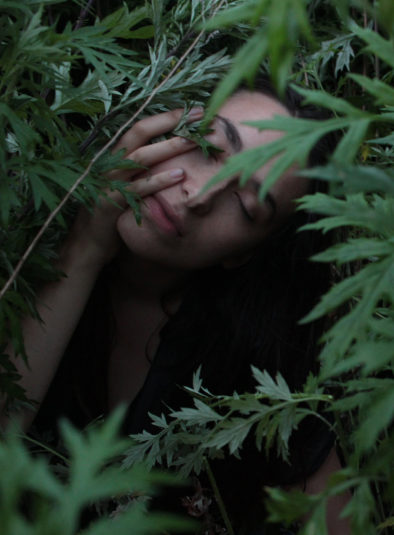 Photo of Lynne Rey by Irina Adam©
"Green, how I want you green.
Green wind. Green branches.
The ship out on the sea
and the horse on the mountain.
With the shade around her waist
she dreams on her balcony,
green flesh, her hair green,
with eyes of cold silver.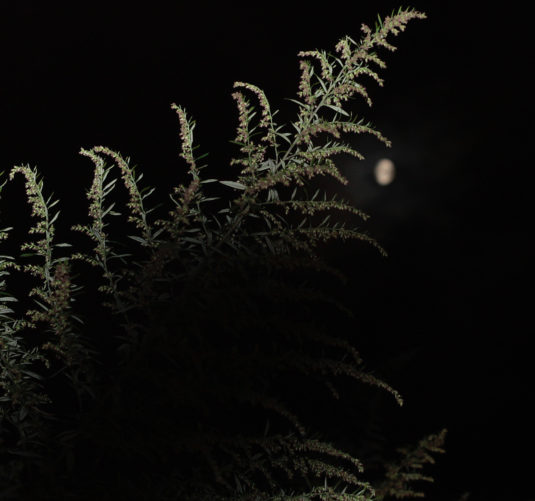 Photo by Irina Adam©
Green, how I want you green.
Under the gypsy moon,
all things are watching her
and she cannot see them." ~ Romance Somnambulo, Federico Garcia Lorca (and Irina's inspiration for)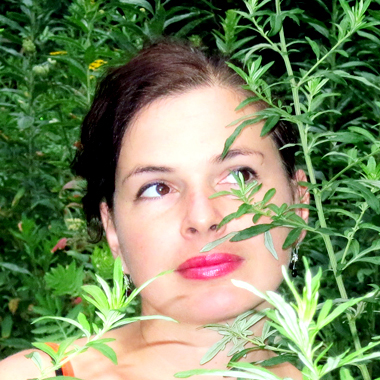 Irina Adam of Phoenix Botanicals © Aemen Bell
Botanical perfumer Irina Adam is a bona fide original, a puckish wildflower brimming with wit and whimsy. I deeply appreciate her ability to compose perfumes which smell uniquely hers – visions, imaginings which are rendered aromatic and palpable in their own fey, ephemeral fashion. Irina's most recent offering is one evocative of changing season, lifting the veil between summer's end and autumn in earnest.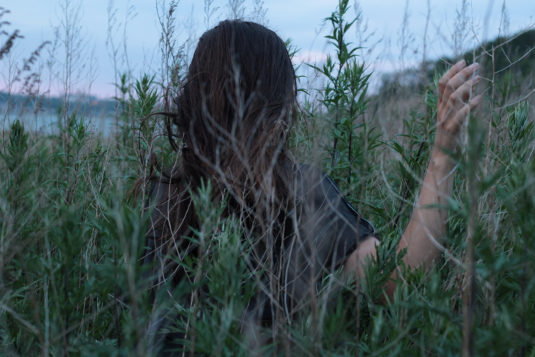 Photo of Lynne Rey by Irina©
Spanish poet Lorca's allusive lines suggest an encroaching nightscape populated by wild verdancy, an untameable moon and the sleepwalker's conundrum. Irina's body of work speaks of natural landscapes inherent within urban confines, the majesty of riotously overgrown uncultivated spaces, stolen beauty disclosed by chance. Phoenix Botanicals Twilight Green ushers in atmospheric dusk, richly-hued and weedy – somewhere between army green and the more sage-tinted Russian green, synaesthetically…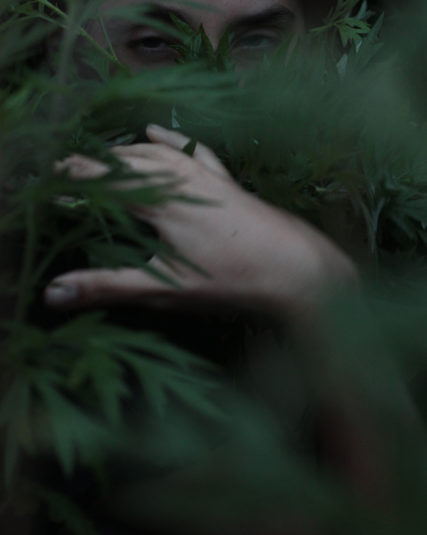 Photo by Irina Adam©
Phoenix Botanicals Twilight Green is quirkily pensive, tinged with moody contemplation; its harmoniously unorthodox mingling of earthy elements (wormwood, marigold, mugwort), fragrant breaths of divinity (spice, tuberose, myrrh) and the haylike, coumarinic tones of flouve and sweetgrass are not what the nose has come to expect.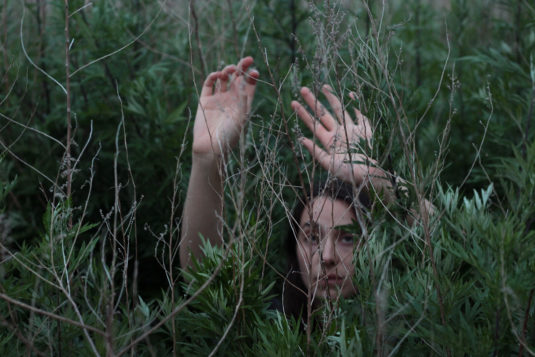 photo by Irina Adam©
Certainly, commercial perfumes come nowhere close – this may present one with the sensation of entering an olfactory terra incognita. I find it a fragrance of dichotomy, restful AND restless as a lucid dream state due to its beautiful botanical discordancy. Nothing fits traditionally into a circumscribed category, which may be unsettling for some – but from this locus of uncertainty arises a peculiar loveliness suggestive of respite profferred by nature's unexpected gifts.
Photo by Irina©
They may range from something as simple as that common plantain stubbornly cropping up between the cracks of the sidewalk to an unforeseen trail which leads to a lushly verdant vista you've never seen. Wafts of hidden blossoms, fading grasses and herbs in the presence of trees who regale us with legend and song, experienced in the ways of the world and valiant in their advanced age. Notes: bergamot, wormwood, spices, marigold, infused wild mugwort, tuberose, sweetgrass, flouve, myrrh, aged wild oudh
Sample provided by Irina Adam – many thanks! My nose is my own…
~ Ida Meister, Senior Editor and Natural Perfumery Editor
~ Art Direction: Michelyn Camen, Editor-in-Chief: All photos by Irina were taken in the mugwort fields which inspired the perfume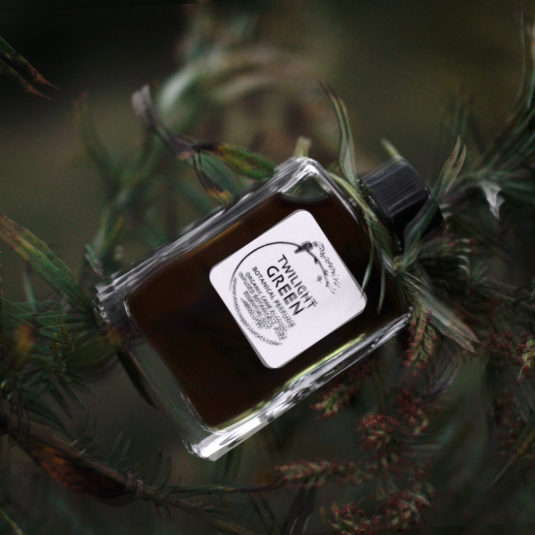 Phoenix Botanicals Twilight Green photo by Irina©
Thanks to the generosity of Irina Adam, we have 5ml bottle of Phoenix Botanicals Twilight Green for one registered reader in the USA; (you must register or your entry won't count). To be eligible, please leave a comment with what you enjoyed about Ida's review, what signifies the 'lifting of the veil' to you at this time of the year. If you have a favorite Phoenix Botanical perfume we would love to know. Draw ends November 3, 2018
Follow us on Instagram @cafleurebon and @phoenixbotanicals
We announce the winners only on site and on our Facebook page, so Like Cafleurebon and use our RSS Site Feed…or your dream prize will be just spilled perfume.