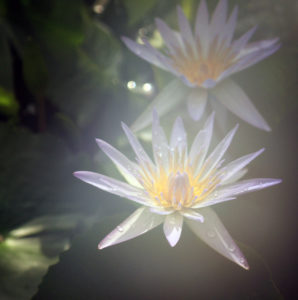 Lotus by Irina Adam©
2x Art and Olfaction (2016 and 2017) Finalist and Brooklyn-based natural perfumer Irina Adam treats us to yet another layer in her spectrum of exquisite ephemera – her latest perfume, Lotus Pollinator. Irina's inspiration was fueled by her first sniff of the blooming pink lotus in locus while frequenting Hawaii. "A musing on this plant as a radiant world unto itself, perhaps as it would appear to a pollinator." ~ Irina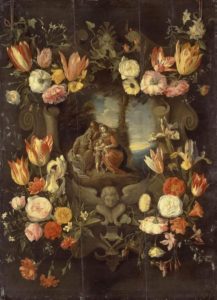 Jan Brueghel the Elder
When I reflect upon Irina's compositions adjectives such as delicacy, finesse and ethereal immediately spring to mind. Each perfume is possessed of an innate elegance and nobility; beguiling subtlety is her stock and trade, it seems.There is an abundance of tonal variation, a sense of movement, development within each one – a fleet footed passage into Irina's fragrant micro-universe. Linearity is an unknown, and olfactory overdosing is unheard of. Lotus Pollinator is another baroque pearl in her botanical necklace (they are my favorite pearls, btw).
She revels in contrasting temperature, hue, aroma – and in so doing creates a singular seamlessness which feels absolutely intuitive. Zesty bergamot whets the olfactory appetite as discreetly floral Sencha tea sets a verdant table, coolly green with just a hint of astringency. These leafy elements are later darkened by base notes which arise from the damp, the primordial ooze: rhizomal filaments, earthy artichoke (among my favorite culinary/aromatic pleasures!) commingled with the arid depth of myrrh.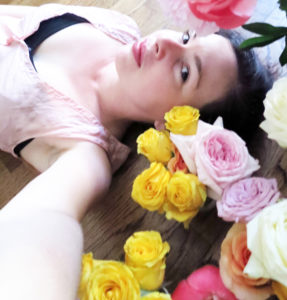 Irina Adam of Phoenix Botanicals photo from Irina©
Floral elements enmesh joyfully in this perfume: rose and carnation bear one another an inseparable affection, champaka's lilting voice imparts aromatic velvet tinged with tea, hay, vanillic/peach/apricot overtones. The pink lotus smells intensely flowery and honeyed with a sharply spicy verdant upper register. With all of these honeyed tones, plaiting Lotus Pollinator with pollen, honey, beeswax (a beloved animalic), vanilla and amber feels instinctive.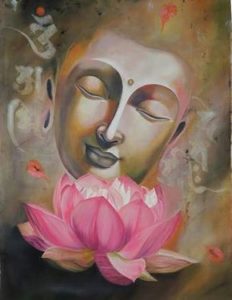 via tumblr
Pondering the pink lotus is lovely in itself: in Buddhism and Hinduism, the varied coloration of the lotus has particular significance, and the pink varieties symbolize the life and legends of the Buddha. "As the lotus flower is born in water, grows in water and rises out of water to stand above it unsoiled, so I, born in the world, raised in the world and having overcome the world, live unsoiled by the world." ~ Siddhartha Gautama, the Buddha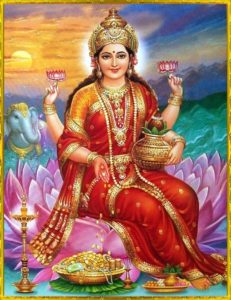 Lakshmi Goddess of Abundance
In ancient Hindu texts – the Vedas and the Puranas – the lotus is central to creation. Lord Vishnu lay resting upon the serpent of eternity when he was awakened by the sound of the Universe, the vibration OM – and from his very navel blossomed a lotus flower. Several Hindu gods and goddesses are traditionally depicted either standing or seated upon the pink lotus: Lord Vishnu, Lakshmi of wealth and prosperity, and Lord Ganesha himself. What delightful images to contemplate while anointing oneself!
Notes, Bergamot, infused sencha tea, green pollen, honey, champaka, pink lotus, carnation, vanilla, beeswax, amber artichoke, roots, myrrh
I'm very thankful to Irina for providing my sample! My nose is my own…
~ Ida Meister, Senior Editor
~ Art Direction, Michelyn Camen, Editor-in-Chief
Phoenix Botanicals Lotus Pollinator
Thanks to the kindness of Irina Adam of PhoenixBotanicals, we have a draw for a 5 ml bottle for Lotus Pollinator for one registered reader in the USA . Please be sure to register. To be eligible please let us know what appeals to you about Ida's review, a phrase or quote. If you have a favorite Phoenix Botanical perfume please let us know. Draw closes 12/6/2017
We announce the winners only on our site and on our Facebook page, so like Çafleurebon and use our RSS feed…or or your dream prize will be just spilled perfume.