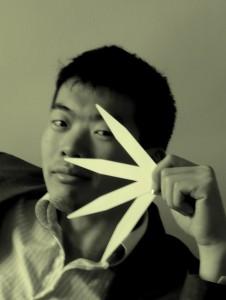 Before they were your favorite 'noses', perfumers like Jean-Claude Ellena, Mark Buxton, Francis Kurkdjian, Isabelle Doyen were students. We thought it would be fascinating to interview an emerging perfumer, one with a fresh 21st century perspective and share what its like to be an American olfactive student abroad . Its with great pleasure we introduce Alexander (Alex) Lee, an Asian-American student at the prestigious ISIPCA (Institut Supérieur International duParfum et Cosmétique) School in Paris.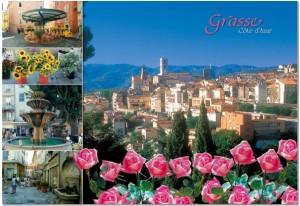 Photo: courtesy of Alex Lee
Alex was born and raised in California and left the comforts of his home in 2007 to pursue his passion for perfumery creation. After his studies in French language and culture in Lyon (France), Alex began his career in the capital of perfumery: Grasse by studying at the Grasse Institute of Perfumery, where he would later debut as an assistant perfumer. Led by curiosity and the calling to learn more, Alex left Grasse for Paris where he now follows the perfumer training at ISIPCA (Institut Supérieur International duParfum et Cosmétique).
He brings a fresh and exciting perspective to the Art of Perfumery. I wanted to edit the interview, but if I touched a single word, it would be like plucking a petal from a rose. With his intelligence, exhuberhance and olfactive talent, Alex just may create the next great fragance classic.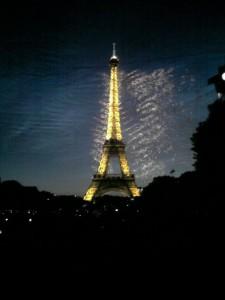 Photo: Courtesy of Alex Lee
Alex, what is it like to be an Asian -American perfume student in Paris?
AL: I am blessed to have links to multiple cultures (Asian, Californian, American) and because of this, generally people find something to connect to with me. Overall, I am honestly touched by the love, openness, and hospitality of the French that I have developed friendships with inside and outside of the fragrance industry. French relationships in general are passionate and absolutely amazing, but it requires time and trust to cultivate (similarly, with the French fragrance industry). If one is sincere, humble, passionate, and curious about the French culture/language, one will most certainly be welcomed with open arms in France. On the professional level, I was lucky to have met people who are open minded and excited my potential of bringing a new multi-cultural touch to the industry and thus took a risk in me. Naturally, as an outsider, I have to work harder to gain credibility, but it makes my experience all the more enriching.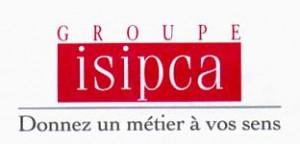 Please describe a day in the life of Alexander Lee and a typical semester at the ISIPCA
AL: The typical semester includes a mix bag of classes around chemistry, olfaction, fragrance evaluation, marketing, law, sensory analysis, statistics, and formulation of simple to advanced accords. We do spend 50% of the time in a fragrance company under a work-study contract.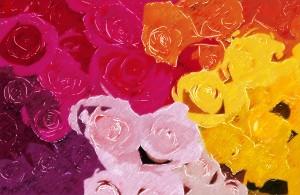 When did you know you wanted to be a perfumer and where did you grow up?
AL: Michelyn, while many perfumers had the chance to be born not too far away from fields of jasmine, lavender, and rose, I was born outside of San Francisco, California in the heart of the Silicon Valley. My father is a professor/prolific researcher/historian/writer and my mother works in the pharmaceutical industry. We moved quite a bit but around the outskirts of San Francisco, but each time my father would cultivate roses and other fragrant plants in our new house. Every morning before I left for school till high school, I would smell our roses (the rose note is my perfumery muse).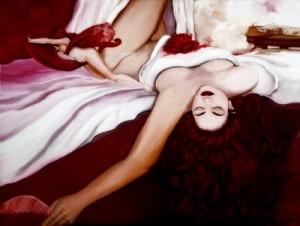 So, tell us is true .. for fragrance inspiration from a young age it was 'cherchez la femme'?
AL: Yes, when I was in kindergarten, I remember getting into trouble for chasing after little girls on the playground because I wanted to smell their shampooed hair. I was almost like a young Jean Baptiste Grenouille except that I did not kill women! The smell of a beautiful perfume on a woman makes my heart beat out of love. I remember I was 12 years old and I already fell "in love" with a stanger, an older woman (60+) who wore Shalimar.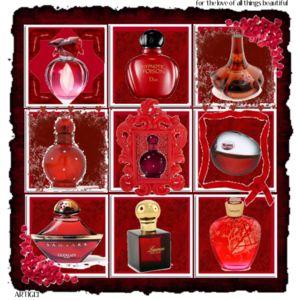 You were fascinated by fragrance prior to your formal education, can you please share with us what inspired you to pursue a career in fragrance ?
AL: Since I was a child, I had a creative energy like my father but I had a strong calling to help and heal people, so eventually I pursued medicine to become a pediatrician. Wanting to do perfumery quickly caught up to me again and it became a personal struggle. The fragrance culture was a hobby of passion for me – at this time, I was captivated by niche perfumery – and when you have a passion for something, you want to share it to the world. During my early years as a university student, I began giving fragrance seminars (free of course) to friends, schoolmates, and strangers and I took groups around the mall to visit different fragrance stores and I tried to instill a bit of fragrance culture in my attendees.
I remember a man who stayed after a seminar and he told me, "Alex, you should see your face light up when you were talking about perfumery. It is clear that you are passionate about perfumery and you communicate it so well, why are you not pursuing this as a career"? I explained my dilemma and he told me, "I did not know anything about fragrances and I hardly knew that I had this olfactory sense. You know, you ' healed ' me today by introducing the beauty of perfume to me. I can smell now. It is like clouds parting in the sky. Perhaps you can heal and help others with your love for perfume. He returned home with his first five bottles of perfume. I started to realize the emotional and physical power of perfumery, so I started doing research on educational opportunities in France.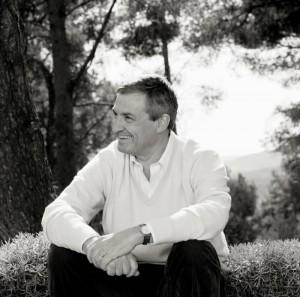 Jean-Claude Ellena
You have a special place in your heart for Jean- Claude Ellena. Is he your role model?
AL: In March 2005, I read Chandler Burr's New Yorker article on Jean-Claude Ellena's experience working on his Un Jardin Sur Le Nil, and this article sank in the nail in my decision to pursue perfumery as a career. This article confirmed that perfumery was a craft where humanity, art, creativity, science, and intellectualism are intertwined together – and this was exactly what I needed in my life. Mr. Ellena's work, writings, and style of creation would be the greatest influences in my path as a student perfumer.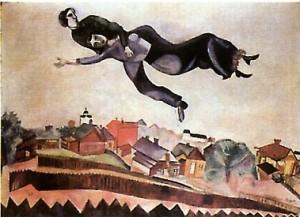 Is your goal to work for a big company, such as Givaudan or IFF, as a master perfumer, like Rodrigo Flores-Roux or to become an in house perfumer like Jean- Claude Ellena or Thierry Wasser, or an independent perfumer like Bertrand Duchaufour and Michel Roudnitska who choose their projects very carefully.
AL: My personal goals are simple and that is to become a perfumer able to put the best fragrances in the reach of as many people as possible. While I dream to work as a fine fragrance perfumer, I am open to all experiences that will allow me to learn and formulate. I will follow where the wind takes me… even if it takes me to Brazil or Dubai. Being in a big company would be great because I am a workaholic and I need to be in a fast paced environment where I am constantly challenged. I believe that there is a place for sensory research and new technology in fragrance design, so to be near the front lines of research and innovation would be fantastic.
But speaking about the perfumer that I want to be, I want to be a perfumer who is involved in the lives of people. Robert R. Calkin and J.Stephan Jellinek once wrote in their book, Perfumery – Practice and Principles that "The person who has the ambition to achieve great things for humankind should not become a perfumer". Perhaps I will not achieve great things, but I will like to try. Perfumery has changed my life – maybe it could change the lives of others. On the side, I would love to bring the fragrance culture into the classrooms and the lives of blind people.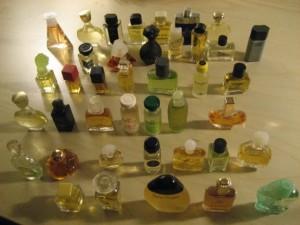 Photo:courtesy of Alex Lee
What fragrance do you wish you created?
AL: Too many ! Shalimar, Femininité du Bois, Déclaration, Loulou, Coriandre, L'Air du Temps, Femme de Rochas, Le Male, CK One, L'Eau d'Issey, Hermès Ambre Narguilé, Eau Sauvage, Narciso Rodriguez for Her, Miss Dior Cherie, Dior Homme, Dolce Gabanna Light Blue for Her, Gucci Rush for Her, Serge Lutens' Sa Majesté La Rose, Black Orchid…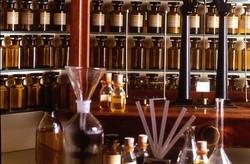 What are your favorite raw materials? Have you created a fragrance yet?
AL: Being in Grasse instilled in me a passion for natural raw materials. Natural raw materials are indispensable and equally so for the molecules in the synthetic palette. I am attracted to raw materials that are rich in facets and those that change the olfactory texture of a fragrance. Here are some of my fetish raw materials : Natural: Patchouly, Vetiver, Baies Roses by CO2 extraction, Angelica Seeds, Carrot Seeds, Coriander, Frankincense, Osmanthus, Cumin, Broom, Taget, Violette Leaf, Jasmine Sambac Absolute, Rose Absolute, Vanilla Absolute/CO2. Synthetic: Iso E Super, Hedione, Hedione HC, Helional, Helvetolide, Boisambrene Forte, Cetalox, Muscenone Delta, Methyl Pamplemousse, Prunol, Cassis Base. As for creating a fragrance, I had a few projects while I was an assistant perfumer in Grasse. Recently, my colleague told me that a client purchased some quantity of perfume concentrate of the work that I had done ! Frankly, I am in no rush to create a fragrance though I have made and finished a few for my creative release and I am working on a fragrance for my sister. But I find it my priority as a perfumery student to playwith the raw materials, understand the relationships between them, and find new accords because later, I will have less time to generate ideas. Unfortunately, I am also cursed with too many ideas and a spirit of perfectionism. I am highly prolific but nothing ever gets finished !
I really liked reading one of your blog posts about having a keen sense of smell (which I do) but not being able to compose. I will excerpt that here : "2 years ago, my perfumery teacher who was a chief perfumer in one of the big 5 fragrance companies told us a story where his company (and this was long time ago) took in a girl as a trainee perfumer who had amazing smelling abilities. She had a poeticness to the way that she described perfumery, accords, and raw materials. Apparently she had a strong olfactive memory as well. But the moment she was asked to create, she did not know how to put things together. She did not have the feeling. They could not get her to see the connections between raw materials. He used the story to tell us that being a perfumer is so much more than having a sensitive nose. It also confirms that there is a creative aspect to perfumery. The nose is a tool and then comes the heart and soul and technique. It is like going up to Mozart and saying, "I have big hands. I want to learn how to play and compose piano music." He would probably chuckle and show you his small hands".
Do you read blogs or go on forums?
AL: I have a voracious appetite for reading but limited time, so I spend more time reading industrial literature (ie. Perfumer and Flavorist, Cosmeticmag). However, I believe deeply in staying close to fragrance consumers with open ears. So I make time to read blogs and forums which allow me to observe how people are reacting to fragrances and the industry, and most importantly, what people are looking for olfactively. I spend a great amount of time 'sur le terrain' (on site) in perfumery stores for this exact reason as well (and to smell of course). However, blogs and forums used to be my main source of perfumery culture and the community, with its swapping program,allowed me construct my olfactive reference of niche and classical perfumery.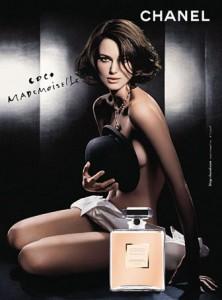 Coco Mademoiselle by Chanel ranked #1 in 2009
According to NPD, among the best selling fragrances in the United States for 2009 are Coco Mademoiselle, Chanel No.5, Beautiful by Lauder, and Cool Water- all can be bought just about anywhere. Yet, many bloggers and perfumistos chase the obscure, unusual, the new, and the the hard to find. How much influence do we really have in purchasing power in your opinion?
AL: Personally, I believe that the blogging circle is still at its youth. Bloggers simply do not have enough visibility to have an influence on purchasing power. Realistically, one would need an impressive sphere of influence to overshadow the multimillion dollar marketing campaigns and unshakable brand image/culture of Chanel and Dior for example. On the bright side, the blogging voices were loud enough for the industry and say 'hey, there is an interesting market for us'. The explosion of niche perfumery is the industry reacting to this growing community of people who want something different and new.
How was class with master perfumer Isabelle Doyen? What was she like as a teacher ?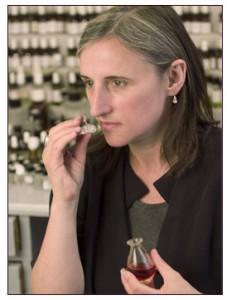 Isabelle Doyen
AL: Madame Doyen! I waited many years to get the chance to have her as a teacher. She is our olfaction teacher at ISIPCA and every week, we learn the raw materials with her. Madame Doyen helps us discover the raw material and guides us in the usage of each material. She is so humble, passionate, creative, and so ready to share !
There are chemists, and there are alchemists…which are you?
AL: I would like to consider myself an alchemist… maybe a mad scientist with crazy ideas. My responsibility is not to recreate nature but to make people dream and to evoke positive emotions. My ideas are in the form of music that dance in my mind. Every raw material, besides its smell, has an olfactory color, a shape, and texture in my mind. So imagine what goes on in my head… the explosion of colors and shapes floating around !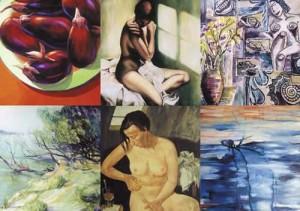 I am a staunch believer that a good perfumer is not the stereotypical chemist ', but a chemist that lives life. Our perfumery marketing professor says that a perfumer with bad taste will most likely make bad perfume. And there might be just some truth in that. Perfumery,for me, is a lifestyle. I am inspired by my travels. I am inspired by living life. I am inspired by eating good food. I am inspired by the image of a father teaching his son soccer at a playground. I am inspired by smelling a raw material. I am inspired to create ideas never done before or even by ideas/perfumes that exist. I am inspired by classical accords. I am inspired by the sillage of two women wearing two different fragrances walking together. I am inspired by the story of Hansel and Gretel. I am inspired by the concept of overdosing raw materials. Inspiration is everywhere and in different forms if you keep your senses open and active. In the end, the perfumery that I am doing is a alchemic brew: newly inspired by life but with hidden familarity; there is a spoonful of classicism (I am seduced by "classical" perfumery) but a heavy dose of modernity; there is chemistry, there is structure, and a bit of intellectualism, but everything is based on raw instinct.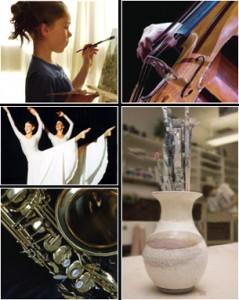 How have other Arts influenced your art?
AL: My father who is an expert in a looking for patterns and making connections between visibly unrelated things (which is the basis of innovation), and he taught me the importance to have many experiences, to be curious, to learn as many things as possible, and to be observant with my senses so that I could have a rich sensory vocabulary. Over the years, I have developed a strong interest in the design of modern music, film, theatre, architecture, fashion, modern dance. I also love the sciences of psychology, sociology, and linguistics (perfumery is a language as your magazine states). These are all tools for me to use to help me understand perfumery and at the same time they are tools of inspiration for creation. In the end, the perfumery that I am doing is a brew of everything that I had mentioned : a little bit of chemistry, a little bit of art, a little bit of instinct, and a bit of intellectualism but with a certain commercial structure that takes into account of sociology and psychology.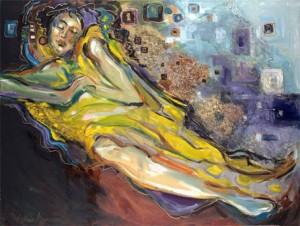 What is the difference between an aroma and a perfume?
AL: An aroma is a simple smell while a perfume is the vehicle of dreams and emotions… a beautifully executed magic show, an olfactory gift,the sum of not only the raw materials in the formula but the result of technique from years of training and countless number of rehearsals(trials).It is the unseen personal emotions of the perfumer leading up to the fragrance's conception of joy and pain, are encapsulated within. But often we don't acknowledge the people behind the scenes. And that is a shame, since fragrance is also the result of the unseen hard work of assistant perfumers, evaluators, the sales and legislation departments,technicians in the application labs – months of stability testing, the sampling assistants, the chemists who created the molecules that entered the formula, the Egyptians who woke up before dawn to pick jasmine flowers to produce the delicious jasmine absolute in the formula…
Follow Alex's daily life on his blog
– Michelyn Camen, Editor-in-Chief