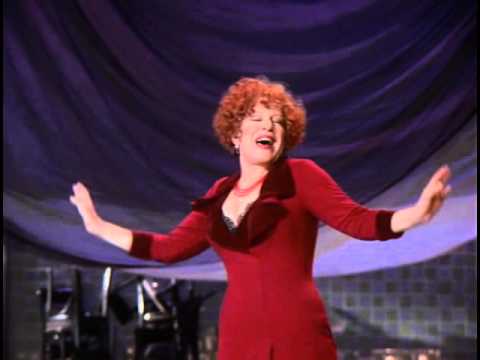 Bette Midler as Mama Rose in Gypsy 1993©
I simply couldn't resist. An initial spritz straight from the flacon belted out the indefatigable Ethel Merman (or Bette Midler –your choice) as Gypsy Rose Lee:"You'll be swell! You'll be great! Gonna have the whole world on a plate! Starting here, starting now,Honey, everything's coming up roses!" ~ songwriters Jule Styne and Stephen Sondheim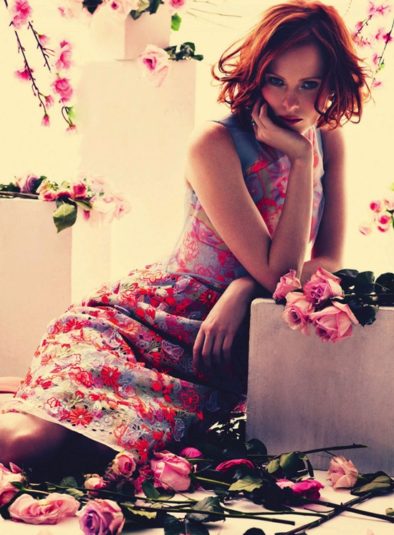 Karen Elson Harper's Bazaar UK©
Is that a bit too strident, my dears? It's meant as high praise for one of the most full-blown, lemony-joyous roses. Celebrating the blissfully intense aroma of the self-same Arabian rose grown close to holy Mecca, Perris Monte Carlo Rose de Taif overflows with abundance: Rose to the tenth power. Rose Power. Homer's rosy-fingered dawn, aka the young Odysseus…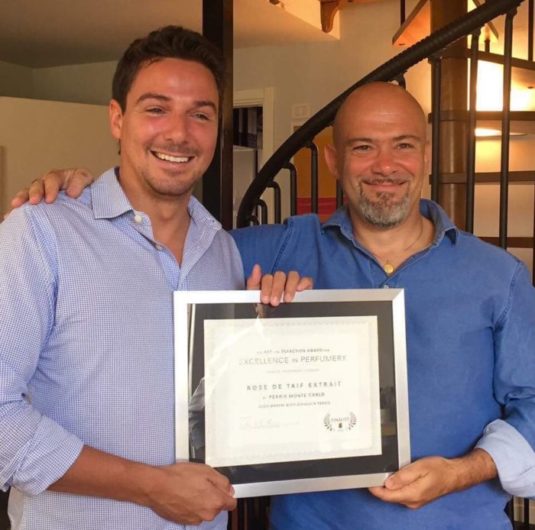 Gian Luca Perris of Perris Monte Carlo and award-winning (2014 and 2015) perfumer Luca Maffei 2016 Art and Olfaction Finalists for Rose de Taif (photo via Brandusa Paulesca of Atelier Fragranze Milano)
Rose de Taif sings of rose in declamatory fashion; it is youthful exuberance in excelsis, no-holds-barred. Perfumer Luca Maffei in collaboration with creative director Gian Luca Perris extols Rose by showcasing her beauty with minimal embellishment – a smattering of nutmeg, geranium for amplification and that minty-herbal deliciousness, lemon to highlight her citrus-y fraîcheur.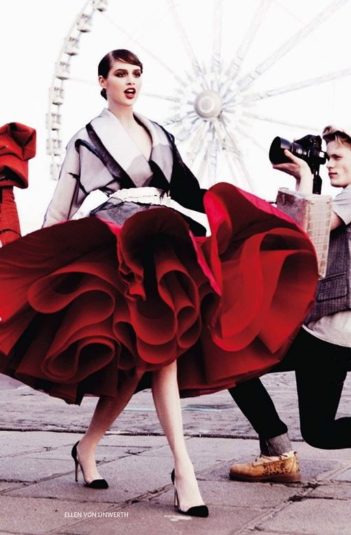 Vogue Russia©
Taif rose is partnered with magnificent rosa damascena: honeyed, mouthwateringly green-tinged, rich and spicy under her crinoline petticoats. She's not outmoded though, not by a long shot – petticoats or no. Photo-realistic rose is lovingly framed, ensconced in a tenderly musky base which serves to soften, ground and round out the composition sans animalic intrusion.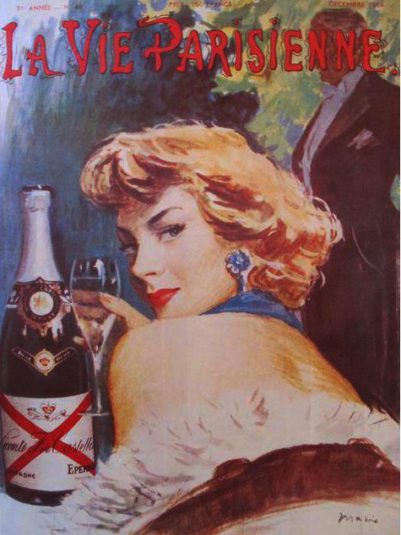 La Parisienne©
Nothing need detract from the unfettered effervescence of our fragrant protagonist – and Perris Monte Carlo Rose de Taif bubbles like a torrent of freshly-popped champagne brimming over that slender Baccarat flute. It goes to your head.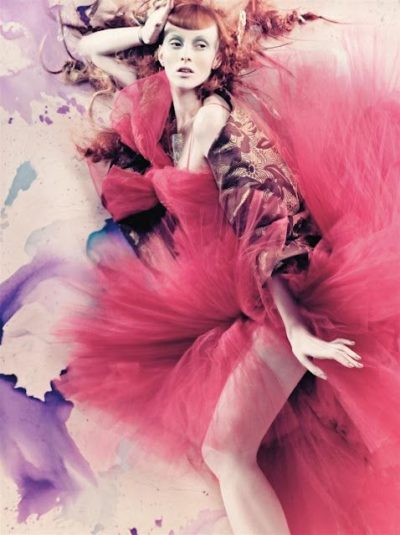 Karen Elson for Craig McDean Vogue Italia©
I've yet to sample it in extrait, but in eau de parfum Rose de Taif is generously diffusive, not a blushing blossom which purrs dulcetly upon the flesh. There's distinct devil-may-care buoyancy to it, very refreshing and tonic. It feels like a rose party in a bottle: chock-full of personality and verve, a great conversationalist who is also light on its feet. It dances.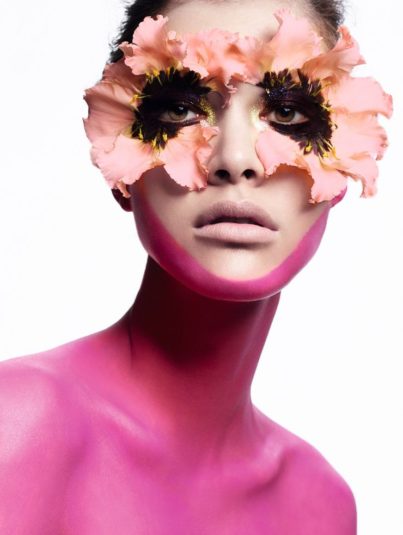 Vogue China©
Whether you choose to wear this fragrance is dependent not upon gender, but confidence. It's jaunty but not cocky, suave but not unctuous. Take a gander at the world through rose-colored glasses, why don't you? You might love what you see. Everything's coming up roses. Notes: lemon, nutmeg, geranium, Arabic Taif rose, damask rose, musk
Bottle very generously provided by Perris Monte Carlo. My nose is my own…
~ Ida Meister, Senior Editor
~ Art Direction: Michelyn Camen, Editor-in-Chief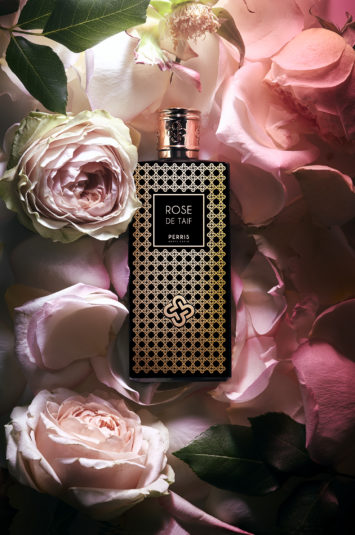 Perris Monte Carlo Rose de Taif Eau de Parfum courtesy of Perris Monte Carlo©
Thanks to the generosity of Perris Monte Carlo, we have a 100 ml bottle of Perris Monte Carlo Rose de Taif to give away to one registered reader in the EU, USA or Canada. To be eligible, please leave a comment saying what appeals to you about Perris Monte Carlo Rose de Taif based on Ida's review, where you live, and if you have a favorite Perris Monte Carlo Perfume. Draw closes 5/30/2018
We announce the winners only on site and on our Facebook page, so Like ÇaFleureBon and use our Blog feed … or your dream prize will be just spilled perfume