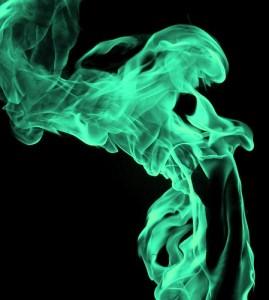 Perfumus is the Latin word for 'through smoke' and for millenniums throughout the world on every continent, doctors, scientists, priests and shamans have used natural blends as medicine or offerings to the gods. Historically, the upper classes had their own private perfumers; icons like Cleopatra, Queen Makeda (aka the Queen of Sheba), Catherine de Medici, and King Henry VIII all used the alchemy of natural fragrance to seduce, bewitch and entice (and to cover the smell of unwashed bodies). It wasn't until relatively recently, in the late 19th century that the use of synthetic materials in perfume 'replaced' a time-honored art and it might have disappeared entirely in recent years, save the work of a few visionary natural perfumers.
Six natural perfumers in particular, have educated me, influenced me, introduced me to, and helped me learn about natural, organic and botanical perfumery. Each was asked the same two questions: "Why is it you choose to work only with natural, botanical or organic fragrances"? and "What is the difference between organic, botanical and natural perfumes?"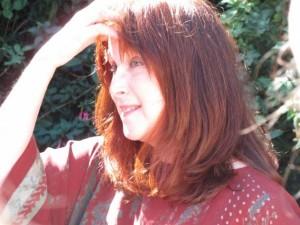 THE QUEEN OF GREEN: Mandy Aftel~Aftelier Perfumes, Perfumer, Author and Founder of the Natural Perfumers Guild.
Mandy has been a natural perfumer for 15+ years. Her most "touted" perfume: Tango. Her most recent perfume: Candide.
Celebrities who love her perfumes: Leonard Cohen, Lucinda Williams, Alice Waters, David Lynch, Mia Kirschner, Donovan Leitch, Kirsty Hume, Rosanna Arquette.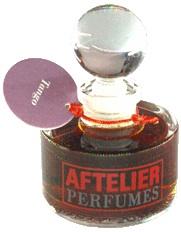 "I work with only natural botanical essences but I don't limit myself to only organic oils. Organic perfumes are made from only organic essential oils and that is a very limited palette with which to work. Organic essential oils tend to be the most common ones and I love to search and create with exotic, strange and rare essences. What draws me to natural essences is the gorgeous layered complexity of the individual essences. I especially love working with absolutes — their aromas have a roundness and texture that create a beautiful shape for the perfume. When I am creating a perfume a beautiful, but not necessarily balanced, shape is very important to me. Natural perfumes are created from pure and natural essences but they do not have to be organic. My inspiration, as a perfumer, always comes from being able to work with such varied, both foul and fragrance, essences."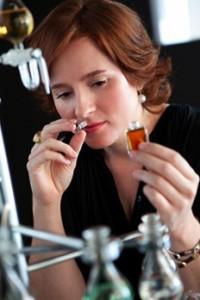 THE CULT FOLLOWING: Alexandra Balahoutis~Strange Invisible Perfumes
Alexandra has been an organic perfumer for 10+ years. Most touted fragrances: L'invisible, Musc Botanique & Magazine Street. Most recent fragrance: Essence of IX
Celebrity fans: Maria Shriver, Angelica Huston, Cate Blanchett, Brooke Shields
"I only work with botanical essences because perfumery is the art of essence. I think that for an essence to be worthwhile it has to come from something worthwhile. Mimicry doesn't qualify. Funny that no one ever asks me why I have real roses in a vase rather than artificial ones. I suppose I just want a rose to be a rose."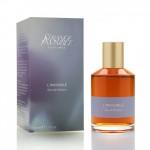 Is there confusion in the market about natural and organic perfumes, and what is the difference? "Organic perfumes are natural perfumes, but natural perfumes are not always organic. Wild-crafted, biodynamic, and pesticide-free essential oils also meet my standards as long as they are skillfully extracted. There is no one measure an essence can meet in order to be excellent. There are many components of producing a truly quality essence. To know what you are getting, you have to know who made it and how – rather than who is selling it. In our case we buy directly from distillers. Paperwork isn't enough."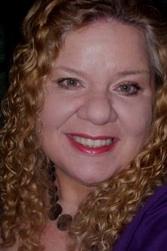 PRESIDENT OF THE NATURAL PERFUMER'S GUILD: Anya McCoy, Perfumer of Anya's Garden Perfumes.
Perfumer Anya has been a botanical perfumer for 15 years +. Her most touted fragrance: Starflower. Her most recent fragrances Ambress and Light. For the last five years, she has also been the President of the Natural Perfumers Guild which was founded by Mandy Aftel, and is dedicated to the fostering of the art of natural perfumery through education, legislative efforts and networking among members.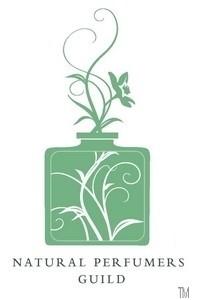 "The public demands a new paradigm in perfumery, one that gives them the option of obtaining quality perfumes made only with pure and natural aromatics." www.NaturalPerfumers.com
"I use organic raw materials and wildcrafted botanicals whenever possible, and have created many organic extracts myself. That is the beauty of "Anya's Garden" being a real place with exotic flowers, trees and herbs: I can harvest and create the foundations of my art, within the bounds of size limitations. Perhaps next a larger growing plot is in order. When I first released perfumes under the line Anya's Tropical Essences in the early 1990's, I could only source traditional, "farmed" essences. I was always on the search for organic, since I knew that due to the polarity of pesticides, they would "carry over" in the distillation process.
I wrote for Organic Gardening magazine in the mid 1990's, so the recent proliferation of organic raw materials now available, due to the demands of both the perfumer and the customer, is wonderful to see. It's not possible for me at this time to be 100% organic, but I am striving for it. It would be the culmination of my ethics and my art to be truly 100% organic. As an artisan natural perfumer I am blessed with the ability to go outside the mainstream of the supply houses and provide many of my own materials."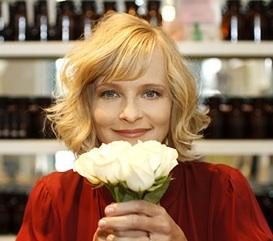 CELEB FAVE: Jane Hendler Ajne Parfumerie and Apothecary, Co-Founder, Perfumer, CEOT (Certified Essential Oil Therapist).
Jane, an herbalist, has been an organic perfumer for seven years. Her most touted fragrance is Printemps. Her newest fragrance is Nectar.
Celeb fans: Paris Hilton, Kate Walsh, Felicity Huffman, Kerry Washington, Terence Howard, Debra Messing, Denise Richards, Julia Louis-Dreyfus, Alanis Morissette, Marlee Matlin, Kate Beckinsale, Joely Fisher, Jessica Biel, Gretchen Mol, Catherine Bell and Diane Sawyer, Molly Sims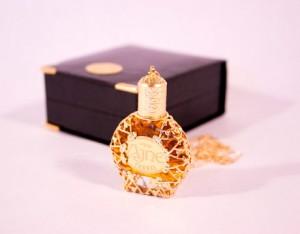 "I am very sensitive to synthetic scents which are often overpowering to me and give me headaches; my husband Rex breaks out in rashes when synthetic aroma-chemicals make contact with his skin. I am vegetarian and believe in living simply, close to the earth and nature and leaving a light carbon footprint on this planet. I am conscious about what I put in and on my body and I seek to be chemical free. I believe in the healing and transformative powers of plant-extracted oils. I feel that we have a scent memory that is coded in our DNA and we have a cellular memory for natural plant scents that affects us in profound ways. To think that your great, great Grandmother may have smelled these same plant extracts is very cool.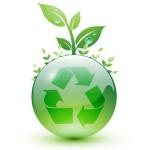 Is there confusion in the market about natural and organic perfumes, and what is the difference? "Yes, there is so much confusion about organic vs. natural vs. synthetic. So many companies market their products as natural and maybe they contain 1% or less of a natural plant extracted ingredient. Natural is a loose term while organic speaks to the following definition of derived from living organisms, organic matter."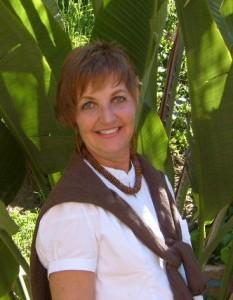 FRENCH SCENSIBILITY: Joanne Bassett, Fragrance Therapist & Natural Couture Perfumer.
Joanne has been creating 100% natural perfume creations and bespoke perfumes for almost two decades. Most touted fragrance: Madame Pompadour eau de parfum. Latest Fragrance: Amazing
Celebrity fan: Goldie Hawn.
"I developed sensitivity and had an allergic reaction every time I would put on a synthetic fragrance. This would consist of runny nose, watery eyes, coughing, and an almost instant headache. Discovering pure essential oils allowed me to wear fragrance again. I choose to use organic 100% naturals so I can create for others who want to wear fragrances and can no longer wear designer fragrances. Synthetic department store fragrances are mostly made from chemicals made in a laboratory. 100% natural fragrances are steam distilled, and extracted from real flowers, plants, and woods."
T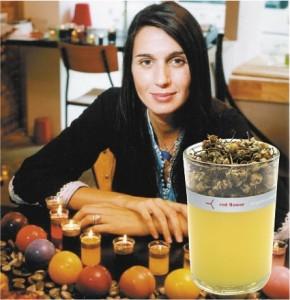 CRITIC'S CHOICE: Yael Alkalay Founder and CEO of RedFlower, which was established as an organic/natural brand in 1999 and expanded into perfume in 2008.
Most touted fragrance: Guaiac. This was the first organic perfume to receive recognition as a "fragrance" by NYT Perfume Critic Chandler Burr, who noted that it "smells like the sweet sunlight-filled citric burst you get from gashing the peel of an exquisitely fresh orange with your thumbnail mixed with the scent of warm hay (very fresh, with no trace of dust) and a clear mint-like freshness that manages not to have the slightest trace of literal "mint." Its sweet comes without sugar. It is so straightforward that it smells mysterious, and it is so simple, so nakedly, lucidly pure that it smells naïve" absolutely captures this experience."
Celebrity fan: NY socialite Genevieve Jones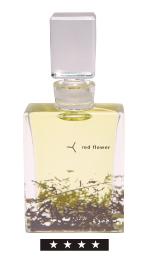 "I chose to work with organic fragrances because I am particularly interested in the intangible qualities of perfume – the way it makes you perceive yourself and the way it makes you feel. To me, using distillations from flowers – the true emotional force, power and perfection of nature – best expresses the transformational luxury unique to perfume. Simply put, perfume is an indulgence. It must be rare and illusive to achieve its ultimate effect. The flip side of this is that more and more of our lives have become "perfumed'" and the real dangers to the environment and our health resides in many of the synthetic formulations. For a non-essential such as perfume, why choose something that has such possible negative impacts? Another important reason for me in using natural ingredients is the vibrational quality of living matter.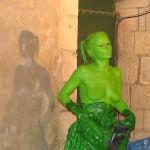 Each essential oil has its own distinct vibration that comes from the complexity of molecules that make up its structure and this complexity has yet to be recreated in the lab. It is much like music that speaks to a different part of the brain. Since we smell through the limbic system, the impact is immediate and direct so that the rich quality and depths of distilled flowers, resins, earth, bark, is much more intense and far more pleasurable and can actually change the way you feel. To me, Red Flower Organic Perfumes are the perfect examples of what organic perfumes can do that synthetics cannot…. unfold on the skin in a wonderfully mysterious, fresh and distinct way, different on every person – so unlike a synthetic which is made to smell the same on every paper blotter and every person, for days on end."
Is there confusion in the market about natural and organic perfumes, what is the difference? "The major difference is the growing practices for the raw plant material – organic plant material is grown under certified organically practices while natural does not necessarily meet the same standards."
NEXT GENERATION: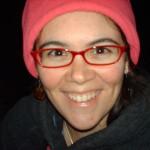 Amanda Feeley of Escentual Alchemy
Amanda Walker of A perfume organic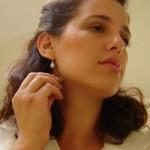 Ayala Sender of Ayala Moriel Parfums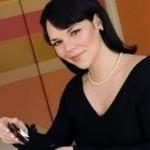 Charna Ethier of Providence Perfume Co.
http://www.providenceperfume.com/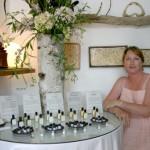 Lisa Fong of Artemesia Perfume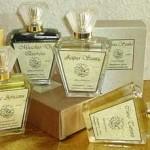 Abdes Salaam Attar of www.profumo.it.com
Michelyn Camen, Editor-in- Chief
The Draw is for 9 samples of Providence Perfume Co.'s : Divine, CocoaTuberose, Osmanthus Oolang, Indolice, Musk Nouveau, Lei flower and Ginger Lily. Draw end December 9, 2010
Editor's Note: Sr. Editor MONICA MILLER OF WWW.SKYEBOTANICALS.COM would be on my list of the up and coming natural perfumers , but you already know that .