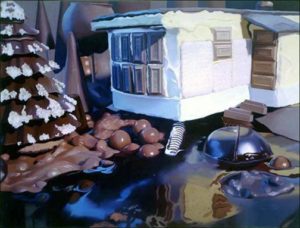 Chocolate Thaw Will Cotton 2001
Gourmand. In the dictionary it means someone who enjoys eating and often eats too much ….. or perhaps simply a connoisseur of good food. Perfumers think of vanilla, cognac, caramel, fruity-florals, and coffee or chocolate-laced scent as a classification in perfumery. Angel by Thierry Mugler (1992) is generally considered the first gourmand with cotton candy (ethyl maltol), fruits, patchouli, and florals. Comfort fragrances evoking memories of childhood and everday treats are hallmarks of this classifciation. There is an art to a well balanced gourmand perfume; no one over the age of 10 wants to smell like a cupcake. We invited seven independent perfumers, who are known for their skill in creating gourmand fragrances to share their expertise.-Dr. Elise Pearlstine and Michelyn Camen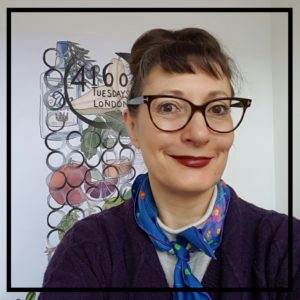 Sarah McCartney 4160 Tuesdays and bespoke perfumer
What do you consider gourmand notes?
Sarah McCartney, perfumer for 4160 Tuesdays: It could mean anything that smells edible, but usually means that it smells like the dessert trolley. I suppose that if I'm strict I would stick to the candy floss, cake and ice cream ones, but I like the idea of incorporating vegetables, herbs and meaty notes in the category too. I use a mushroom that smells chocolatey to me, patchouli, guaicwood, onion, blackcurrant, strawberry, cognac, whiskey. The Versailles Osmotheque, the fragrance archive (currently presided over by Patricia de Nicoai), doesn't acknowledge gourmand as a category at all; it's incorporated into oriental – the extremely sweet end of the spectrum. I'm planning an herbal gourmand – the smell of rosemary dipped in toffee.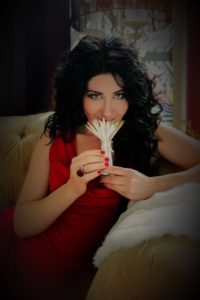 Christi Meshell of House of Matriarch
Christi Meshell, natural perfumer for House of Matriarch: Any aroma that helps to stimulate the appetite. Notes that have traditionally used in flavor compounding are finding their way onto the fragrance organ more and more, so the palate is growing!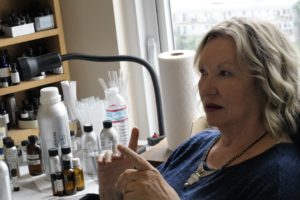 Shelley Waddington En Voyage Perfumes
Shelley Waddington perfumer for EnVoyage Perfumes: A family of scents with "edible", "liquor", or "dessert"-like qualities. These often contain notes like vanilla and tonka bean, and can include notes of fruity jam, cognac, honey, coffee, caramel, chocolate and cream. A Fruity gourmand can feature the aromas of fruits other than citrus, such as peach, cassis (black currant), mango, passion fruit, and others. Gourmand Accords can include fantasy renditions of sparkling fruit, fruit smoothie, fruit cobbler; milkshake, candy and sugar, salty, pastry confections, bread, coffee, chocolate, vanilla, booze.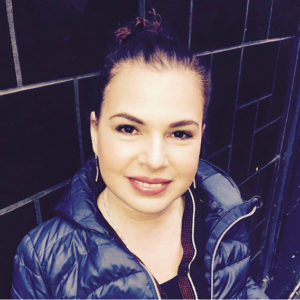 Irina Adam of Phoneix Botanicals
Irina Adams Phoenix Botanicals: Vanilla, Cocoa, Fruits, Spices, Peppers, Citruses, Mints, Tea, Ginger, Coffee, nutty Tonka, Mushrooms, boozy scents like Davana.
Dawn Spencer Hurwitz of DSH Perfumes
Dawn Spencer Hurwitz perfumer for DSH Perfumes: (adding to the list): Umami / salty / savory and even vegetal when it feels food-like and not speaking directly to green or leafy scents.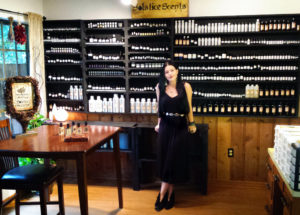 Angela St. John of Solstice Scents
Angela St. John perfumer for Solstice Scents: I consider vanilla and tonka bean to be the most commonly used and indispensable gourmand notes. They can be taken in any direction from fruity or jammy to cake, caramel, spun sugar and so on.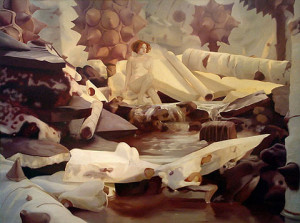 Nude in Chocolate Landscape Will Cotton
What are some specific challenges to creating gourmand perfumes, for example, working with the sticky and sweet?
Ellen: When using materials that are "sweet", I try to balance them with non-sweet notes. Seattle Chocolate is a good example, where I juxtaposed dark chocolate with the scent of silver fir needles, or Blackbird, where I combined ripe blackberries with aromatic cedar and dry grass. In Café V, I combined vanilla biscotti notes and espresso coffee with spices and woods.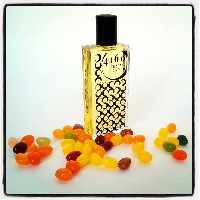 Photo: 4160 Tuesdays
Sarah: I'd say that the main challenge is not to allow the powerful gourmand notes to dominate. You can add one little sprinkle of ethyl maltol for example, and lose the other nuances you'd carefully built up. It turns into a fluffy candy floss bomb. So as with all compositions, the challenge is balance. Gourmands can be like dropping a tiger into a basket of kittens. A note for nerds here: sweetness can't be smelled; it can only be tasted. There are some great experiments you can do with your senses to demonstrate this. However, we all call perfumes sweet if they smell like foods which are usually flavoured with sugar. Vanilla isn't sweet, not by itself. But foods which taste of vanilla (in the West) are generally sweetened, so our brains just make the assumption.
Shelley: It's best to consider gourmand notes as auxiliary. That means to use restraint so as to not let them dominate a fragrance. Understated is a good philosophy.
Dawn: Pushing the line of what feels delicious and edible in a fragrance but does not cross the line into saccharine sweet can be a real challenge. Understanding where that line is, I feel, is quite important when creating gourmand perfumes. The fragrance has to have that very food-like element without going so far as to make a person ask "who has cupcakes?" It needs to still be a perfume.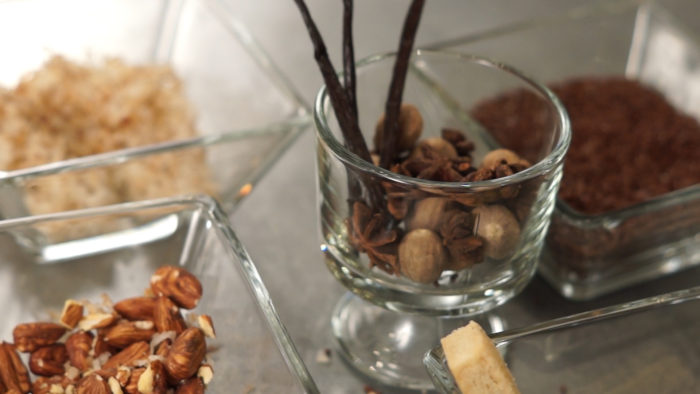 Natural Ingredients Used in her Gourmand Perfumes by Christi Meshell
How do you create gourmand notes that don't exist like caramel or crème brulee? Is the process different for natural vs. synthetic?
Christi: My first choice is always to reach for naturals as opposed to synthesized materials. To build a caramel note from scratch, I would start with the essence that was as "close as I could get" as my base and then make adjustments from there to fill in the blanks. For instance, I may start with an opoponax resinoid (the really sweet kind) and then add some lactones for the milky aspect with butter Co2 and then a tiny trace of vanilla. Maybe a wisp of smoke for the caramelization effect, a bit of honey for added sweetness…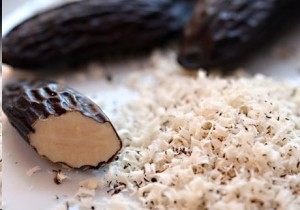 Tonka Bean stock photo
Angela: For natural perfumes, I rely heavily on vanilla, tonka and benzoin to create the saccharine elements and branch off from that starting point, perhaps with natural fruity elements, coffee or cacao. With synthetic perfumes, there are a great deal of options to work with to create gourmand accords. For a creme brulee accord, ethyl maltol, vanilla, a touch of lactones and tonka are good beginning ingredients to start with.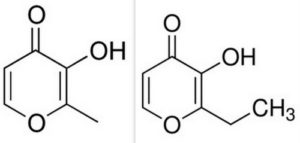 Ethyl Maltol
Ellen: I like to use naturals whenever I can, like coffee, tea, and cacao absolutes, vanilla absolute, extract or tincture, and spice CO2 extracts and essential oils. Adding synthetics to the mix can greatly increase the breadth and subtlety of the gourmand notes that can be created, enhance natural ones, and add ones that would be difficult to obtain using all naturals. For example, a cotton candy-burnt sugar note can be created using materials like maltol, ethyl maltol, and/or homofuranol. These would also be the start of a caramel-type note. For most gourmands I personally like the richness and complexity of real vanilla, but a light, transparent vanilla can also be created by whittling it down to a skeleton of vanillin and/or ethyl vanillin tweaked with small amounts of other aroma chemicals. Isobutavan is the basis of a "heavy", creamy vanilla, and methyl diantilis lends a clove-tinged vanilla note.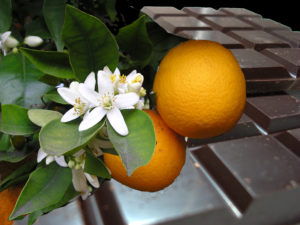 Olympic Orchids: chocolate, orange and orange blossom photo (used in California Chocolate)
What other notes do you find work well with gourmand ingredients?
Irina: Tropical Flowers such as soft Tuberose or Neroli. Citruses – work great with spices. Patchouli, Tobacco, Vetiver, Oudh, Amber, Ambergris…
Ellen: I find that most notes can be combined in some way if it is done in a balanced fashion. I like to experiment with unusual combinations of notes, and gourmand notes are no exception. In Zoologist Bat, I combined "gourmand" fruit and fig notes with earthy, rooty scents, resins, and musks.
Sarah: Honestly I'll use them with everything. I have a marine herbal gourmand, a strawberry creme brulee chypre, a chocolate orange mushroom, a fruity oudh gourmande, a rose and violet candy floss, a sweet coffee, and Maxed Out, our cocktails, cigars and hookers gourmand which I made for Max Heusler. I have a lavender, violet, leather gourmand about to hit the streets too.
Angela: I prefer sweet notes to be mixed with soft woods, incense, patchouli or vetiver. One of my more unusual additions was that of pinyon pine, pinyon resin and ponderosa pine with chocolate in our Pinyon Truffle perfume. In our Foxcroft Fairgrounds perfume, cotton candy, vanilla cream soda and funnel cakes are paired with amber, earth and incense. I enjoy juxtaposing ingredients that might appear contrary.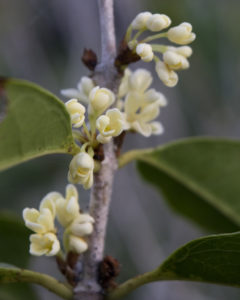 Osmanthus Blossoms Photo Dr Elise Pearlstine
Dawn: Many of the traditional oriental notes work well with gourmands such as the resins and balsams, spices, and soft creamy wood notes. Florals such as rose and osmanthus have some food like nuances as well as orris and orange blossom. Basically, anything that you might cook with would also be welcome in a gourmand.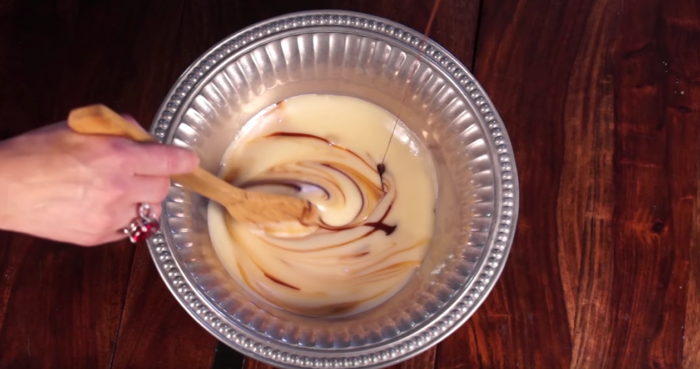 Christi Meshell preparing raw materiels for Coco Blanc
Do clients gravitate towards gourmand and "edible" smelling fragrances?
Christi: YES. Like a moth to the flame!
Dawn: Yes, many do however it varies wildly by trend and locale. My online clients are much more gourmand oriented than my local Boulderites.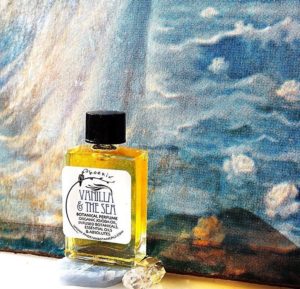 Phoenix Botanicals Vanilla & The Sea
Irina: Some of my clients will purchase all gourmands I create.
Sarah: They really do. I can sneak a strong chypre base in there as long as there's a gourmand thread running through it. I bear in mind that my hero Edmond Roudnitska hated fragrances which smelled sweet so much that he made it a quest to change fashion, and did his best to rid the market of them. Sorry Edmond. I hope people will start to wear gourmand smells to satisfy their craving for sweetness. It's a lot better for our health.
–-Dr. Elise Pearlstine, Editor and Perfumer for Tambela and Michelyn Camen, Editor-in-Chief (who doesn't have a middle name but "Gourmand" would work)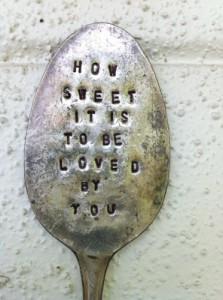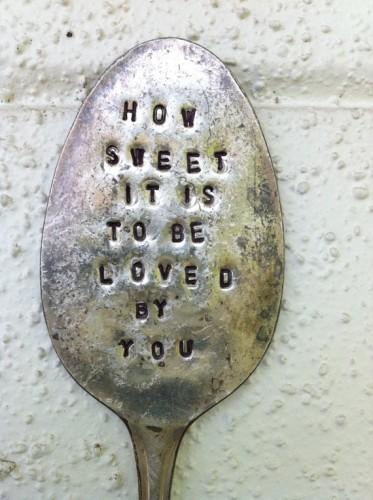 For our Gourmand Perfume Draw: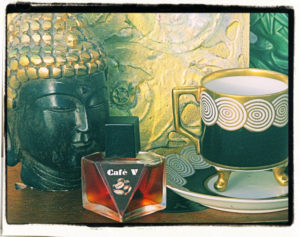 Café V tableau by Marla Robb
Worldwide: Olympic Orchids Coffret of 4 X 5 ml travel sprays Gourmand fragrances California Chocolate, Seattle Chocolate, Café V and Blackbird.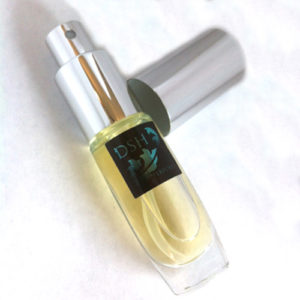 Worldwide: DSH Perfumes 10 ml Vanilla Chantilly Voile de Parfum spray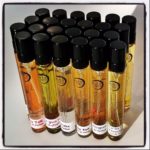 US, Canada, Europe, Middle East: Sarah McCartney Commitment Phobia Set of 4 X 9 ml purse-sized fragrances (you choose, might we suggest Sex Goddess, Maxed Out, Midnight in the Palace and Inevitable Crimes of Passion a gourmand lover's delight)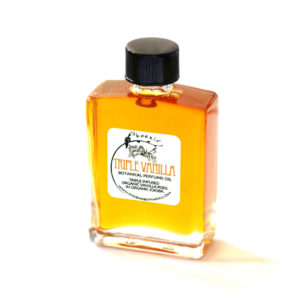 US, Canada and EU: Irina Adams Phoenix Botanicals Triple Vanilla 5 ml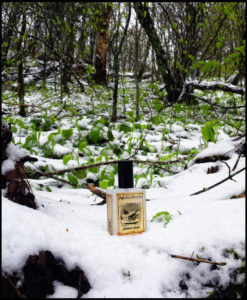 USA Only: Solstice Scents is offering a Winner's Choice Snowmint Mallow, Blackburn's Parlor, or Dark Ginger Spicecake 60 ml USA only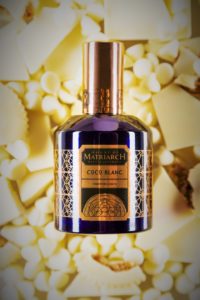 USA Only: House of Matriarch Coco Blanc 5 ml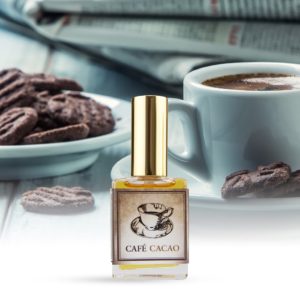 USA Only: En Voyage Perfumes: 5 ml Café Cacao
To be eligible for our Perfumers Workshop Gourmand draw you must be a registered reader, make sure to register here. Please leave a comment with what you learned about creating gourmand perfumes, if you have a favorite gourmand note, where you live and please list specifically as many of the fragrances you would like to win that you are eligible for. If you have tried any of the perfumers' perfumes we would love to know. Draw closes 1/30/2017
We announce the winners on our site and on our Facebook page, so Like Cafleurebon and use our RSS FEED…or your dream prize will be just spilled perfume