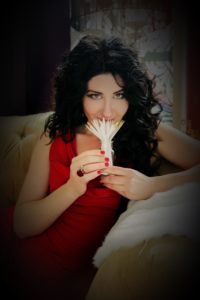 Christi Meshell
It is always exciting when an artisan perfumer has national exposure. For Christi Meshell, perfumer and founder of House of Matriarch, this has become a great opportunity as QVC has made Coco Blanc their fragrance of the month for September. According to the QVC stats I found, they reach 110 million homes and although I am not a viewer, I shop their online store for beauty. Some of the fragrance brands they carry include Nest, Philosophy, and Guerlain How wonderful that a natural perfume will be added to their line-up of mostly mainstream and designer fragrances.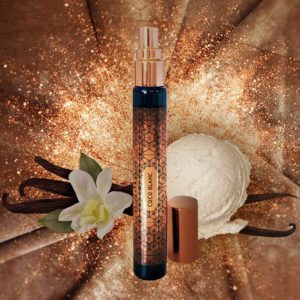 Time and Date: The segment is THE FIND WITH SHAWN KILLINGER at 10 pm EDT, 7pm pacific on Tuesday September 12th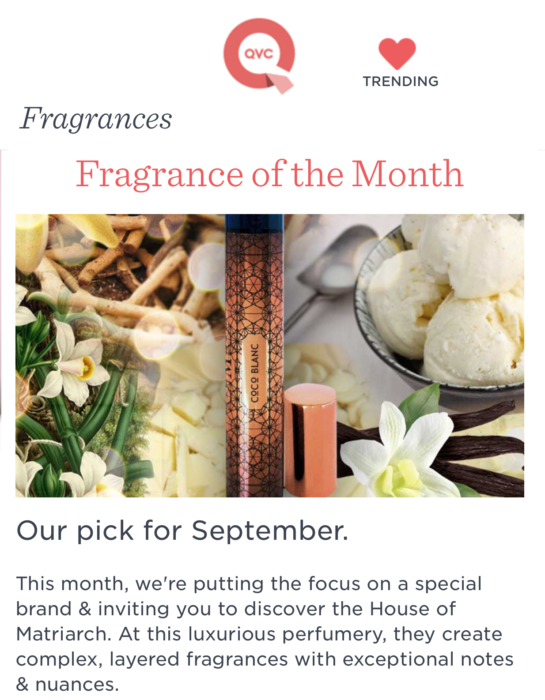 If you don't have QVC as part of your cable package, you can tune in via QVC.com
Want a jump and a special price before the show airing? Here is the link
Another thing you'll love about QVC is three easy payments!!! If you are a new QVC customer there is an additional code FIVE4U for $5 off your first order.
In our review of Coco Blanc by former contributor Nancy Knows, wrote" I don't often get this excited about all-natural perfumes, but I will admit that once Coco Blanc gets to the macaroon stage, it is so delectable it presents a very real temptation to lick one's own skin".
–Michelyn Camen, Editor-in-Chief