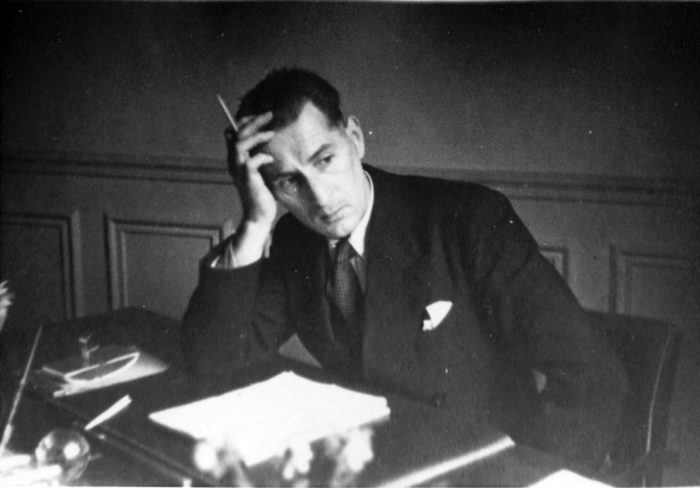 Edmond Roudnitska (Photo courtesy: Michel Roudnitska)©
Modern perfumery is widely cited as having begun with the use of coumarin as a synthetic ingredient in Houbigant Fougere Royale in 1882. It would take over sixty years for perfume to be considered as art. The primary reason was the belief by the greatest 20th century perfumer, Edmond Roudnitska, that perfume could do more than just make us smell good. He believed it had an equally powerful effect to anything music, literature, painting, or sculpture could provide. His belief carried into the way he spoke about it. If it was fragrance it was functional with the its primary purpose to smell good. If it was perfume it was aspirational with its primary purpose to elevate something within the wearer as all art attempts to do.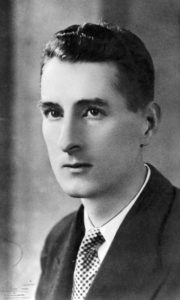 Edmond Roudnitska 1935 (photo Michel Roudnitska©)
M. Roudnitska made perfume with this in mind. He only released seventeen perfumes to the world while alive and when he believed the composition was done. In those seventeen perfumes he created the style and iconic perfumes of two of the great maisons de parfum; Rochas and Dior. It could arguably be said that the single perfume he did for Hermes in 1951, Eau d'Hermes, was the template on which the current aesthetic at Hermes was formed upon. As much as we have attempted to discuss the concept of perfumed signatures with this series, M. Roudnitska might be the only perfumer we will write about who consciously signed his perfumes.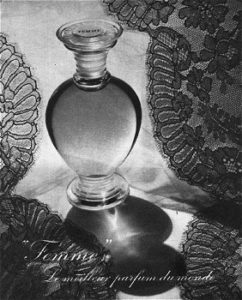 Vintage ad for Rochas Femme
The beginning of that can be seen in what is probably his most famous perfume Rochas Femme. The perfume was created in the midst of the world falling apart around him in World War II. Edmond Roudnitska was working in Paris for the DeLaire Company where he was constructing the perfume bases to be used for their clients. This is the equivalent of being an assembly line fragrance maker. Which in the talented leads to their creative mind working overtime to drown out the drudgery.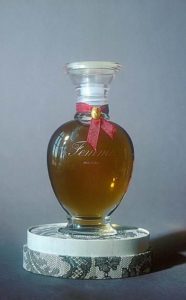 Original Femme 1944 bottle (photo Tammy)
M. Roudnitska's creativity pulled him in the direction of a new fruity accord based on plum. He called it Prunol. Working on a limited palette because of the dearth of raw materials due to the war, he would add the Prunol to a suede leather accord and present it to Marcel Rochas. Once the war came to an end, M. Rochas would release Femme. Prunol has become a staple of artistic perfumery such that it is used sparingly by only the best perfumers. To smell it means you are immediately compared to Femme and only another artist would want to attempt that.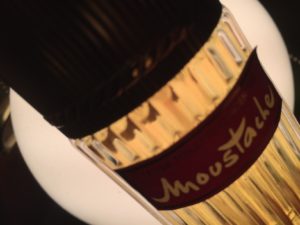 Vintage Rochas Moustache (photo by Aaron)
Edmond Roudnitska would refine the Rochas aesthetic over another four releases;1946's Mousseline, 1947's Mouche, 1948's Moustache, and 1949's La Rose. Moustache provides the masculine counterpart to Femme and is built around a crisp citrus accord paired with a rougher edged leather accord. It is a simple composition but it is the accords which provide the nuances.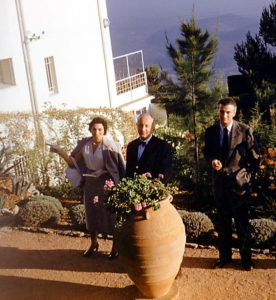 Thérèse and Edmond Roudnitska with Mr. Christian Dior (photo courtesy of Michel Roudnitska)
This would all culminate in M. Roudnitska's association with Dior. Christian Dior and M. Roudnitska had become friends and once he decided that perfume needed to also carry the Dior imprint it was a natural partnership already born of comity.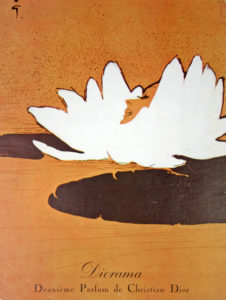 Dior Parfum Diorama-Illustration by Rene Gruau – 1950
Just as with Rochas it was his second perfume for Dior called Diorama that would cement the partnership. It, like Femme, rotates on an axis of Prunol but this time altered with significant amount of peach aldehyde. This central accord reminds us of an oil painter who mixes two colors to create a third. At the heart of Diorama is a combination of the two most artistic fruit bases Prunol and Persicol. By using just the peach aldehyde part of Persicol it transforms the Prunol into something denser with humming sensuality underneath.That undertone is amplified slightly by the animalic musks in the base.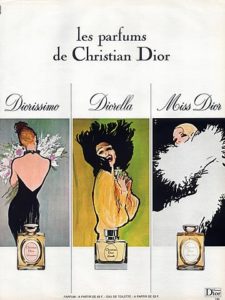 Christian Dior vintage ad 1974 Diorissimo, Diorella, Miss Dior by Rene Gruau
As with Rochas, the next releases for Dior would further define what a Dior perfume was.The next five; 1955's Eau Fraiche, 1956's Diorissimo, 1966's Eau Sauvage, 1972's Diorella, and 1976's Dior-Dior.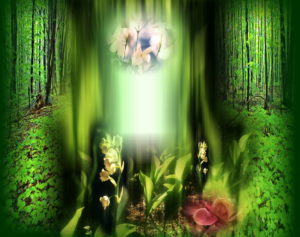 Art by Michel Roudnitksa created to honor Diorissimo ©
With the advent of Diorissimo, Edmond Roudniska was looking to simplify his perfumes down to their most important ingredients. It is a double-edged sword where that simplicity places an added burden on choosing the right raw ingredients.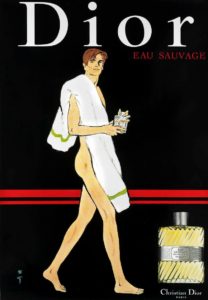 Dior Eau Sauvage ad by Rene Gruau, 1966
This is where we come to Eau Sauvage. In the earlier perfumes it was mostly a fruity accord which provided the foundation M. Roudnitska still wanted a central core to be prominent. What he was finding was the chemists were producing some compelling ingredients all on their own. One of those was the expansive jasmine aromachemical Hedione. Envisioned by its creators as a jasmine substitute; seen through the artistic eyes of M. Roudnitska he saw the nucleus of the first masculine perfume for Dior.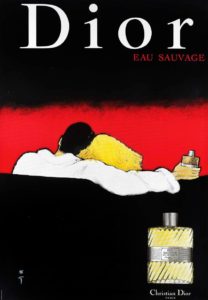 Eau Sauvage Vintage Ad 1966
Eau Sauvage is not only a groundbreaking masculine perfume but it could be said this was the place where the upscale masculine perfume market began causing men to replace their Old Spice or English Leather with something a bit more sophisticated. It is that expansive Hedione which is what sets it apart. Despite being jasmine it also carries a hint of aquatic facets which are what interact with a beautifully tart lemon, basil, and rosemary citrus accord before it. The chypre accord in the base is also kept simple only using the vetiver and oakmoss pieces of the traditional recipe. The other great thing about Eau Sauvage is it the one masterpiece by Edmond Roudnitska that has been realtively unscathed by reformulation. According to Michel Roudnistka the only changes come from the IFRA regualtions about some natural ingredients Bergamot, Bergapten free, Oakmoss and certain synthetics. They kept to the original formula as much as possible although some ingredients are irreplaceable, but met it with the Roudnitska family's approval).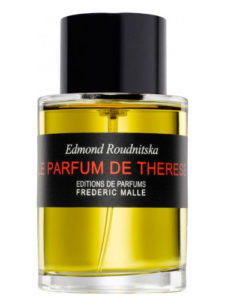 Le Parfum de Therese signed Edmond Roudnitska for Frederic Malle (courtesy of Editions de Frederic Malle)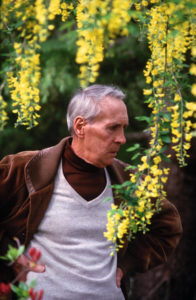 Edmond Roudnistka in his garden, Cabris, France 1988 (photo Michel Roudnitska)©
Every artist signs their work. Edmond Roudnitska signs his fragrances from the center out with memorable and exquisite raw materials which define the art of perfume.
-Michelyn Camen, Editor-in-Chief and Guest Contributor Mark Behnke, Editor of Colognoisseur