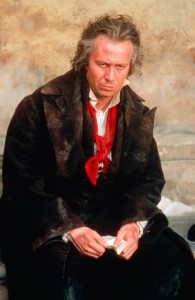 IMMORTAL BELOVED, Gary Oldman as Ludwig Van Beethoven, 1994. ©Columbia Pictures
"What yearning with tears for you – you – you – my life – my everything – farewell – oh continue to love me – never misjudge the most faithful heart of your Beloved L." – Ludwig van Beethoven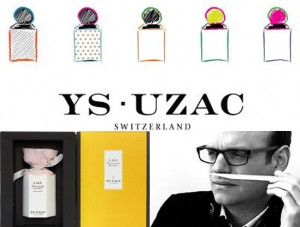 Accords, harmony, dissonance. Music and perfumery share a common vocabulary and they are often said to be linked very closely. That connection very much applies to YS Uzac, a Swiss perfume brand founded by Vincent Micotti, a former cellist, now an independent perfumer and his wife Vera Yeoh. She is responsible for the exquisite delicacy of the Ys Uzac look, some of the most beautiful packaging in contemporary perfumery. The inaugral line consisted of four perfumes, Metaboles, Lale, Monodie, and Pohadka (Tama Blough's reviews here). It seems with each subsequent release; Satin Doll (The Silver Fox's Review) and Immortal Beloved in 2013 and Dragon Tattoo in 2015 Mr. Micotti's strength as an olfactive artist has continued to grow, composing even sweeter music for the nose .
Beethoven's Love Letter to his Immortal Bleoved was found after his death
The perfumes's name "Immortal Beloved" refers to the addressee of an apparently unsent love letter written by the composer Ludwig van Beethoven that was found in his estate after his death. Still a mystery, we still don't know who the intended recipient was, since he had many many love affairs but the words continue to touch us deeply as they express the timeless idea of passion and meeting one's soulmate …"My angel, my everything, my very self…Remain my faithful only darling, my everything, as I for you; the rest is up to the gods, what must be for us and what is in store for us." Translating such poetry into perfume is a daunting task, seemingly impossible. but Vincent Micotti rises to the challenge and more. With Immortal Beloved, he captures the spirit of the power of a love that never fades and turns it into a golden elixir that will live on forever.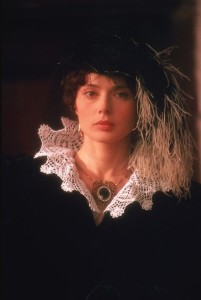 Isabella Rossellini as Anna-Marie Erdödy From Immortal Beloved 1994 ©Columbia Pictures
An opulent dark rose, nearly black, is the heart of the fragrance, conveying intense emotions with a beauty so emotive, one cannot help but tremble. "Oh God – so near! so far! Is not our love a true edifice in Heaven – but also as firm as the firmament?"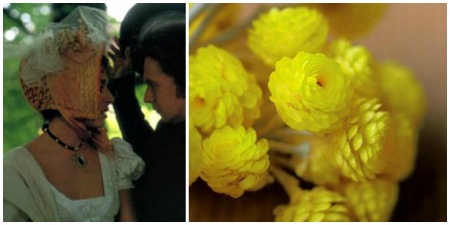 Scene from The Movie Immortal Beloved: A young Beethoven meets one of his first loves Johanna Reiss (Johanna ter Steege). If you look closely there are imortelle flowers in her bonnet
Immortal Beloved is also a play on words. Not only is it the way Ludwig van Beethoven addressed his love, but Immortelle is a key ingredient in this perfume. Also known as "everlasting flower", its distinct aroma is still potent long after it has been picked; it is the flower that will never wither nor die. Using Immortelle in fragrance is not easy as it has a very spicy, intense, dry and resinous smell that can be overpowering. Whenever you use it in a perfume, it takes the stage. Here it is used in a sublte but pervasive way; and leans feminine. Golden like the blooms' colo with slight aspects of hay that bewitches your senses.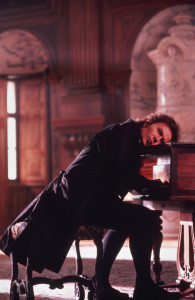 Gary Oldman as Beethoven in Immortal Beloved
Each note builds on Beethoven's letter and the different aspects of love. One can imagine him composing a sonata the way Mr Micotti created Immortal Beloved. Passion… the ambery Cognac is intoxicating and plays to this romance and the prohibited delights of forbidden passion. Caramelised plum, perhaps its sweetness, the taste of a kiss. Castoreum its unbridled sexuality. The majestic dark rose and hypnotic poisonous davana allude to pleasure and pain of a love that never dies. Immortal Beloved has the power to steal your heart, body and soul.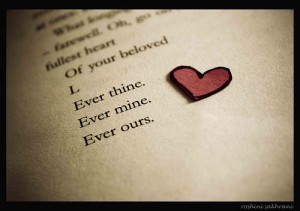 "Forever thine, forever mine, forever us." L
Top: Cognac, Lavender, Black Pepper; Heart : Rose, Ambergris, Davana; Base:Immortelle, Opponax, Labdanum, Castoreum
–Guest Contributor, Bettina Korp and Editor in Chief, Michelyn Camen
Art Direction: Michelyn Camen -I used the movie stills from the 1994 movie Immortal Beloved starring Gary Oldham. if you have not seen it, do!!!
Ys Uzac Immortal Beloved Photo Bettina
Thanks to the generosity of Vincent Micotti, we have a worldwide draw for 3 registered readers (you must do this) as follows
EU, USA and Canada: 100ml of Immortal Beloved and 2 samples for readers anywhere in the world. To be eligible, please leave a comment with why you would like to win Ys Uzac Immortal Beloved based on Bettina and Michelyn's review, where you live and which couple you associate with immortal love. If you have ever worn a YS Uzac perfume before we would love to know. Draw closes 3/20/2016
We announce the winner on our site and on our Facebook page, so Like Cafleurebon and use our RSS option…or your dream prize will be just spilled perfume