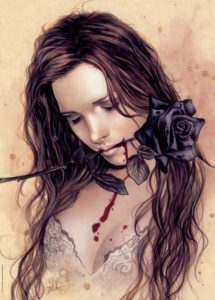 Illustration by Victoria Frances @
"Every Rose has its thorn…" Poison, 1988
Nobody is perfect, including ourselves. No matter how often we go to the gym, how many anti-wrinkle creams we buy, or how much organic the food is that we eat, we will never reach perfection. However, I've always believed that true beauty was found in the appreciation of the tiny imperfections that make someone, or something, wonderful to admire and/or experience.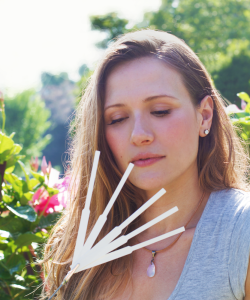 Jennifer Botto of Thorn & Bloom
Jennifer Botto, the artisan natural perfumer of Thorn & Bloom, and a two time Art & Olfaction Top Ten Finalist (2016 for Bird of Paradise which also won The Indie Beauty Award Best of Show 2016, and 2017 for Limestone) shares that same belief, and expresses it throughout her all-natural creations. Her philosophy towards all-natural perfumery is that 100 percent botanicals provide small nuances throughout the fragrance that one should look forward to, knowing that perfection can elevate beauty in surprising ways. This is exactly what I experienced when I first tried her Wild Rose eau de parfum.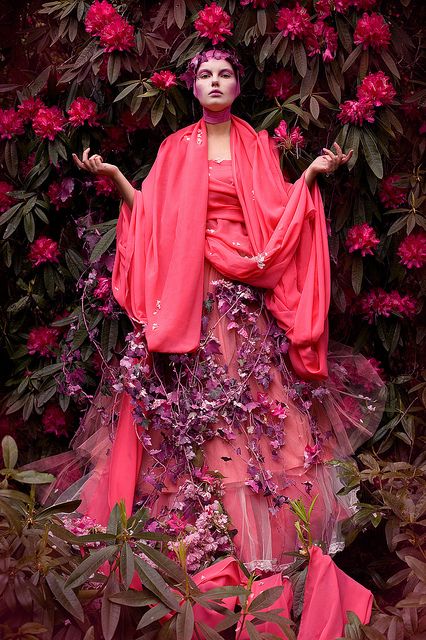 Kirsty Mitchell©
This indulgent floral composition is like poetry for the nose, Wild Rose has a flow and a rhythm that at first seems a little out of place (possibly from the way that all natural perfume ingredients tend to develop in a fragrance), yet somehow perfectly continues to develop from opening to dry down. If one were to take a whiff directly out of the bottle you would assume that it was just an elevated version of a traditional rose composition, but we all know better than to judge a fragrance without applying it to the skin and allowing it to become one with your chemistry right? So there I sat, eyes closed, inhaling deeply as the fragrance mingled with my natural smell and that's when the appreciation of true beauty's minor imperfections began to take place. The aroma of natural patchouli oil immediately greeted me: earthy, raw, beautiful but dirty, like perfectly manicured nails that had bits of fresh soil under them. Only after did the top notes begin to make way, it was like listening to a song from the outro first, but still a prelude of what's to come.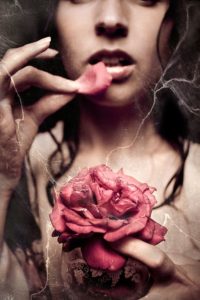 Kirsty Mitchell ©
Soon after the freshness of black pepper and tarragon lifted the perfume to the heights of the heavens and then gently hovered above thick clouds of Turkish rose petals and boronia blossoms, not too thick though-these voluptuous clouds of floral decadence were far from cloying. In fact, Jennifer expertly crafts the florals in the heart of Wild Rose in a way that the veil is just thin enough for handmade wild raspberry tincture to pierce its shining light through to say hello, much like the way the sun rise pierces through curtains in the morning like an all-natural alarm clock.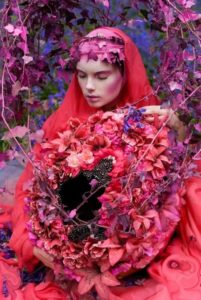 After the wild raspberry politely bows, it winks its eye and goes on its way allowing the petals and blossoms to continue to display their natural beauty. One thing I noticed is that although this is an all-natural floral fragrance I didn't get that waxy texture that I normally experience from natural botanicals instead, these flowers were creamy and velvety as if they had already fully matured with class and grace. As time passes the florals eventually submit to the patchouli once again, but now the earthy aroma brings agarwood and myrrh together expertly- one balancing out the other to create an accord that's rich, musky, and still earthy but slightly sweet.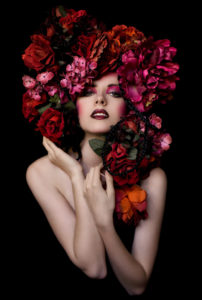 I found the staying power to be incredible for an all-natural fragrance; I credit it to the rich base notes that allow Wild Rose to last for 8 hours or more. The fragrance stays close to the skin but any one close enough to greet you with a kiss or a hug is sure to be enchanted by its wonderful psalm of nature's beauty. Anyone familiar with my style of writing would know that I normally accompany my reviews with a prose or poem inspired by my experience with a fragrance, but as I previously mentioned Wild Rose truly has its own unique flow and rhythm and when something is that perfectly imperfect sometimes it's just best to leave it untampered.
Notes: black pepper, anise, tarragon, raspberry, rose, boronia, myrrh, patchouli, agarwood
Disclosure: my sample of Wild Rose courtesy of Jennifer Botto of Thorn & Bloom; thank you kindly
–The Nosey Artist, Contributor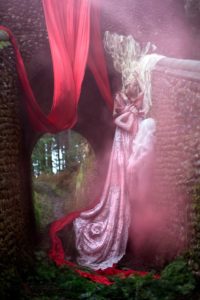 Art Director: Michelyn Camen, Editor-in-Chief. The photos are from Kirsty Mitchell's Wonderland Series,(in this case Briar Rose) an award winning body of photography that she began in 2009, in memory of her mother who passed away from cancer in 2008. They are deeply emotional and dreamlike. Photography as poetry. Ms. Mitchell's work can be viewed here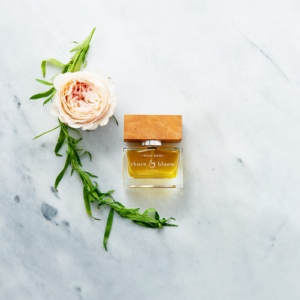 The 30 ml size is pictured above
Thanks to Jennifer Botto of Thorn & Bloom we have a worldwide draw for one registered reader as for a 7.5 ml travel spray of Wild Rose and two samples of your choice. Please comment below what you liked most about The Nosey Artist's review of Wild Rose, which 2 samples you wou ld like to win in addition to Widl Rose from Thorn & Bloom fragrance. Draw closes 4/5/2017
We announce our winners on our site and on our Facebook page, so be sure to like CaFleureBon and follow our RSS feed or your dream prize will just be spilled perfume.