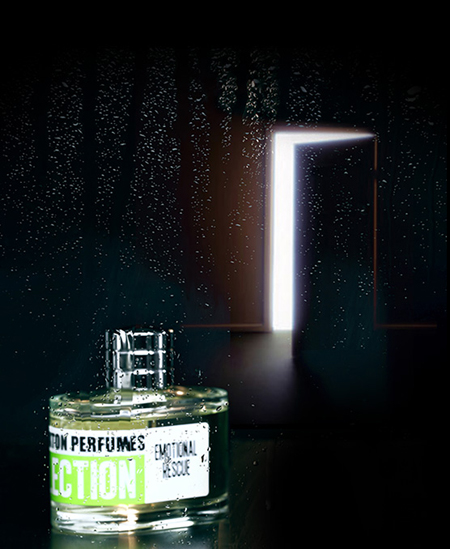 Vetiver is a note that takes some time to appreciate. I've liked it for a long time because my mother wore it, so I am accustomed to its unusual grassy, rooty aroma. The scent can range from dry to a little bit sweet, and is a powerhouse. I have a few favorite vetiver fragrances, and each has different qualities that I appreciate. Mark Buxton Perfumes Emotional Rescue has been added to the mix as another example of a straightforward but unique fragrance.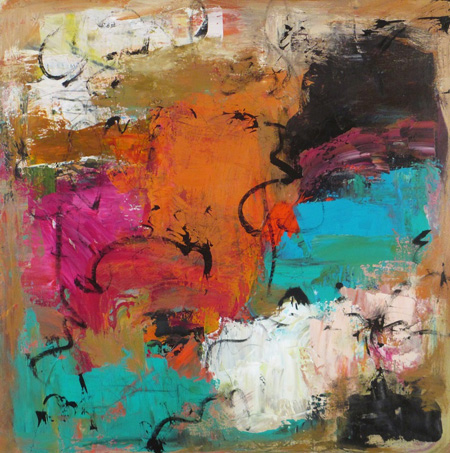 "Emotional Rescue" by Sandy Lear
I met Mark Buxton the first day of Exsence-The Scent of Excellence in March 2014, and since it was my first trip overseas, suffice it to say I was nervous and a bit lost at first. Mr. Buxton told me that Emotional Rescue was made for just that purpose: to calm, restore and balance him emotionally in difficult times. I can see how that could happen, as it did help me relax when I was having some stress. As is the case with most vetiver perfumes, the scent is dominant throughout the life of the perfume on skin. It is the subtleties of the supporting cast of notes that makes the fragrance interesting. It opens with a smell that is slightly green and quite piquant. When I looked at the list of notes, I saw gooseberry listed, and knew that was causing the almost vegetal tartness. I used to pick gooseberries as a child, and it was one berry that I was never in danger of overeating whilst collecting. It takes a lot of sugar to calm the puckery aspect of the fruit. In the perfume, it combines with the lighter rose and iris to surround the dominant vetiver with buoyancy. It is also a perfume that disappears only to reemerge in fun puffs seemingly out of nowhere.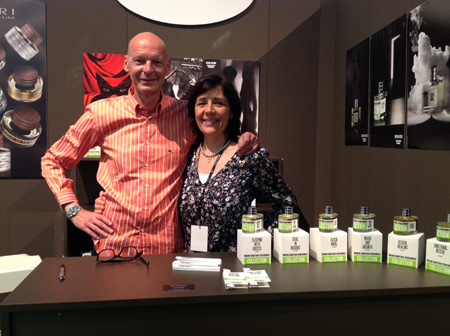 Mark Buxton and his partner Ana Estevane
Unlike some of the vetiver fragrances I have, Emotional Rescue has no sweetness in the bottom. It is just a good grassy, earthy scent that has some flowers and fruit sprinkled in. I don't have anything like it, and think it will be nice for warm weather. Vetiver fans would be wise to give it a try.
Notes: neroli oil, violet leaves absolute, gooseberry, orris absolute, rose oil, cassis flower, vetiver oil, sandalwood, fir balsam absolute.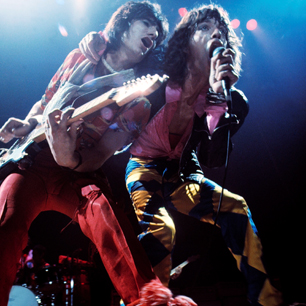 Gratuitous Rolling Stones shot by Michael Putland/Getty Images
My sample was provided by Mark Buxton. Emotional Rescue is available on the Mark Buxton website and select stockists.
If you haven't read Editor in Chief Michelyn Camen's 2010 Friends in Fragrance Interview with Mark Buxton and his buddy Geza Schoen, it is great fun and you can read it here
Tama Blough, Managing Editor