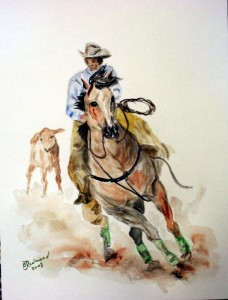 Cowboy by BJ Richmond at fineartamerica.com
Pop Culture during the late 50's and 60's was filled with catch phrases from cigarette manufacturers. "I'd rather fight than switch", "You've come a long way baby", "I'd walk a mile for a Camel". Now if you're a Gen X'er or a Millennial you probably wouldn't know any of those phrases as they haven't held their place in the popular gestalt. One cigarette advertising icon has survived to this day and has never really fully disappeared from the scene since its debut in 1955, The Marlboro Man. Say "Marlboro Man" and the imagery that is conjured up is that of a rugged cowboy at work on the ranch lighting up a cigarette after a hard day at work. As a kid, when smoking was more prevalent, my friends who smoked all smoked Marlboro because it was the brand that was considered cool.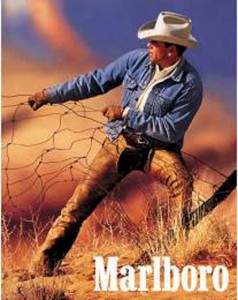 The Marlboro Man was the source of inspiration for the newest addition to the Le Labo classic perfume collection, Santal 33. Santal 33 was released at all Le Labo stockists on May 1 and that just happened to coincide with the Sniffapalooza Spring Fling 2011 visit to the SoHo Le Labo store on that day. We had received the press release before our trip and here is the note list:
Australian sandalwood, papyrus, cedarwood, cardamom, iris, violet, ambrox and leather accord.
It was that next to last ingredient that tempered my anticipation as we approached the door. The last two exclusive releases by Le Labo also used ambrox. AnOther 13 was all about ambrox and because of that I was not a big fan. Baie Rose 26 was much better because the ambrox was kept under control and didn't force its way into my consciousness. Instead it played nice with the rest of the notes and made for another memorable Le Labo release. What was Santal 33 going to be? Ambrox as the star or ambrox as a supporting player. The answer in the case of Santal 33 is ambrox appears hardly at all on my skin.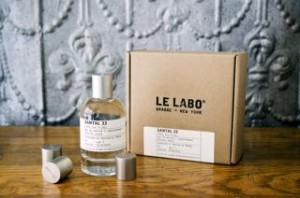 The opening volley of Santal 33 is a fusillade of smooth cardamom partnered with sharp violet and metallic iris. This works as a study in contrast as the zesty spice of cardamom counters the violet and gives the iris room to expand. It is here where the ambrox makes its appearance on me and it is so muted on my skin it feels like a drive-by. Now, one special aspect of trying new fragrances at Sniffapalooza is I was surrounded by a bunch of test subjects and on one perfumista's wrist, in particular, the ambrox was present in all of its scenery chewing glory. So while my experience was nearly ambrox free your experience might vary. The sandalwood arrives and the Australian variety adds a dry austere feel of Sandalwood appropriate for a fragrance inspired by the American West. Papyrus and cedar give the sandalwood a little fresher feel than normal without pushing it too far in that direction. The base gets animalic as leather, most prominently, and musk close Santal 33 off with a very rugged feel.
Santal 33 has excellent longevity and above average sillage.
Calamity Jane
Even though Santal 33 is inspired by a very masculine icon, Santal 33 is a very unisex fragrance. The top notes, with the sharp floral aspects, really do keep this right in the middle of the gender divide. Instead of focusing on the masculinity of the inspiration of Santal 33 I think one should instead focus on the individuality embodied by The Marlboro Man. Le Labo has always displayed an iconoclastic idea of perfumery and Santal 33 fits that aesthetic perfectly. While you won't catch me lighting up a Marlboro after a hard day's work, it is very likely you might find me spritzing Santal 33 as I relax in the evening.
Disclosure: This review was based on a sample of Santal 33 supplied by Le Labo.

Thanks to Le Labo we have a 1 dram sample of Santal 33 to giveaway.
Just leave a comment below naming your favorite advertising icon and which Le Labo fragrance they might wear. If you get stuck you cam use Don Draper of Joan, etc from Madmen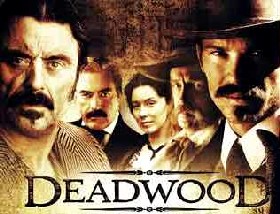 Or choose a character from Deadwood and name the Le Labo fragrance they 'wood' wear. The draw ends May 6.
–Mark Behnke, Managing Editor