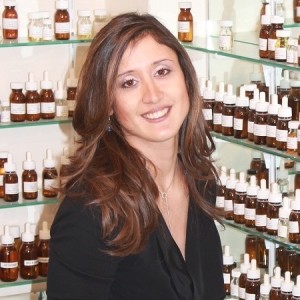 Cécile Zarokian
'Patchouliful: transcending the regular bounds of beauty.' The Urban Dictionary.
This husky moreish portrait of patchouli by parfumeuse sublime Cécile Zarokian is the closing part in a unofficial triptych on this addictive sensual material after my Çafleurebon reviews on Dior's Patchouli Impérial and Annick Ménardo's scorched rubberised Patchouli 24 for Le Labo. Of the three, this is my perhaps my favourite, it reminds me a lot of the of cinnabar fire of L'Artisan Parfumeur's Patchouli Patch, a scent I adore, they share a huge generosity of spirit and sensual embrace. Yet Cécile Zarokian's Patchouliful for Laboratorio Olfattivo smells divine as it hurtles out of the bottle, reeking of dry, leathered complexity and flashes of unexpected sweetness.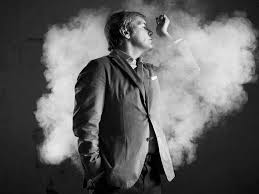 Robert Drago, Creative Director Laboratorio Olfattivo
Laboratorio Olfattivo is an oddly opaque house, whitely enigmatic with a line of truly exceptional perfumes. Founded by Robert Drago in 2009 and based outside Rome, the brand essentially, as the name suggests functions as a laboratory or crucible for olfactory work. 'It is an artistic workshop in constant ferment, energised by perfume artists who work in total freedom, without any constraints on their creativity'. Robert Drago.
There is a sense of quiet prestige and intelligent aroma chez Laboratorio Olfattivo, I have three of their scents in my collection: Kashnoir (also by Cécile Zarokian), the deliciously dark cocoa-tinted Alambar (Enrico Buccella) and Daimiris (Pierre Guillaume) one of the softest most tactile suede scents ever bottled. I was kindly sent a set of samples and am currently obsessed with Salina, the most extraordinary evocation of hot sand, marine spray and damp sea air. One of the oddest things I've worn in a while. Mixed with myrtle, pine needles and lemon, Salina effortlessly captures the weird atmospherics of Mediterranean glassy beaches colliding with pine groves in summer. Hints of sex and sea-drenched skin, sun and vanilla only heighten the oddity and compulsion of David Maruitte's composition.


perfumes and candles by Cécile Zarokian
Cécile Zarokian is one the most talented perfumers in the game just now, her adaptability and deftness of touch have allowed her already to assemble an impressive and stylish portfolio of work. Cafleurebon EiC Michelyn Camen profiled Cécile in April 2013 as part of Cafleurebon's on-going Young Perfumers Series and Cécile talked candidly about working within the often criticised and beleaguered IFRA regulation system. But interestingly, as a young perfumer, she has only know the rules and regulations of IFRA and therefore in many ways regards them as a challenge, finding ways to play with and around them in order to achieve the results she wants. ISIPCA trained, she went on to work at Robertet where as part of a competition set by Amouage she eventually created Amouage Epic Woman. Realising she wanted independence she set up her own company, Cécile Zarokian Sarl and set about creating her own olfactory vision. Cécile has said she owed a debt of gratitude to François Hénin of Jovoy for taking a chance on her. He helped and trusted her and this friendship led to the creation of Private Label one of the finest scents in the Jovoy house and François Henin's personal scent of choice. This endorsement of Cécile's talent had a huge impact on her future as perfumer. Her portfolio now includes Nuit Andalouse (MDCI), Aqua Sextus (Jul et Mad), Mon Nom et Rouge (Madja Bekkali) and of course the spectacular award winner (Top 25 scent of 2014), Tango for Masque Milano, an elegant selection of nuanced and manifold aromas showcasing her ever-increasing virtuosity. I think perhaps it is too early to start talking about a definitive signature style, however Cécile has the instinctual creativity and quiet independence of Bertrand Duchaufour while flexing the ferocity and chutzpah of Sophia Grojsman.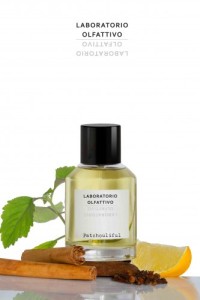 Laboratorio Olfattivo Patchouliful
Patchouliful is a wondrous demonstration of her talents, warm and approachable, yet also a looming enormity of delicately harmonised danger. Intimacy and edge collide in the massive whoosh of bergamot and cinnamon as the scent opens. These top notes, mixed with clove and the roar of patchouli to come are just fabulous. I love the touch of frangipani alongside the patchouli, a sweet creamy almond facet that rolls around the main notes, tempering its assault just enough to let you breath as the other notes drop into place. There is an undeniable leather vibe that really pulls Cecile's composition to life which comes from the combination of the iris and cistus in the base, underlined by dry cedar, this lovely leather touch stretches out the drydown to a mellow shade of amaranth. This is addictive patchouli, made with passion and style by a perfumer hitting her fantastic stride. I personally cannot get enough of it. Try it… buy it, your skin and senses will thank you.
– The Silver Fox, Editor and Editor of The Silver Fox
Disclosure: sample graciously provided by Laboratorio Olfattivo
Editor's Note:Cécile Zarokian was a ÇaFleureBon Perfumer of the Year 2104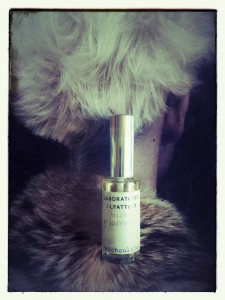 Thanks to Robert Drago, Creative Director of Laboratorio Olfattivo, we have two 10 ml press pump decant for a US reader and an International reader. To be eligible, please leave a comment with why you would like to try Patchouliful, where you live and if you have a favorite Laboratorio Olfattivo fragrance. Draw end 2/25/2015
We announce the winners on our site and on our Facebook page, so Like Cafleurebon and use our RSS option…or your dream prize wil be just spilled perfume