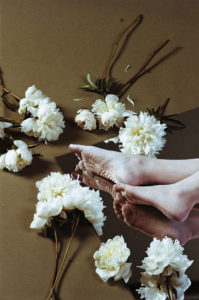 Photo © Parker Fitzgerald Overgrowth
My love of rich, opulent fragrances factors mightily in to my love of Winter, and I seldom miss an opportunity to swaddle myself in ambers, incenses, and attars once the temperatures start dropping. But I also find myself reaching for florals; it could be that I miss the flowers in my gardens, or maybe it's an antidote to the heavier fragrances I douse myself in, and this winter, the floral perfume I'm craving most is Jasmin Paradis, by Elisire.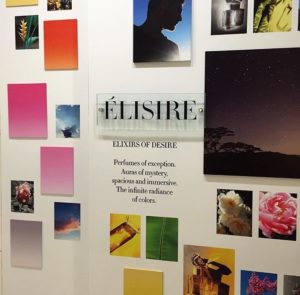 Elisire Elixirs of Desire at Bergdorf Goodman Photo: Franck Salzwedl
Jasmin Paradis was released along with four other fragrances (our reviews of Ambre Nomade, Eau Papaguena and my reviews of Elixir Absolu and Poudre Desir; I just love this line).
Mood Board images for Jasmin Paradis from Franck Salzwedl (Top)
Creative Director Franck Salzwedel launched his own perfume house, Elisire in 2015. Mr. Salzwedel is no stranger to perfumery (the French painter is based in New York is the former creative director for Acqua di Gio and Viktor & Rolf Flowerbomb). He developed Jasmin Paradis with Master Perfumer Alberto Morillas of Firmenich, who is one of my favorite perfumers. Jasmine is one of my favorite notes; my Fate was sealed. It was love at first jasmine-laden waft.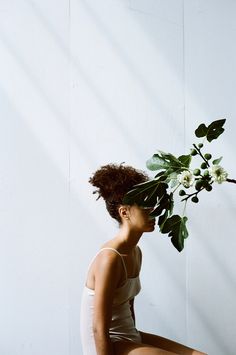 Overgrowth outtake. Photography by Parker Fitzgerald. Floral styling by Riley Messina.
The description of Jasmin Paradis on the Élisire website references a Mediterranean garden under a clear blue sky; I've never had the pleasure of visiting any part of the Mediterranean, but the first spray transported me instantly to Southern California, where I lived most of my adult life.
OVERGROWTH by photographer Parker Fitzgerald and floral designer Riley Messina
Jasmin Paradis opens with a burst of orange blossom and bergamot, as playful and exuberant as sunshine sparkling on the ocean. It's very easy to imagine yourself in paradise, surrounded by such heady and intoxicating scents. Grapefruit and petigrain act as a scented anchor of sorts, enhancing the exuberance while keeping it from becoming overpowering.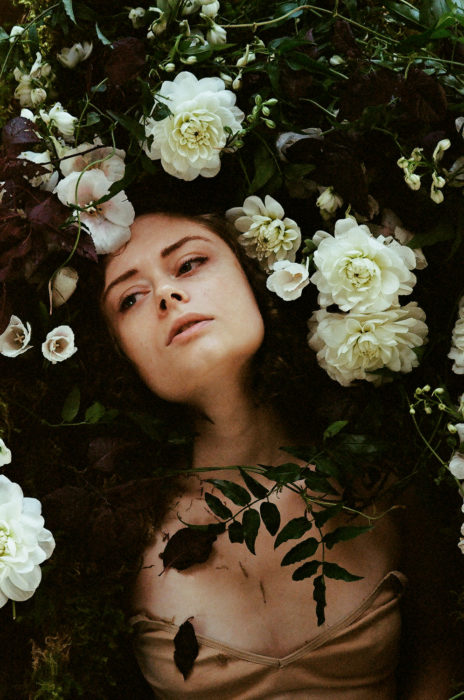 Photo © Parker Fitzgerald Overgrowth
But of course this is a paradise built around jasmine, and our leading lady is not about to let anyone else steal her glory. I thought perhaps the unabashedly bright citrus opening might be hard for the jasmine to live up to, but I should have known better. The creators of Jasmin Paradis didn't reach the top of their field by chance. The heart of this fragrance is jasmine set like a flawless diamond, with nothing but her myriad facets to dazzle with.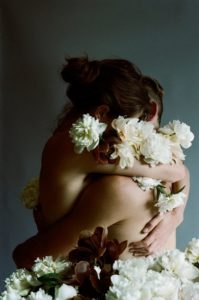 Photo © Parker Fitzgerald Overgrowth
You get the first hint of jasmine as a shimmer in the air around you. It smells like jasmine dancing in the wind, as though you were passing by a vine in full bloom. A richer jasmine note blooms further on in the development of Jasmine Paradis, deepening the fragrance and rounding it out, stopping just short of becoming indolic. I caught a hint of astringency at this stage, which adds elegance and has a grounding effect. As the jasmine deepens, the incense base of Jasmin Paradis warms up to greet it.
Having shined so beautifully in her solo, the jasmine is now content to share the stage. What was once bright and shining slowly begins to glow and smolder, a little more mysterious as she melds in to frankincense, but no less beautiful.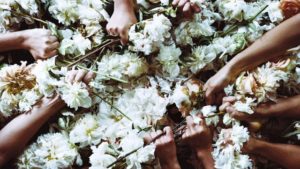 OVERGROWTH by photographer Parker Fitzgerald and floral designer Riley Messina
I have dozens of jasmine-centric perfumes; jasmine is the note most likely to lead me into temptation. I thought I'd finally reached saturation point, but it looks like I'll have to find a way make a little more room on the shelves.
NOTES: Neroli Bigarade, Sicilian Bergamot, Orange Blossom and Pink Grapefruit, developing into a radiant bouquet of Jasmin Sambac, Jasmin Petals, Paradisone and Mate Absolute, Incense, Ambrox, Olibanum and Musks
DISCLOSURE: My review is based on a sample gratefully received from Mr. Franck Salzwedel, of Élisire. Sillage is discreet as befits an extrait and longevity is overnight.
Tammy Schuster, Sr. Contributor
Art Direction: Michelyn Camen~ In addition to photos from Franck, I used images from OVERGROWTH A photographic collaboration between Riley Messina and Parker Fitzgerald exploring humanity, beauty and nature. The white flowers are not all jasmine but I believe the aesthetic captures the beauty of Jasmin Paradis and Tammy's review. You can buy the book here
Thanks to the generosity of Franck Salzwedel and Élisire 2 registered readers as follows: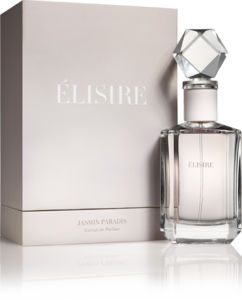 USA Residents: 50 ml bottle of Jasmin Paradis for one registered reader (be sure to register or your comment will not count). Please be specific if you reside in the USA and want to win Jasmin Paradis and put that in your comment.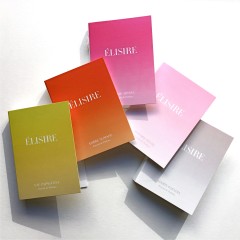 USA and Worldwide: Sampler Set of all five Élisire fragrances Eau Papaguena, Poudre Desir, Jasmin Paradis, Elixir Absolu and Ambre Nomade. To be eligible please leave a comment with what appeals to you about Jasmin Paradis based on Tammy's review, where you live and what exotic paradise you would like to visit RIGHT NOW.
If you would like your comment to count twice please LIKE ELISIRE on Facebook. Please put that you did so in your comment as well. Draw closes 1/19/2017
We announce the winners only on site and on our Facebook page, so Like Cafleurebon and use our RSS feed…or your dream prize will be just spilled perfume.