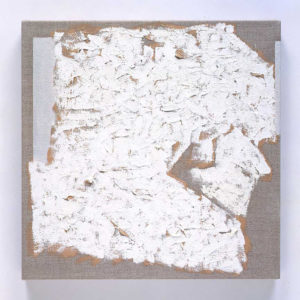 series #17 (white) 2003 Robert Ryman

I'm an early riser. I feel most comfortable getting up at least a half hour before the sun does, and allowing the rest of my drowsiness to be burned off by thick coffee and the warmth of dawn. There's a delicate, quiet absence hovering in the world before 6 am, and I feel like I have found an ambient scent that can carry me from the stillness to the sturm und drang in Dawn Spencer Hurwitz Albino (A Study in White)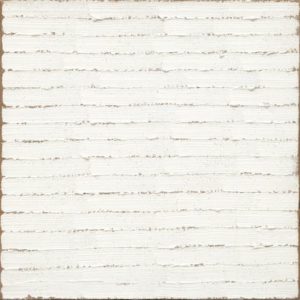 Robert Ryman untitled 1965
Albino (A Study in White), (a top ten Art and Olfaction Award finalist (Artisan Category 2016), is a scented meditation on absence itself, in this case of color. Dawn says this about the inspiration for the fragrance: "What is it to be without pigment? There seems to be a kind of quality; a luminosity and sense of lightness. "White" materials…and a questioning: what does white feel like?"
Robert Ryman Series #9 (White) 2004 oil on canvas
This luminosity and lightness feels like many things as Albino transitions from one mode to another. The scent opens with a decidedly pithy grapefruit accord and a bright pop of pale raspberry and dry, soapy basil. This opening is exactly what I'm looking for in a pre-dawn ambassador– a light scent that mirrors the many bright and aromatic scents found in our kitchen. There is a definite luminosity here, of a similar feel to when I begin my morning meditation practice with a long, full in-breath. Albino has deep lungs that open right along with its exhilarating citrus rush.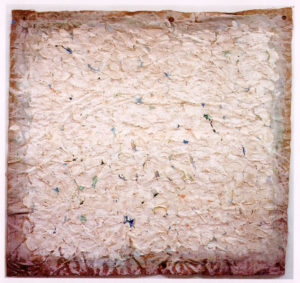 Robert Ryman Untitled 1956
After several minutes, the grapefruit and basil round into rhubarb in the heart, along with a kind of white chocolate/sandalwoody creaminess emanating up from under the grapefruit rind. This transition from bitter rind to sumptuous, thick sweetness is a delight – similar to the tang morning coffee carries before you add a dollop of half and half.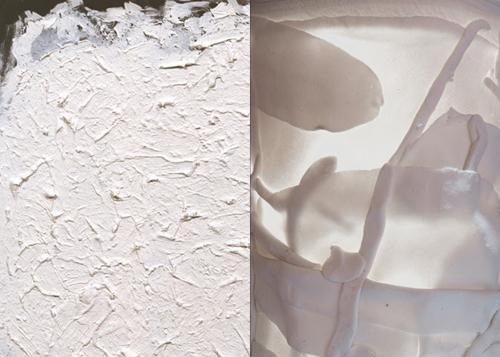 White Magic Robert Ryman, Rudolf Staffel
I found myself musing on this idea of "whiteness" as Albino continued developing – and began to visualize the "white space" that this perfume creates as it grows. Albino doesn't assert itself as a scent as much as it outlines the texture of the air with grace notes of pithiness or creaminess or dryness. It is citrusy without juice, sweet without lulling the palate, and dry as the drifting motes in a low-ceilinged attic. It provides a soft, welcoming punctuation to words that haven't been given voice yet.
The drydown continues this transparent austerity as a combination of white oak and white cognac notes combine with musk in the base. Here the musk echoes the astringency of the grapefruit pith, while blond wood tones mimic the waxy undertones of the basil note. The final phase of Albino releases its last whispered syllable to join with the pale light's departure as the day begins.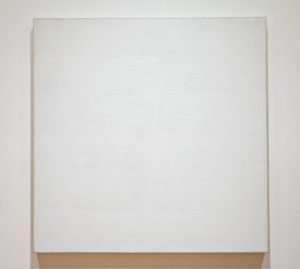 Robert Ryman, Twin (1965) MOMA
As to what the question of what "white feels like" – as expressed in this scent, it feels like welcome. Albino is a companion scent for those of us drawn to the dawn, while we still are half-aware and without words to enter into it.
Notes: grapefruit accord, ambrette seed, raspberry, basil, rhubarb, white cognac, tonka bean, sandalwood, vetiver CO2, white oak, musk
DISCLOSURE: I received my sample from DSH Perfumes
Pam Barr, Senior Contributor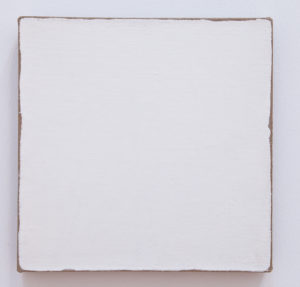 Art Direction: Michelyn Camen, I used the mixed media of American Artist Robert Ryman, who is known for his white on white abstract paintings. I love this quote because it really brings to mind Pam's review and Dawn's own quote. Ryman said, "White has a tendency to make things visible. With white, you can see more of a nuance; you can see more".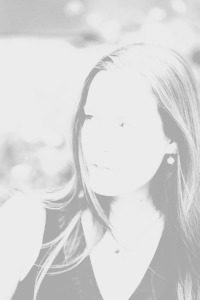 Dawn Spencer Hurwitz white on white (by Michelyn)
Albino A Study in White was Dawn composed in 2015, and was one of the outstanding fragrances she created last year that I felt earned her our CaFleureBon Best in Scent Perfumer of The Year. You can meet Dawn and many indie perfumers at AIX (Artisan Independent Experimantal Scent Fair which will be held May 8, 2016 at the Hammer Museum in Los Angeles and is free to the public. For a complete list of participants and workshops click here.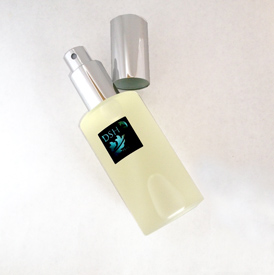 Thanks to the generosity of DSH Perfumes, there is a draw for our US registered reader for a 10 ml spray eau de parfum and a sample for EU and Canada. To be eligible please leave a comment with what appeals to you about Albino (A Study in White), based on Pam's review, if you have a favorite DSH Perfumes and where you live. Draw closes 5/1/2016
We announce the winners only on site and on our Facebook page, so Like Cafleurebon and use our RSS option…or your dream prize will be just spilled perfume