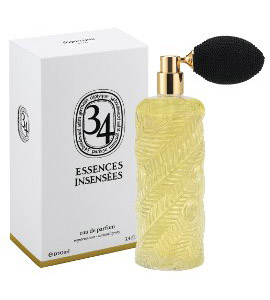 Every year at the end of harvest in Grasse, the magical place where many of the lovely florals and other raw materials used in perfume are grown, there is a special batch of perfume essence made with the ingredients that were left over, called Mille Fiore. This year, Diptyque collaborated with perfumer Fabrice Pellegrin and used that fragrant concoction, this year heavy with mimosa, as the inspiration for their latest perfume, Essences Insensées.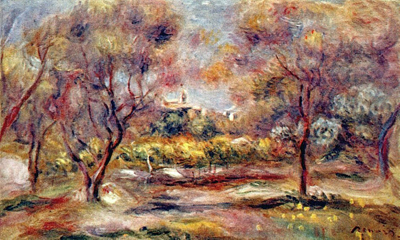 "Landscape at Grasse" by Pierre Auguste Renoir
The opening is a fantasia of mimosa, with an underlying current of overripeness. I love mulchy fragrances and there are a lot of those aromas lurking, More florals, like the rose de Mai, add dimension and places for your nose to hone in on to rest.. There is a waxy opulence to this perfume. I feel like I am working in this scent in a vintage stone lab in the countryside, with lingering traces of what had come before; a bit of dusty moss, a few trails of faded herbs. When you come out of the lab at last and go relax in the twilight, your hands are redolent of the smells of late summer, when all is about to turn. If I inhale deeply I can smell the leaves and stems that made their way into the Mille Fiore. It could be useful in any season: to cheer you in the cold and relax you in the heat.. It has its own termperature.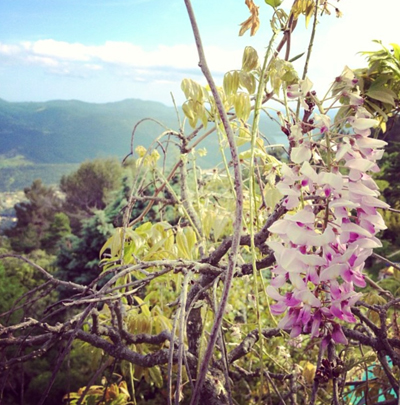 Waking up in Grasse by Saskia Havekes
Although it is not long-lasting I could see becoming addicted to this perfume. It is meant to be applied lavishly and repeatedly. I really like it and it's different every time on my skin. It's complex, interesting, and beautiful in a humble way. Diptyque is known for perfume that's unusual and naturalistic. Many of them are standouts, like Essences Insensées. If you are not familiar with the Diptyyque line, I suggest exploring it. Start with this one; it's a limited edition.
Notes: Violet leaves, pink peppercorn, mimosa, rose de mai, heliotrope, yerba-mate, beeswax, bourbon vanilla.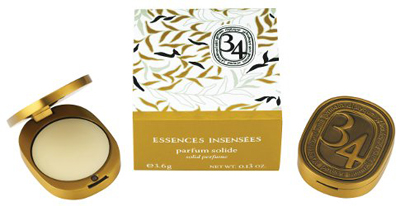 I received my sample from the San Francisco Boutique. It comes in a lovely 100 ml bottle for $175 or an elegant solid for $60. Both can be found on the Diptyque website and various stockists.
Thanks to Diptyque we have a sample to give away to one reader in the US. Let us know which is your favorite Diptyque perfume, what appeals to you about this one, where you live Draw ends October 8, 2014.
We announce the winners only on site and our Facebook page, so like CaFleureBon and use our RSS option…or your dream prize will just be spilled perfume.