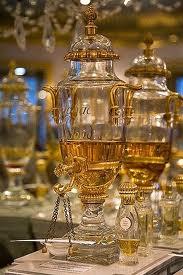 Well, I won't blather on about the 'good old days'- it's a bore, frankly.
And some things, however attenuated they may now be–
STILL beat the pants off many fragrances one encounters these days.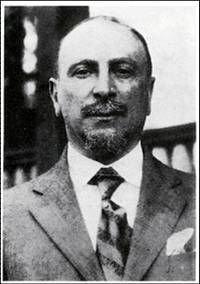 Tabac Blond– created in 1919 by the brilliant Ernest Daltroff [founder of, and master perfumer for the House of Caron]-
Is as fresh, edgy, and glorious as it was when it was first introduced.
As racy, devil-may-care, throw-all- caution –to-the winds.
It certainly embodies the spirit of the Roaring 20's- a time when smoking became openly fashionable for women.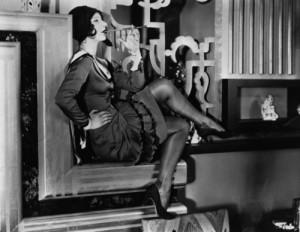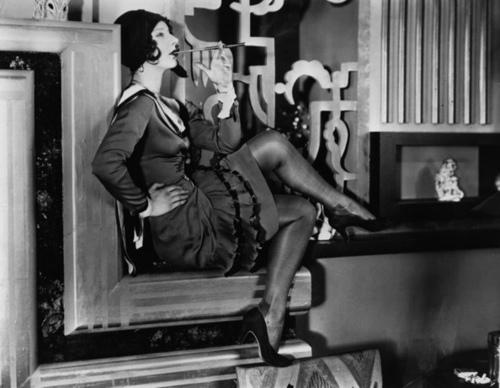 It is notable that Mitsouko and Tabac Blond were released during the same year; and personally, that they were indeed Gateway Drugs for me.
I will never be without either one.
They each spoke to my profound love of mystery and darkness.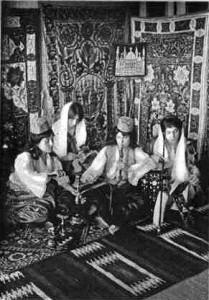 My Dreamtime self, if I were aboriginal.
Today's Tabac Blond may be a far cry from her original self, but she's a dirty little devil nonetheless.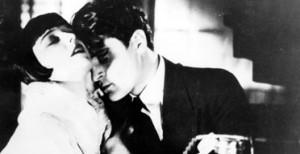 Caron's most recent press describes her as 'ambiguous'.
They only list notes of leather, iris, and cedar.
Other sources cite the scented presences we smell with great delight:
Leather [either birch tar or iso-quinolones], the ever-loved Caron carnation, iris, linden.
Vetiver, ylang ylang, lime-tree leaf.
Cedar, patchouli, vanilla, ciste labdanum, ambergris, and musk.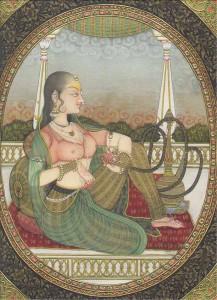 Thick, smoky, spicy, Tabac Blond unfurls upon the skin like the aromatic essence from a hookah.
There is NO reason to wear anything but the extrait…why bother?
Is perfection not enough?
Over time, after you've gorged on carnation- you can detect that luscious ylang ylang.
Then, there is a contrast of steely coolness /sophistication, and heat.
Raw power.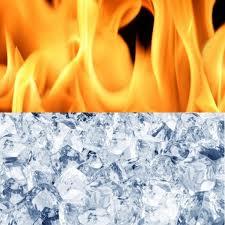 The coolness emanates from the iris and vetiver, perhaps even the cedar; the warmth, from peppery carnation, sultry ylang ylang, vanilla, labdanum.
Patchouli adds such depth, as if we weren't in deep enough as it is.
And how we love to lose ourselves in it!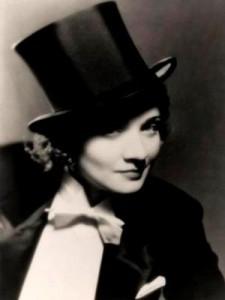 When wearing Tabac Blond, confidence is key.
Be you man or woman, all that is required is a distinct sense of self, and a comfort in one's own skin.
It is a narcotic potion that plumbs the complexity of the human condition.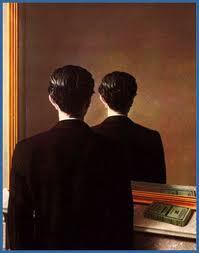 Photo Credits:
Caron Tabac Blond Urn :aromatic-perfume-website.blogspot.com
Tabac Blond bottle : peredepierre.com
Sechage de tabac blond :photo.agriculture.gouv.fr
Ernest Daltroff :fashion-era.com
Flapper smoking :flickr.com
Women with hookahs :goodsiam.com
Louise Brooks, Pandora's Box :warwick.ac.uk
Indian lady hookah :royalhookahs.com
Hot/cold : nskamericas.com
Tophat Marlene : flickr.com
Lion and lamb: positive-thinking-for-you.com
Magritte's The Human Condition :blogmeridian.blogspot.com
–Ida Meister, Senior Editor