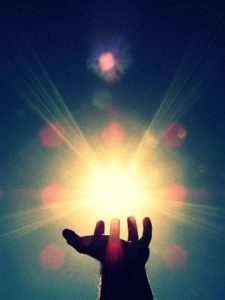 Sacred Geometry image googlesearch
"The Essences are each a separate Glass
Through which the Sun of Being's Light is passed –
Each tinted fragment sparkles in the Sun:
A thousand colors, but the Light is One." Jami (15th century)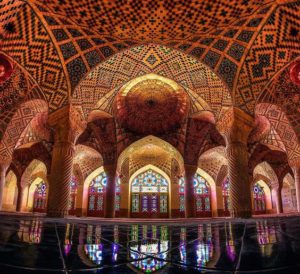 The Nasir al-mulk Mosque in Iran
When Persian Sufi poet and metaphysician, Nur al-Din Abdur Rahman Jami wrote these words, the study of optics, refraction, color and reflection had been on going for at least 2000 years. The ancient Indians, Egyptians, Greeks and Romans had already used their understanding of the properties of light to create mirrors and lenses. Ibn al Haytham (Alhazen), the 10th century "father of optics", paved the way for the explorations and theories of later mathematicians and physicists like Al Farines and the European scientists Johannes Kepler and Isaac Newton. The science of light and color was reflected in architectural wonders such as the amazing Nasir al Mulk Mosque in Shiraz, Iran and the rose windows in European gothic cathedrals.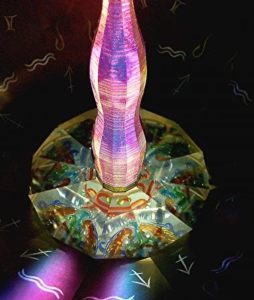 The David Brewster Society ©
In the 19th century the popular appeal of the sciences of color and reflection inspired Scottish optical scientist David Brewster to invent what he called the "kaleidoscope", a name derived from the Greek words kalos – beautiful, eidos – form and scopos – watcher. In 1816 he transformed mirrors and pieces of glass into a "philosophical toy", a carefully constructed optical instrument, enclosed in a tube. Brewster's kaleidoscope had at least two reflecting surfaces inclined to each other at an angle, creating symmetrical mandala-like patterns from the repeated reflection of pieces of colored glass or paper.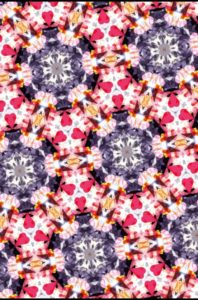 Kaleidoscope Image for Baruti Dama Koupa, Spyros Drosopoulos ©
The kaleidoscope was a big hit in the 1800s, enjoyed a comeback in the 1980s and continues to fascinate and inspire us today. The beautiful, often breathtaking patterns viewed in a kaleidoscope never seem to repeat. Each amazing vision lasts only a moment before being replaced, at every turn of the tube, with another equally beautiful geometric fantasy. Over the years the images seen in kaleidoscopes have influenced patterns for wallpaper, fabrics, carpets and all kinds of graphic art. Beginning in 2012, Dr. Spyros Drosopoulos, self-taught perfumer and fragrance engineer, began using the idea of kaleidoscopic images to help create the Baruti line of fragrances that, to me, seems to bring to life the words of the poet Jami.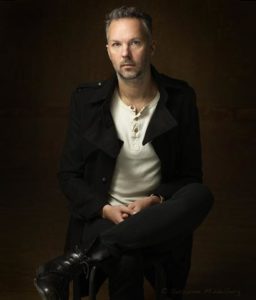 Dr.Spyros Drosopoulos
Here is what the perfumer and creator of Baruti has to say about his fragrances:
"This is what my dreams smell like
I make personal and immediate perfumes deceptively playful
Rooted in the unconscious, perplexing the senses
Like Kaleidoscopic Explosions of beauty they can blow you away." – Dr. Spyros Drosopoulos (Amsterdam 2014)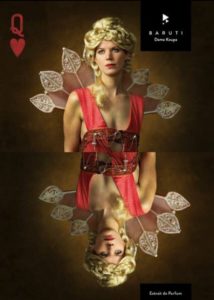 Dr. Spyros Drosopoulos Dama Koupa ©
The Baruti packaging reflects Spyros' fascination with kaleidoscopic images. The perfumer was kind enough to send me samples of his line and after sniffing them all I understood his reference to "Kaleidoscopic Explosions".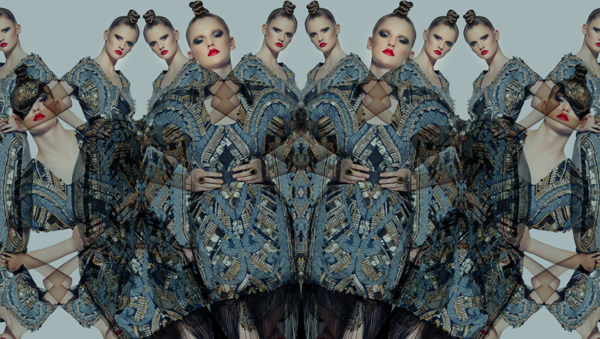 Jan Masny ©
His most recent extrait de parfum, Dama Koupa which means "Queen of Hearts" a ÇaFleureBon Best of Scent 2016) is a gorgeous, politely seductive take on iris, a classic beauty with a contemporary twist.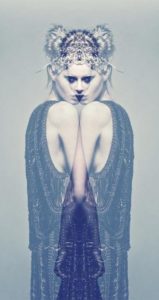 Sébastien Jardini ©
My first vision of Dama Koupa recalls a bit of almond cookie, the faintest suggestion of coconut and a barely audible whisper of light vanilla. The perfumer's notes refer to this effect as "macaroon". On my skin it is much more ethereal than that. In fact, the profile of Dama Koupa, from beginning to end, is exquisitely delicate, giving the impressions of sublime light, something celestial and almost fragile. This faint "macaroon effect" lasts perhaps five minutes and then the image reforms into a rarefied and gorgeous, translucent iris. AH! I love this iris. Spyros has recreated the scent of the bloom and avoided the earthiness and excessive powdery quality that characterize so many other iris fragrances. Dama Koupa's iris is "unearthly" in its beauty.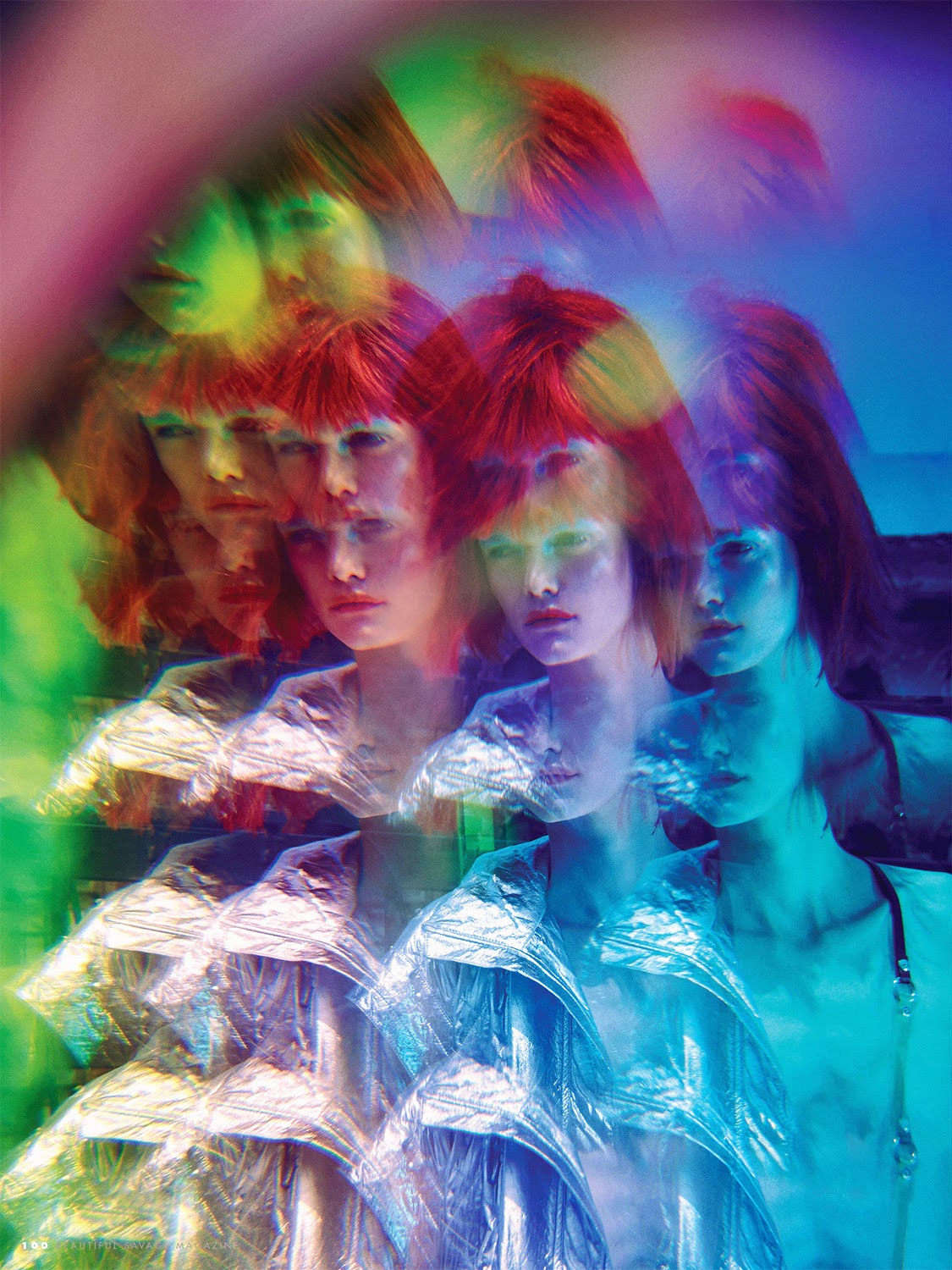 Jamie Nelson for Beautiful Savage magazine ©
This scent stays with me for two full hours before the kaleidoscope turns again, this time toward a touch of peachy osmanthus, beeswax and amber. At about six hours, musks, woods, balsam or mastic take over and remain on my skin for several more hours until the perfume disappears. Dama Koupa creates for me an otherworldly aura, an almost hallucinogenic scent. I can't help but paraphrase a few verses by John Lennon: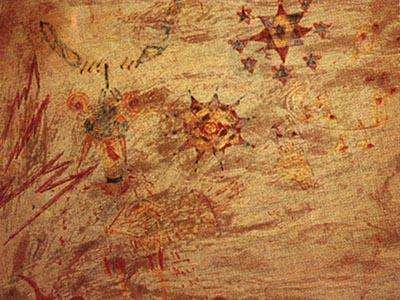 Original Drawing "Lucy in the Sky with Diamonds" by Julian Lennon Age 4
"Picture yourself in a boat on a river
With iris filled trees and macaroon skies
Somebody calls you, you answer quite slowly
A girl with kaleidoscope eyes…" John Lennon (Lucy in the Sky with Diamonds – 1967)
NOTES: Macaroons, iris, osmanthus, musk, amber, white woods, beeswax and fir balsam absolute.
Many thanks to Dr. Spyros Drosopoulos for the complete sample set of Baruti fragrances. My opinions are my own.
–Gail Gross, Editor
Editor's Note: Baruti Dama Koupa is available at Indigo Perfumery in the USA and Art Direction -Michelyn Camen, Editor-in-Chief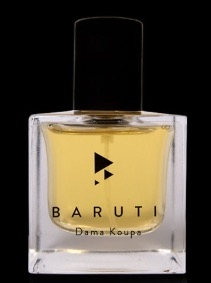 Thanks to the generosity of Dr. Spyros Drosopoulos of Baruti, we have one 30 ml bottle of Dama Koupa extrait de parfum for one registered reader in the EU, USA or Canada (be sure to register or your comment will not count). To be eligible, please leave a comment with what appeals to you about Dama Koupa based on Gail's review, where you live and if you have a favorite Baruti fragrance. If a fragrance evokes a song for you, we would love to know. Draw closes 3/10/2017
We announce the winners only on site and on our Facebook page, so Like Cafleurebon and use our RSS feed…or your dream prize will be just spilled perfume.