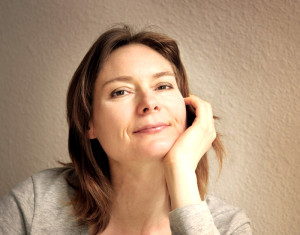 Amber Jobin of Aether Arts Perfume
Imagine going to sleep one night, having dreams filled with music, fairy tales and beautiful scents, then waking up and creating a perfume out of those dreams. What seems like a fairy-tale in and of itself is just another day in the life of Art & Olfaction Award Winning perfumer Amber Jobin of Aether Arts Perfume.
Moscow City Symphony "Russian Philharmonic" Conductor — Michail Jurowski Moscow International House of Music, Svetlanov Hall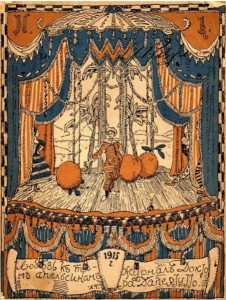 Prokofiev's opera was in turn inspired by an old Italian fairy tale called "The Love
Love For Three Oranges: Flower, Fruit, & Tree is a Top Ten Finalist in the 2016 Art & Olfaction Awards and is literally a dream come true. The fragrance came to Amber Jobin fully complete in her dreams, which were filled with music from the opera "Love For 3 Oranges" by Sergei Prokofiev. This dream with its gift of beautiful perfume also conjured up memories of her childhood in Florida, laden with orange blossom and sweetened by the wonder of her grandmother's citrus trees. Amber brought her dreams and memories to life in a beautiful fragrance that I have been enjoying for months. Love for 3 Oranges: Flower, Fruit, & Tree was a game-changer for me. I now fully understand why people love orange blossom so much, and why citrus is so popular. That took some major perfumery talent, trust me!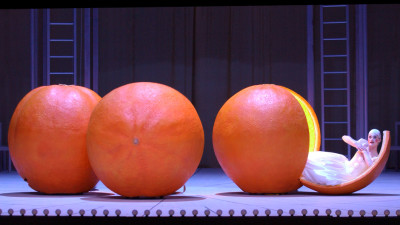 Photo from Balletandopera.com
Love for 3 Oranges: Flower, Fruit, & Tree opens with a beautiful, luscious orange note realistic enough to make my husband think I am juicing oranges every time I wear it. It's much deeper and richer than most citrus notes I've come across. It also sticks around for a long time, acting more like a base note than the usual flighty top note, perhaps because it's an Eau de Cologne Style at perfume strength. I wish more perfumes would do this!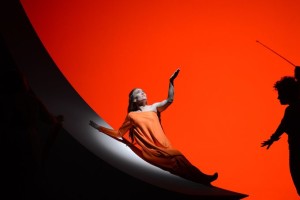 Love For Three Oranges Heidi Stober
Within a few minutes on skin, orange blossom, as she so often does, flounces right on in and makes herself comfortable. I have mentioned before that orange blossom and I don't always see eye-to-eye, but Amber Jobin has tamed the shrew, taught her some manners and brought out her most beautiful traits. She hascreated an orange blossom that's bright without being screechy, and creamy without being suffocating. It's every bit as pretty as an April morning in a Florida garden, and of course it is a perfect partner for that juicy, succulent orange note.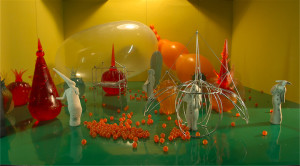 If Amber had stopped here, she'd have made a really lovely perfume, but as you might guess from the title, Love for 3 Oranges: Flower, Fruit, & Tree is more than just an orange based fragrance. She expanded her focus to the entire tree by including the bark and branches and leaves, not just the fruit and blossom. It's a unique twist on an old theme and it really sets her fragrance apart from other orange and citrus perfumes. And she didn't just toss in some generic wood notes and a basic green leaves accord. There is a very distinct tree-bark scent, with the slight spiciness you get on older trees, and the leafy note is incredibly realistic.
There's a pungency to citrus leaves; a bitter edge that is akin to the pith inside the peel, as well as a musky effect. Amber captured it perfectly and it's a brilliant addition to the fragrance. It adds a very modern feel and puts Love for 3 Oranges: Flower, Fruit, & Tree squarely in to unisex territory. This is important to Amber, who told me she prefers that most of her scents feel good to both genders.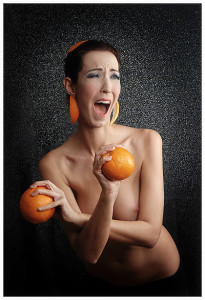 Photo Saturninus
Speaking of feeling good, I have to mention that this fragrance is a wonderful mood enhancer! It's very cheerful, as most citrus scents are, but it's also very calming, and it gives me the loveliest feeling of well-being. I find myself craving it when I go to long without wearing it.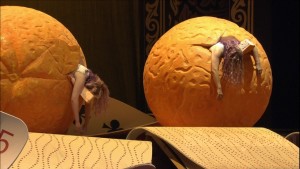 Love for 3 Oranges: Flower, Fruit, & Tree is Mixed-Media, meaning it's 25% Naturals to 75% Synthetics. This amazed me. It smells 100 percent natural to me, exactly like sitting in the boughs of an orange tree in full bloom while eating an orange you just picked. Love for 3 Oranges: Flower, Fruit, & Tree is proof positive that dreams do come true!
DISCLOSURE I based my review on a mini-rollerball sent to me by Ms. Jobin. I drained it dry, and she was very patient with me as I bombarded her with questions. Thank you, Amber!
Tammy Schuster, Contributor
Art Direction: Michelyn Camen. all images are from various opera performances of Love for Three Oranges. They are phantasmorgic
Amber Jobin is generously providing two mini rollerballs of Love for 3 Oranges: Flower, Fruit, & Tree, one for US readers and one for a reader world wide. To be eligible you must be a registered reader. Please leave a comment with what appeals to you about Love for 3 Oranges: Flower, Fruit, & Tree based on Tammy's review, and where you live. Draw closes 4/16/2016
We announce the winners only on site and on our Facebook page, so Like Cafleurebon and use our RSS option…or your dream prize will be just spilled perfume