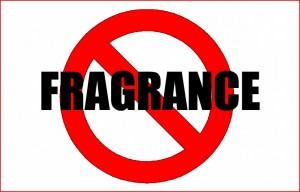 Anti-Fragrance Activists want to eliminate perfume
Today I read an article in The Huffington Post (Canada) titled "Fragrance is The New Second Hand Smoke." The feature was written by Lisa Borden, Eco-Advocate and Strategist, who stated "we are conditioned to understand that littering is bad, and that pollution is toxic but using fragrance in your home (or workplace, or on your body) is also polluting our shared air and world". I cannot imagine for a moment that Ms. Borden has smelled the beauty of vintage Rochas Femme or Guerlain Mitsouku nor any of the dozens of niche, designer, natural and artisan perfumes, (created with synthetic and/or natural ingredients) that are as important to global culture as any art form. Still want to move to Canada?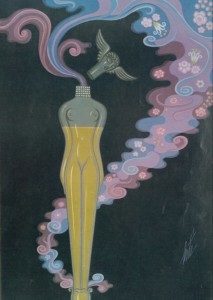 Erte Perfume Bottle
When CaFleureBon was two days old, (March 23, 2010), I wrote an article warning that "Our fragrant future is at stake. We are living in the 21st century, where open office environments and anti-fragrance activists may turn our love of perfumery into a crime…There may be a time, in the near future, where we will become actual olfactive offenders; huddled in our apartments or homes, or standing out in the freezing cold just to wear our favorite fragrance. I am assuming if you are reading this, you take the art of fragrance seriously, and that know better than to pour half a bottle of a scent all over you. If you live in the USA, you must have noticed that you are no longer bombarded by the "perfume ladies" in department stores spraying you without your permission; instead, you are discreetly asked to smell a scent on white blotters, and can choose to spray at your own risk.Many natural perfumers have told me that they were allergic to non-botanical fragrances, which inspired them to create chemical free scents. Yet, all-natural ingredients can cause allergic reactions as well. The new fragrance-free zones sweeping America at a record pace, will affect their perfumes as well."– Michelyn Camen, Editor in Chief March, 23, 2010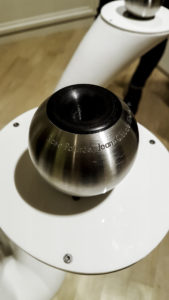 Close-up of The Different Co. Rose Poivree, Jean Claude Ellena (2002) Installation at "Le Grand Musée du Parfum" (photo Sophie Gabriel of TDC)
On December 2016, Le Grand Musée du Parfum in Paris opened its doors, showcasing the scentsory experience of French perfume.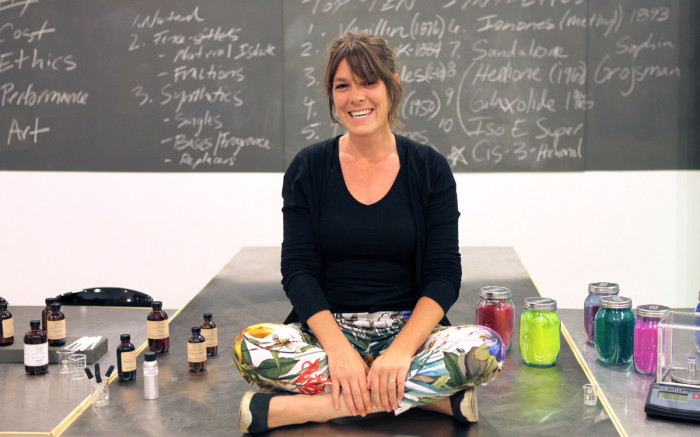 Saskia Wilson-Brown Founder of The Institute of Art and Olfaction
Since 2013, The Institute of Art and Olfaction, located in Los Angeles and headed by Saskia Wilson-Brown encourages education, nurtures creativity, and awards excellence in fragrance.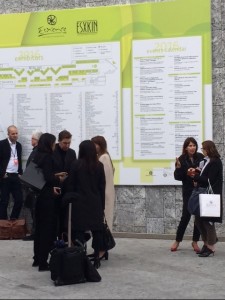 Esxence 2016 in Milano photo Darryl
All over the world, artistic perfumery is exhibited and created (this will be the 9th edition of Esxence, March 23, 2017). Michael Edwards, of Fragrances of The World, has been chronicling fragrances by classification and type for over 30 years. These are just a few institutions and initiatives that support artistic perfumery.
So what do you as a lover of fine fragrance do? Buy perfume. Support Olfactive art. Become a Fine Fragrance Advocate. Don't Be Complacent.
–Michelyn Camen, Editor-in-Chief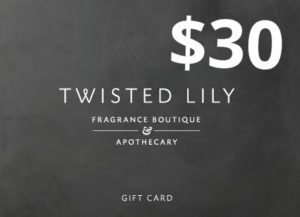 Start today. Thanks to Twisted Lily Fragrance Boutique and Apothecary we have a $30 Gift Certificate for a registered reader in the US to help you get started on that new perfume for the New Year. To be eligible, Please leave a comment with how you feel about the anti-fragrance activism and what you would use the $30 GC to buy. Please name a fragrance you want to experience as art. Draw closes 1/15/2016