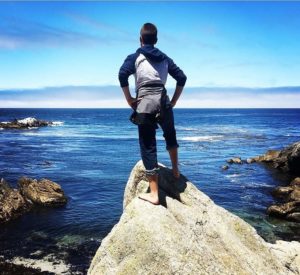 Photo Wallace J Nichols instagram
"Long have you timidly waded holding a plank by the shore
Now I will you to be a bold swimmer,
To Jump off in the midst of the sea,
Rise again, nod to me, shout and laughingly dash with your hair"-Walt Whitman, Leaves of Grass 'Songs of Myself 46'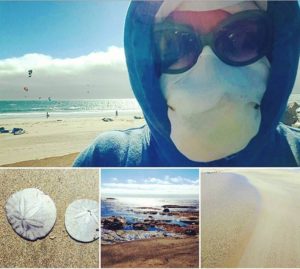 Libby Patterson Slowcoast Greyhound Rock Beach collage
Libby Patterson Organics ' Wave (2013) is another perfume in which Libby blends art, psychology and ecology- all reflective of landscape she loves (the Slowcoast of California.) An aroma which doesn't hearken to a beach fire well into the evening's smoldering ashes- this aroma ignites the pathways of the brain to allow memory to flood the present moment.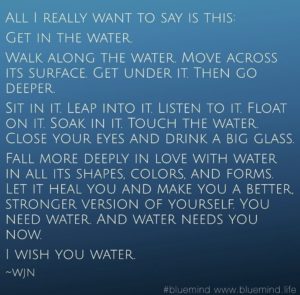 Wave was formulated for friend, author, marine biolgist and fellow aquaphile, Wallace J. Nichols and featured in his book: "Blue Mind: The Surprising Science That Shows How Being Near, in, On, or Under Water Can Make You Happier, Healthier, More Connected and Better at What You Do." Nichols uses Wave to connect him to the ocean during his travels.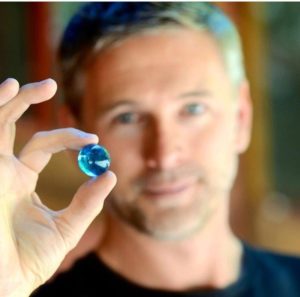 Wallace J Nichols holding a blue marble @ocean_allison
Nichols uses a neurological device, a blue marble, to this extent in his own work.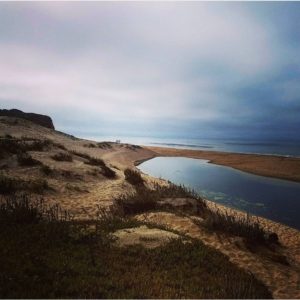 Scotts Creek Beach by Libby Patterson
Suffice it to say, without the ocean and its beach flora and fauna, Wave would not exist. Both Patterson and Nichols are examples of artists working toward not only environmental concerns, but the connections between nature and man.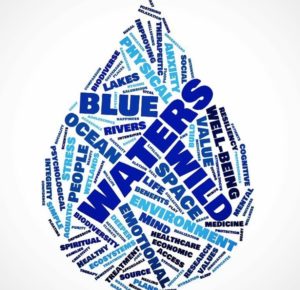 Blue Waters Wellness via @wallacejnichols
If Emoto's work on water memory and retention are adjunct- then we are drinking, swimming, bathing and relaxing in a vast sea of intention.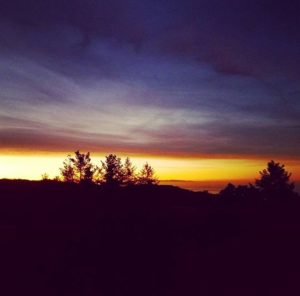 GreyhoundRock Beach at dawn Libby Patterson
Application in Libby's unique manner* allows for something more than mere perfume; the hike to the seaside is lined with botanicals and finishes with a smoldering fire. Light formulation allows admittance back into reality and will not force your private meditation upon anyone else.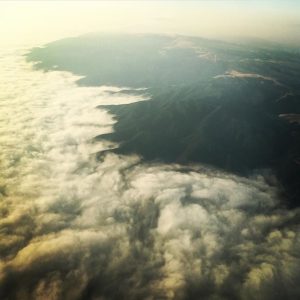 Photo Wave Morning Fog @wallacejnichols
"Haunting" is a word used in reference to the mechanics of Wave; I agree if your poltergeist is an agent from paradise.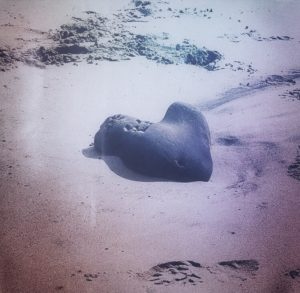 Heart shaped Stone on the beach by Libby Patterson
*("The way to use the scent: I like to roll some onto my palms, then frictionalize my palms together, and then cup my hands over my face and inhale. I lightly pull my hands over my face touching ever so slightly, around my temples, forehead, sinuses/cheeks, carotid on my neck, in my hair, on the back of my hands, forearms, and elbows.")
Notes: Seaweed Absolute, Fir, Anise, Eucalyptus, Cypress, Sage, Ambergris, Blue Tansy, Frankincense, Cade
Disclosure: I received my book from Wallace J Nichols and the parfum from Libby Patterson; truly life enhancing
-Einsof, Natural Perfume Editor with contributions from Michelyn Camen, Editor in Chief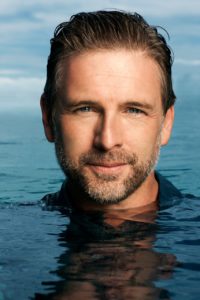 Wallace J Nichols
Please follow @libbypattersonorganics andwallacejnichols on instgram to learn more about #100daysofblue. We are on instagram @cafleurebon.com
All images are from Mr. Nichols and Libby Patterson instagram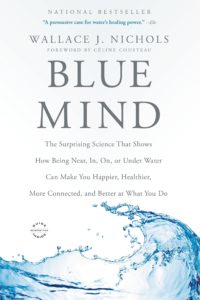 Thanks to the generosity of Libby Patterson and Wallace J Nichols, we have a special draw: Blue Mind The Surprising Science That Shows How being Near, In or Underwater Can Make you Happier, Healthier, a blue marble, and a 5ml Wave Parfum for one USA registered reader.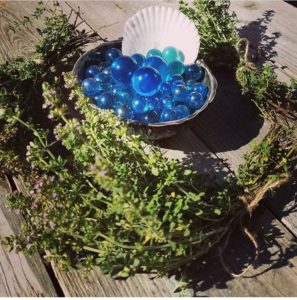 Thyme to Pay it Forward #slowcoast via Libby Patterson
To be eligible please leave a comment with your concerns about our aquatic ecology and our environment, if you have a ocean memory, what interest you about LPO Organics Wave, and if you would like the book as an e book, audio book or paperback. If you don't win you can buy Blue Mind on Amazon.com Draw closes 10/17/2016
We announce the winners on our site and on our Facebook page, so Like Cafleurebon and use our RSS option…or your dream prize will be just spilled perfume