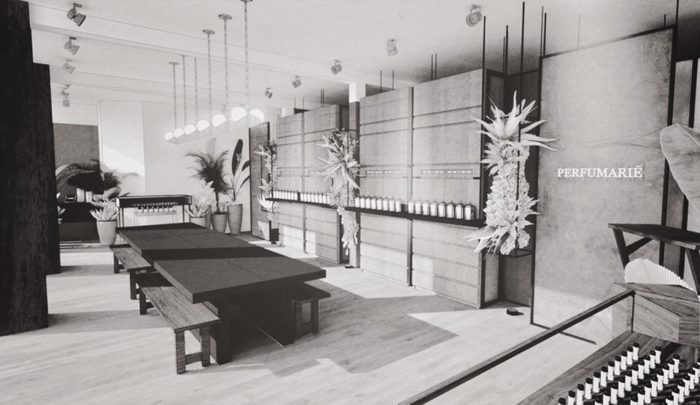 Design Renderingof PERFUMARIĒ courtesy of Darryl Do
Welcome another scented destination to the "Fragrance District" in New York City. PERFUMARIĒ, a new retail concept, open its doors November 1, 2017 and offers a multi-sensorial curated shop for beauty, decor, artisan gourmet products, exotic botanicals and of course perfume.
"This vibrant gathering space by AvroKO, renowned masters of hospitality, and Mindy Yang is designed to quench your thirst for mystery and exploration through perfume flights, workshops, tastings (spices, tea, & spirits), demos, pop-ups, and exhibits for 360+ fragrances a year."
In addition, PERFUMARIĒ offers 32 unlabeled scents on tap each month for exploration which works as follows:
Guests select a Perfume Flight ($20) for a guided experience or explore at their own pace. At the first check-in, PERFUMARIĒ welcomes each member with a complimentary fragrance of choice (membership is free!). You will be able to purchase scents by the milliliter (against actual MSRP) making top-tier scents more affordable, althouth at the time of purchase guests will not know the brand until the "reveal" date, the last week of each month. After which they can meet and learn about the brand owners, noses and Creative Directors.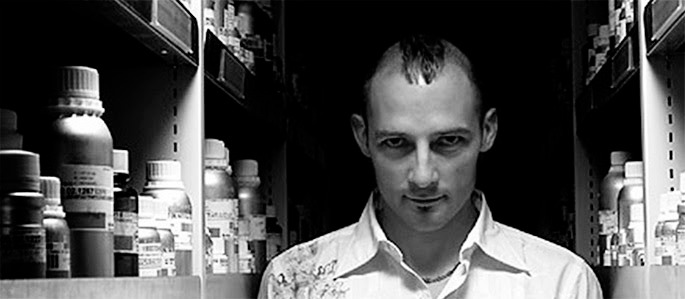 Kicking of the first event will be the esteemed, often provocative perfumer and Art and Olfaction Award winning Christopher Laudamiel who will present 'Perfume, The Story Of A Murderer on Thursday, November 2nd 6 -8pm. Christophe is also the only US Osmocurator and the nose behind many well-known fragrances, including the new Zoo NYC
For more Information www.perfumarie.com
PERFUMARIĒ is founded by Mindy Yang with AvroKO, Perfumer Darryl Do, and Industry Veteran Rhona Stokols as her partners.
Via Press release and my own synopsis
Michelyn Camen, Editor-in-Chief
What are your thoughts about PERFUMARIĒ?