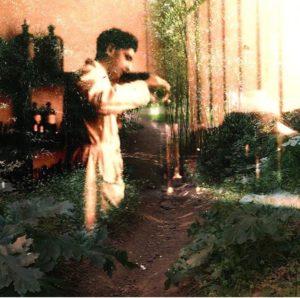 Yuri Gustsatz in his lab 1935
Welcome back for Part Two of my reviews of the new collection from Le Jardin Retrouvé. As discussed in Part One I am exploring the seven fragrances from the olfactive world of Yuri Gustsatz (thanks to the house's resurrection by his son Michel and Michel's wife Clara). It is with pleasure that I continue my journey and offer a footnote on my personal favorites.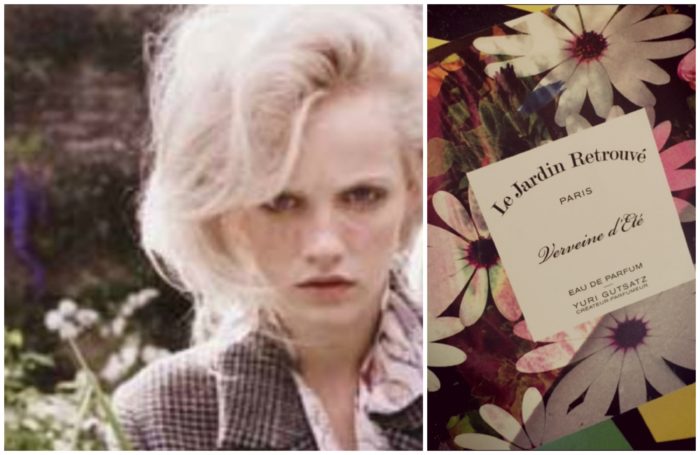 Anna Bromilow Garden Note #31 and Le Jardin Retrouvé Verveine d`Été
Verveine d`Été: I venture out into a summer garden to enjoy Verveine d`Été. Here verbena is presented to us with a very green assemblage of herbs that evokes the smell of bunches of freshly cut plants still wet with morning dew. The mid notes bring out various different herbs that are so well blended it is nearly impossible to distinguish anything as an induvial constituent. The mix here reminds me of a wonderful verbena soap coupled with classic Eau de Cologne all in one. The air of it is very clean and invigorating! Soon individual constituents start to become more apparent- a powdery lavender/sandalwood/moss combo rises which reminds me of classic aftershaves, but in a very subdued manner. Altogether, this may sound as if the fragrance leans toward the masculine; however, there is no reason this cannot be enjoyed by both sexes. It embodies qualities that anyone could wear anywhere at any time.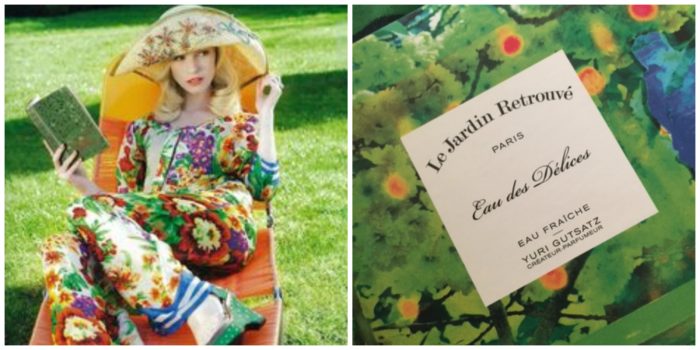 Fashion Quarterly Magazine and Eau des Délices
Eau des Délices: My next stop is Madrid to enjoy the art at the Prado whilst basking in Eau des Délices. Here is another take on classic cologne which I find similar to Verveine d`Été, but with much more citrus. Spritzing it is truly like a breath of fresh air in a countryside citrus grove without actually being there. The bergamot here is enveloping and soon gives way to orange/neroli which projects beautifully throughout the mid notes. There's an underlying tone of light woods to augment the juicy floral orange spectacular followed by a hint of unlit incense cones. This one most certainly wears like classic Eau de Cologne and that's a huge part of its charm.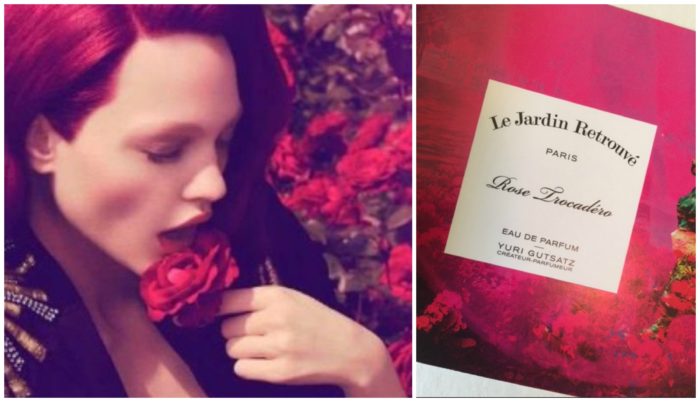 Photo Camilla Akrans and Rose Trocadéro
Rose Trocadéro: Stop and smell the roses. Here I arrive in France at the famous Trocadéro Gardens in Paris as interpreted in this lovely perfume. The rose here is quite intense. It is striking how vividly red they are in my mind, Rose Trocadéro is not a dewy rose in the morning. Rather, I see gorgeous blooms under a blue sky in late afternoon without a hint of wetness whatsoever. There are slightly spicy/herbal undertones, but this truly is all about roses. Something I find interesting is that there seems to be an underlying hint of wax to my nose. I am most certainly reminded of lovely wax dipped roses that one might come across from time to time (the ones meant to make you "wax nostalgic"). The reminder could not fit more perfectly into what this fragrance conjures up in my mind – lovely memories meant to be remembered forever.
Now that my journey is over, it's time for to reflect on which perfumes I chose as my top three favorites. Doing so indeed took some time as each one has its own charms.
Number 3: Cuir de Russie There's something magical in that bottle. While I've worn many a version of the theme, this one stands on its own in uniqueness. If you think that leather pretty much smells like leather, in my opinion that couldn't be further from the truth. That said, I am a leather loving guy in all its different aspects.
Number 2: Sandalwood Sacré I absolutely adore incense fragrances. This one works in such an elegant manner that it's hard not to love it. It's a wonderful and comforting feeling for me to be enveloped with such a nice take of sandalwood. I can see why it's a favorite of the gods (and humankind too). It's darker and mystical facets never bore me. "Sacré "is most certainly fitting. This one will most certainly have a large following.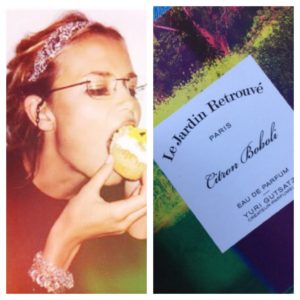 Number 1: Citron Boboli Yes, I LOVE this. The pictures in painted in my mind were absolutely extraordinary and, as such, the fragrance is unforgettable. While, in general, I like fragrances that are a bit darker, this one nonetheless hit the perfect accord of imagery and experience. It brings me warm memories and absolute joy to my nose. Frankly, I think my review gave my favorite away. There is no hiding my love for this one!
Disclaimer: Reviews based on samples received from Le Jardin Retrouvé. Thank you to everyone at Le Jardin Retrouvé for their generosity. Opinions are my own.
–Aaron Potterman, Contributor and Vintage Perfume Expert
Art Director: Michelyn Camen… I am in agreement with Aaron I am in love with Citron Boboli; it is my top choice as wel,l but as I love Eau Fraiches, I was intrigued by Eau des Délices as one spritz is sunshine in a bottle.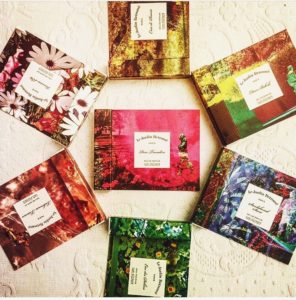 Photo Ermano Picco
Thanks to the generosity of Le Jardin Retrouvé we are offering a Le Nécessaire ( includes an empty 50ml screen-printed glass bottle, an empty 15ml screen-printed glass bottle, a glass funnel and a 125ml aluminum flask) of your choice of Sandalwood Sacre, Cuir de Russie, or Citron Boboli ONLY which are Aaron's favorites or a sample set of all SEVEN to a registered reader anywhere in the world. You must register here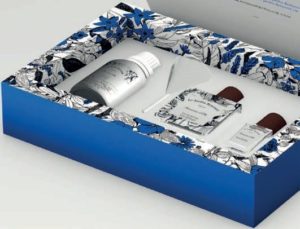 LE NÉCESSAIRE
Please leave a comment with what you enjoyed about Aaron's reviews of Verveine d`Été, Eau des Délices, Rose Trocadéro. Have you changed your mind from the original post about which fragrance you would like to win and why. Please leave a comment with where you live and if you would like the sample set or one of the three of Aaron's favorites. Draw closes 12/10/2016
Follow us on instagram @cafleurebon @maison303 and @lejardinretrouve
We announce the winners on our site and on our Facebook page, so Like Cafleurebon and use our RSS option…or your dream prize will be just spilled perfume