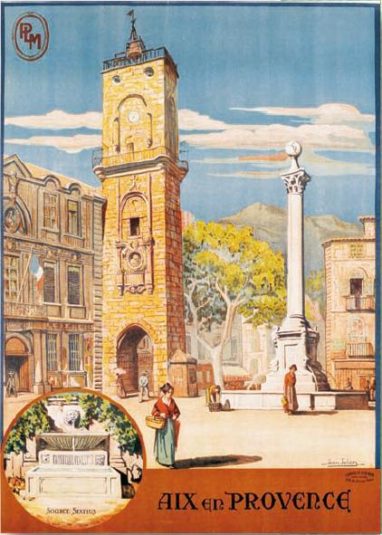 Vintage poster of Jean JULIEN Aix in Provence 1910
Joie de vivre taken captive like the genie in a bottle: unfettered sunlight au bord de la mer. Quintessential European (all puns intended) parfum tonique pour tous…These were my first impressions when the sample flacon arrived upon my doorstep a few days ago from Mme. Patricia de Nicolaï and her son Axel: their latest fragrant release, Parfums de Nicolaï Cap Néroli.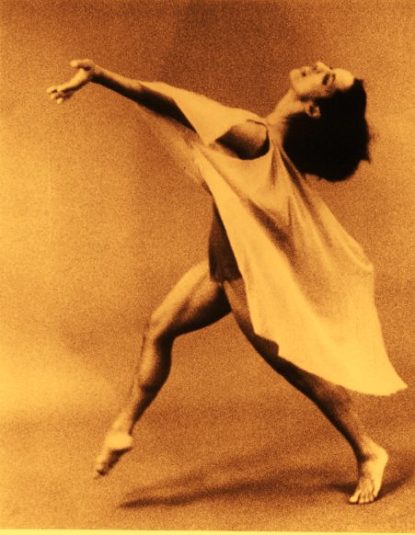 Roxane D'Orleans Juste in José Limón's Dances© for Isadora apped by Michelyn.
Celebrating the cultivation of bigarade is one matter; summoning milieu is a different tale altogether. The de Nicolaïs have succeeded brilliantly at both. Their press release adroitly describes this scent as a ballet; to my nose, it feels a modern one full of energetic movement, athletic with the innate elegance of José Limón's dance troupe.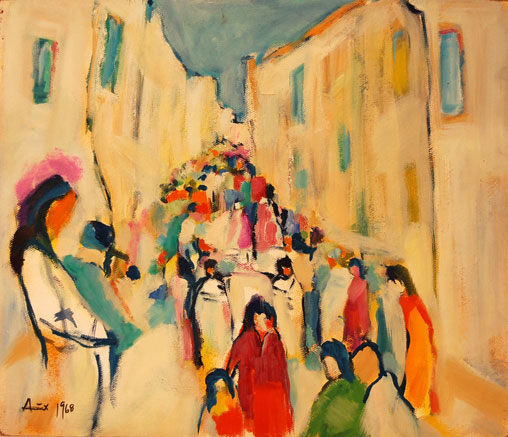 Gypsy Festival in Aix-en Provence by Werner Lichtner Aix©
As one who vividly recalls lapping up sun au naturel on the Côte d'Azur many many years ago (my income went a great deal further then!) on the fly, Parfums de Nicolaï Cap Néroli invokes all the elements I remember fondly. Every part of the orange: flesh, flower, branch, leaf. It conjures plein air markets in Nice; the unbridled salinity of Marseille; wild herbs crushed underfoot or between the fingers in Aix-en-Provence with its whirling gypsies in the summer marketplace. Oh, to travel on a shoestring!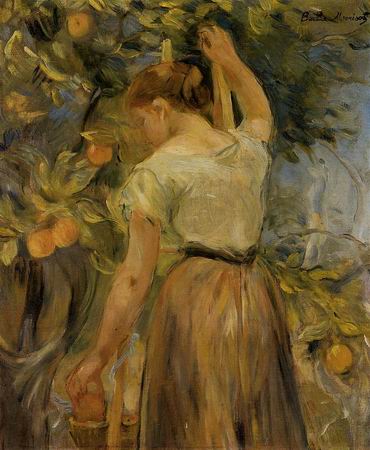 Young Woman Picking Oranges by Berthe Morisot
Parfums de Nicolaï Cap Néroli opens with the pulpy fleshiness of fruit and tangy bittersweetness of bigarade, with its dry undercurrent – liberally garnished with frisky mint and tonic rosemary. It's hardly surprising that rosemary is so often used in perfumery to evoke the marine (L'Artisan Parfumeur Au Bord de L'Eau, Davidoff Cool Water, Geo.F.Trumper Skye, Chanel Égoiste Platinum, Dior Eau Sauvage – to name but a handful); it adds an astringent and revivifying veracity. There's a lovely bite to it, then we are showered in a torrent of white and yellow flower petals – jasmine, orange blossom, and buttery ylang ylang. You might assume that the perfume becomes oppressively sweet at this turn, but it never does. Instead, the floral and verdant elements weave in and out continually (and with them a certain woodiness as well), swaying lissomely on a Mediterranean zephyr. At their feet lies mysteriously inky oakmoss (the beloved!), and the merest scintilla of amber and musk.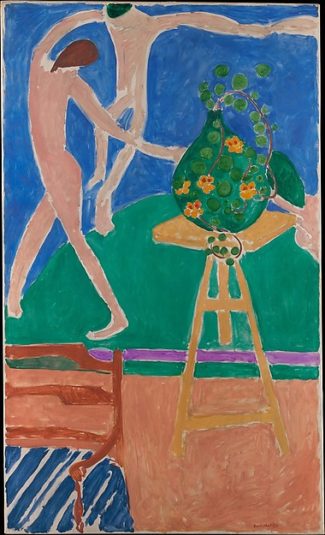 Henri Matisse Nastoriums With the Dance II (Le Cateau-Cambrésis 1869–1954 Nice)
I love that there is so much movement in Cap Néroli. It is timeless and delightful, and there is nothing staid about it; anyone may enjoy its seasonless charms. My dear husband immediately came into the sunny kitchen where I write and exclaimed: "My word! You smell marvelous!". I suspect that we'll both be wearing it this summer, along with all the other grown men in our family.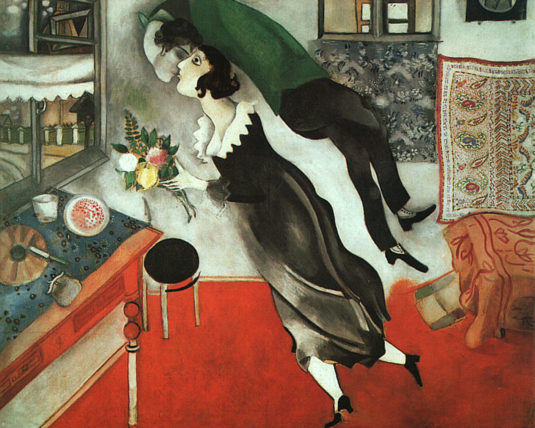 L'Anniversaire Marc Chagall 1915
I'm eager for warmer weather; this eau de toilette will bloom upon the skin with upcomingadditional humidity. While some may initially sense a passing similarity to Françoise Caron's 1979 Eau D'Orange Verte for Hermès, side-by-side scrutiny proves otherwise: the latter has a wealth of patchouli in its base, less oakmoss and is much sweeter, mintier, and fruitier by comparison. Parfums de Nicolaï Cap Néroli will be the one I'll reach for this unremitting, sweltering Boston summer.
Notes: Petitgrain bigarade, orange, mandarin, rosemary, mint, neroli, ylang ylang, jasmine absolute, orange flower absolute, eau de Brouts (absolute derived from petitgrain and neroli waters), oakmoss, musk, amber.
Generous sample kindly provided by Damien and perfumers Mme.and Axel de Nicolaï. My nose is my own…
~ Ida Meister, Senior Editor
~ Art Direction: Michelyn Camen, Editor-in-Chief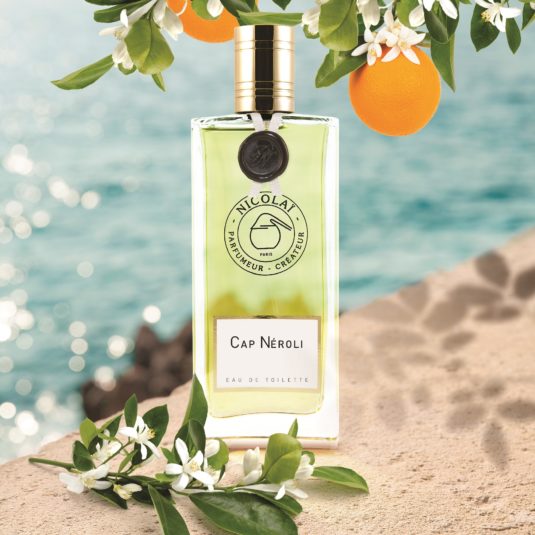 Photo courtesy of Nicolaï Parfumeur- Createur
Thanks to the largesse of Nicolaï Parfumeur- Createur,we are offering a 30 ml bottle of Parfums de Nicolaï Cap Néroli to one registered reader in the world. You MUST register or your comment will not qualify. To be eligible, please tell us what appeals to you about Parfums de Nicolaï Cap Néroli based on Ida's review, your favorite Nicolaï Parfumeur- Createur fragrance and where you live. Have you been to the Côte d'Azur or to the Mediterranean? Draw closes 2/26/2018
We announce the winners only on site and on our Facebook page, so Like ÇaFleureBon and use our RSS blog feed…or your dream prize will be just spilled perfume.