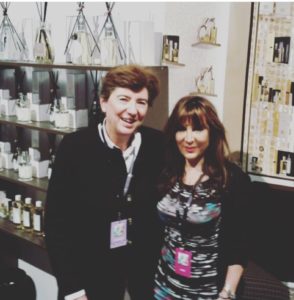 Mme. de NICOLAÏ and Michelyn at Esxence 2017
Any word of a new NICOLAÏ fragrance always gets my attention and usually my wallet. I am such an admirer of Patricia de NICOLAÏ (who is the First Lady of Niche perfumery (and who is also the President of the Osmetheque, which preserves our fragrant history). NICOLAÏ Cap Néroli was composed by Patricia and her son Axel de Nicolaï as tribute to the bitter-orange cultivation of the Côte d'Azur. "I imagined the scent of a point of land running into the sea and having the name of Cap Néroli!"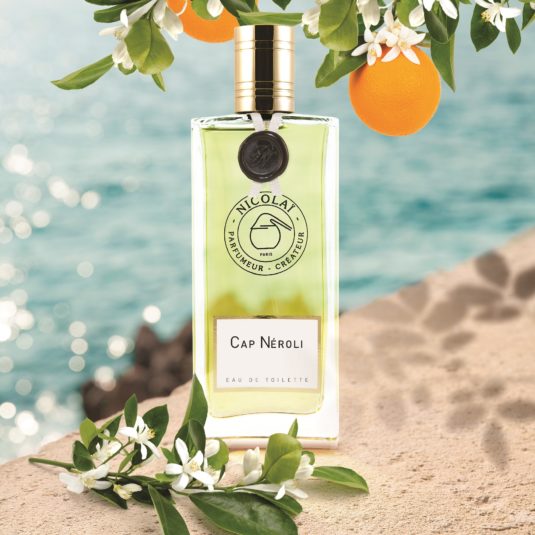 "NICOLAÏ Cap Néroli Eau de Toilette is a three-act olfactive performance in a natural setting, like an open-air theatre perched on a hill overlooking the Mediterranean. The overture is a ballet of citrus enhanced with rosemary and mint, while a prelude of bitter-orange petitgrain essence heralds the arrival on stage of the majestic Neroli flower. Small in stature but powerful in scent, this radiant bloom is accompanied by a bouquet of jasmine, ylang and eau de Brouts which come together in a delicately-paced choreography. Oakmoss, plus a hint of musk and amber, provide a finale like a bottle cast into the sea with an intoxicating message inside."
Notes: Petit-grain, Bigarade, Orange, Mandarin, Rosemary, Mint, Neroli, Ylang-ylang,Jasmine, Orange flower, oakmoss and musk.
NICOLAÏ Cap Néroli is available in three sizes
Spray 30 ml for 44 €/Spray 100 ml for 125 €/Refill 250 ml for 250 €
NICOLAÏ Cap Néroli is now available in all NICOLAI boutiques, online (www.pnicolai.com) and will be sold at select stockists worldwide.
Note : In my interview with Patricia de Nicolaï she wrote The Osmothèque has the objective to be the 'mémoire' of great perfumes and organizes several conferences on the subject and holds the world's largest scent archive with more than 3,000 perfumes from the past to present.
Via NICOLAÏ and my own synopsis
-Michelyn Camen, Editor-in-Chief