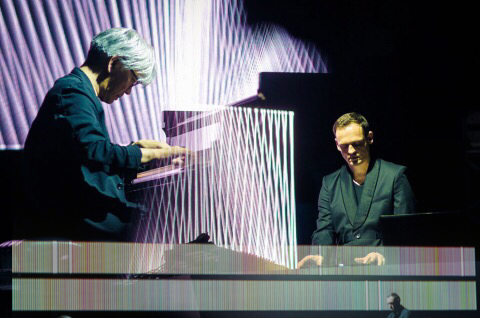 Ryuichi Sakamoto and Alva Noto (digitalized MC)
The weekend is almost here so put a record on, dim the lights, and relax. My music of choice for this weekend is Vrioon, an amazing 2002 collaboration between Ryuichi Sakamoto and German musician Alva Noto which I believe is among the best experimental electronic music. As I listen to Vrioon I spray my wrists with Efflor_esce, my favorite fragrance from the new Nomenclature collection created by Karl Bradl (founder of Aedes de Venustas in 1995) and Carlos Quintero (fashion and interior designer). Notes float in the air, music and molecules in an ever-changing hologram where harmony plays in a reverted paradigm. Synthetic smoothness allows the magic facets of the naturals to emerge with precise dynamics out of the master fingers in praise of beauty out of the lab.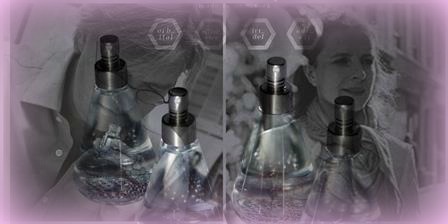 Frank Voelkl and Patricia Choux of Firmenich for Nomenclature Perfumes Digitalized Michelyn
Post-molecular perfumery with its sleek elegance uses the best synthetics available on the market highlighted by reflections of nature. This is the concept behind Nomenclature debuting with four eau de parfum: iri_del (iris aldehyde) and orb_ital (orbitone) created by Patricia Choux of Mane together with efflor_esce (paradisone) and addr_ett (helvetolide) created by Frank Voelkl which are composed by aromachemicals from Firmenich. Like Ryuichi and Alva both perfumers are composing more than fragrance, but introducing a different structure and beauty to render the next generation perfumery.
According to Sr Perfumer Frank Voelkl: "The challenge was to showcase a molecule with a singular note and dress it up in a way that adds sufficient complexity.To make it an enjoyable and well performing fragrance without taking away the purity and beauty of it".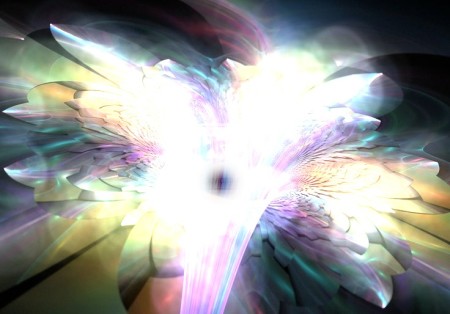 Fractal Flower by Geannunziataaustin
Efflor_esce is my favorite in the line. Verging more on the jasmine milkness than the orange blossom crispness prominent in its 1962 forerunner hedione, the floral cybercloud of Efflor_esce is empowered by the amazing silkiness of paradisone, a captive "haute –couture" molecule discovered at Firmenich in 1996 . Many years have past since 1966 when Edmond Roudnitska's masterpiece, Eau Sauvage put Hedione on the scent map, but if with hedione perfumes started to dance and diffuse, with Paradisone (which had thousand times the diffusiveness of hedione) perfumes literally vibrate and radiate. So like the chord of Mr Sakamoto high pitches resound with the electronic minimalism of Mr Noto spreading their unreal aura; touches of mandarin and bergamot brighten with a citric register the opening of the perfume. The effect greatly emphasizes the bright side of the jasmine-derived synthetic to the point it conveys a citrus jasmine cologne in the lines of the latest Hermès Le Jardin de Monsieur Li but it goes far beyond it, a bright fractal flower.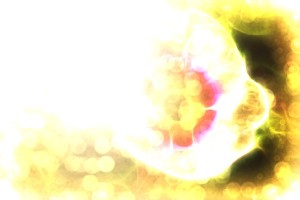 White Fractal Flower by Michelyn
The heart and base of Efflor_esce reveals the warmer notes of chinese osmanthus giving depth and adding an apricot-tinged leathery fruitiness like the substantive central notes added by the piano to build a parallel layer sometimes dissonant, sometimes in harmony. The final touch is provided by tuberose absolute subtly pushing the sensual white floral facets of Paradisone. Its shameless beauty obsessively pulsates like Alva Noto bass line, which always sound to me both hypnotic and aloof.
Efflor_esce has good longevity and you can get glowing whiffs of it on your skin for a good seven hours.
The review is based on samples provided by Nomenclature's Italian distributor
–Contributor Ermano Picco and Editor of Le Gardenia nell' Occhiello
Art Direction: Michelyn Camen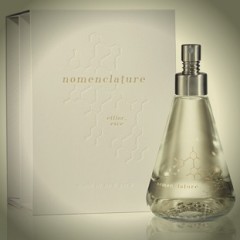 Thanks to Karl Bradl and Carlos Quintero we have a draw for our US, Canada and EU registered readers (you need to do this folks), we have your choice of 3.4 oz Efflor_esce or a sampler kit of all four including efflor_esce, iri_del, ard_drett and orbi_ital. To be eligible, please leave a comment with what appeals to you about Ermano's review, what you think of generation next synthetics, where you live and your choice of prize. Draw closes November 22, 2015
We announce the winners only on site and on our Facebook page, so Like Cafleurebon and use our RSS option…or your dream prize will be just spilled perfume