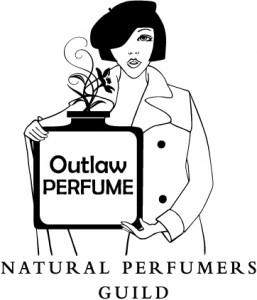 Fortunate we!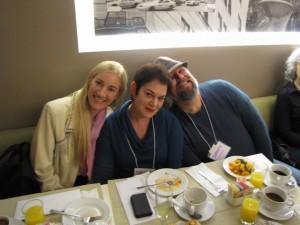 The offerings of our participating natural perfumers are simply stunning.
So much talent among so many…
I'm grateful to experience their work and share my observations with you.
These perfumes are truly delicious and unique.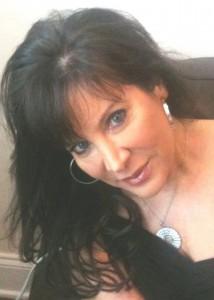 Michelyn 's objective was to be utterly fair, and shuffle the cards-
So that we co-editors had the opportunity to sample completely different perfumers than we did on the Mystery of Musk Project.
It gives us new perspective – and I'm all for that.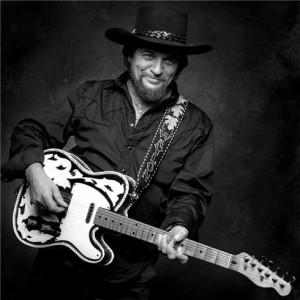 http://www.youtube.com/watch?v=0_5FOVsex80
They say that "ladies love outlaws like babies love stray dogs".
Also, that "outlaws touch ladies…anywhere they WANT to "…
I'll second that.
By now, you folks have figured out that the Outlaw context herein refers to both the demonized or unsanctioned naturals, and those who utilize them.
The pleasures I was afforded came to me via Anya Mc Coy, Charna Ethier, and Jane Cate.
Their aim was to create something exquisite, utilizing as many verboten substances as pleased their fey whims.
[I will italicize The Forbidden for you ]
Anya's Garden: Light and Amberess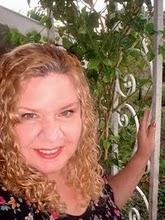 Anya is the Queen here.
And, as anyone who encounters her may suspect-
More is more.
Even if she IS a Libra, folks- she couldn't do just one.
So our lady created two very different fragrances for our delectation; one with a vibrant , citrusy eau-de-cologne feel [inspired by the aglaia blossom], and the other, a sultry amber caress.
Light
Ripe and juicily overflowing with citrus abundance, Light shimmers with Sicilian cedrat [etrog, anyone ?], Israeli yellow grapefruit, juniper on top.
The heart is a Chinese aglaia flower, emboldened by French genet [aka broom– on the Outlaw list !] and an ambergris sourced from North Carolina.
The frankincense resinoid [edible] and Hojari frankincense oil which anchor this composition are perfectly acceptable 😉
I can't find anything evil in this optimistic potion…
But you're welcome to try it and see what you think.
Amberess
Unabashedly voluptuous Amberess is a richly resinous oriental, with no top.
[Don't you just love a topless beauty ?]
Much of this fragrance is sourced from Africa, notes our Anya.
We are treated to a plush Princesse de Nassau Zambian musk rose otto and musk rose absolute.
Madagascan ylang-ylang and South African rose geranium only augment its luscious nature.
The base is classically caloric: Turkish styrax, Himalayan amber oil, Indonesian patchouli fuse with Greek labdanum, Madagascan vanilla.
Alas for the IFRA- Peruvian tonka, Salvadorean balsam tolu, Balsam of Peru,
and
Chinese benzoin co-conspire to balance and add suavity to this taboo perfume.
For shame, Anya!
Charna Ethier: Providence Perfume Company's Gypsy
I'm enchanted by Charna's particular inspiration: Madeline and the Gypsies by
Ludwig Bemelmans.
[Apparently, Charna has often read this book to her children- something we both share]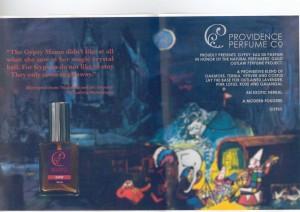 A "sweet amber fougère" is a lovely way to express your composition, Charna.
And so much more.
Charna wanted the pink lotus to 'sing', using herbs and coumarin-rich materials to accompany it.
And that she did; Gypsy 's top notes do just that:
Galangal, lavender, lemon petitgrain, and cardamom.
The heart has such lovely pink lotus absolute, escorted gallantly by Bulgarian lavender and green violet leaf.
Her sumptuous base spares no cost:
Tonka, oakmoss, vetiver, patchouli, costus, and vanilla.
Gypsy was a real revelation to me.
I seriously think I'm going to need a bottle.
[The name doesn't hurt any, either]
Jane Cate: A Wing & A Prayer Perfumes' Notoriety
I've never met Jane, but I have no doubts that she is my kind of gal.
Her choice of appellation caught my eye immediately.
Jane told us that her muses were three free-thinking ladies of great wit, charm, and style who lived beyond the pale in their time.
Simply scandalous women: Etta Place [aka Mrs. Sundance Kid], Lily Langtry
[waggish mistress of Edward VII, and a 19th C. actress], and Isadora Duncan
[iconoclastic dancer and advocate of free love].
Jane's desire was to create a "fern like fragrance infused with a floral…
An outdoor scent, ladylike, but with an edge".
Jane 'went for broke'.
Every ingredient is forbidden.
Bad Jane 😉 !
Bergamot and rosewood sing in the upper register; rose, wild rose, lavender, violet leaf, carnation and geranium create a seamless, slightly smoky graceful floral heart.
Oakmoss and amber feel blissful in the base.
Jane has succeeded in creating something novel and rapturous at the same time; I'm so delighted with my first introduction to her work.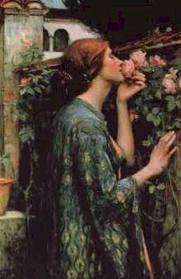 Brava, Jane!
Thank you, dear folks all-
For giving us the opportunity to enjoy the aromatic machinations of your fertile creative minds!
If the IFRA has its way, so many beloved and essential substances will be lost to our olfactory palette.
What a travesty, and a tragedy.
Photo Credits:
Outlaw Perfume Image : courtesy of Anya Mc Coy
Jane Russell's The Outlaw Movie Poster: comicrelated.com
Dead Jesse James : wilsonsalmanac.com
Naughty Three at BG Breakfast : courtesy of The Jazzman
Lovely MC : courtesy of Facebook
Waylon Jennings : eastvillageradio.com
Anya with jasmine, aglaia odorata, and Princesse de Nassau images:
anyasgarden.blogspot.com
Charna at work : greenenvyeco.blogspot.com
Gypsy Perfume image: courtesy of Charna
Wing and a Prayer : cafleurebon.com
Etta Place : ettathenovel.com
Lily Langtry : vandaprints.com
Isadora Duncan: meaus.com
Smelling the Roses: cafepress.com
–Ida Meister, Senior Editor