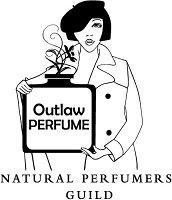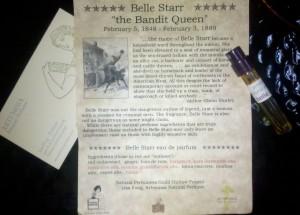 Perhaps my favorite floral note in perfumery is jasmine. I love jasmine in all of her dirty indolic glory just after she has rolled out of bed in the morning and I love jasmine once she's had a shower and cleaned herself up. It is why when I read of IFRA's restriction on jasmine absolute I mourned the loss of the pre-shower jasmine as that unrepentant intense quality would be removed from most perfumers' arsenal. There are certainly ways to re-create it but there really is nothing like the true natural source which usually contains subtle nuances unable to be replicated in a synthetic equivalent.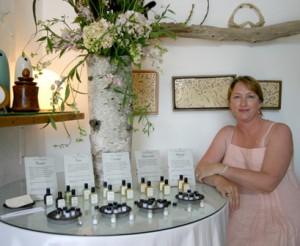 Lisa Fong of Artemisia Perfumes wanted to start with Jasmine Grandiflorum absolute as her "outlaw" ingredient. I asked her via e-mail to give me a little insight into where she went from there and here is her response:
"I decided to center my fragrance on Jasmine Grandiflorum, one of the most important ingredients in natural perfumery. It is supposed to cause skin irritation, but only for a small percentage of people with chemically sensitive skin.
I spent most of my time on the base. I was influenced by the late summer air and the smell of my fig tree, which was producing fruit at that time. The base notes I used are tonka, cepes and rooibos. Rooibos absolute has a beautiful sweet, fruity fragrance. It reminds me of raisins. Tonka is a vanilla/coumarin scent. I dislike too much sweetness so I added cepes to bring it down to earth.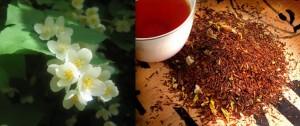 The middle was composed of my best jasmine grandiflorum absolute and broom absolute. It was only after finishing the fragrance that I realized the broom was making the jasmine too stinky. Jasmine has a certain amount of stinkiness, which is one of its joys. But the broom was pushing that smell into the zone of unpleasantness. So I looked again at my list of "outlaw" ingredients and noticed karo-karounde absolute, of which I have a small bottle. It seemed to work with the other ingredients so I remade the fragrance and added a healthy portion of karo-karounde."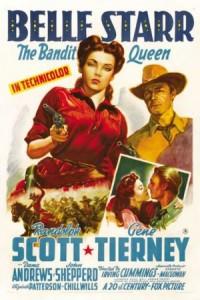 Ms. Fong chose to name her fragrance Belle Starr after the notorious "Bandit Queen". Our popular view of Belle Starr is heavily influenced by the account written by dime novel author Richard K. Fox in 1889 which was subtitled "The Female Jesse James". The historical view paints a more pedestrian picture of The Bandit Queen. Belle Starr was really the den mother of a gang of outlaws and co-ordinated their criminal efforts; but there is no historical record of her ever having participated in any robbery or shot anybody. This really makes her a quite perfect model for the fragrance Belle Starr that Ms. Fong has composed. The jasmine carries with it the dirty reputation but the rooibos reflects the more innocent woman who liked to hang out with outlaws.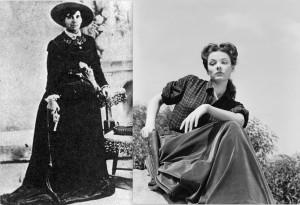 Ms. Fong opens with a traditional top as bergamot carries us into the outlaw's lair where we meet Belle Starr's jasmine quality. As Ms. Fong recounted above she had to use karo-karounde to attenuate the indolic nature of jasmine and while the karo-karounde may have made it less "stinky" than the original broom it has more than enough of the dirtiness, I cherish, in place to make me happy. This is a great intensely complex jasmine that I think can only be achieved by using the natural absolutes and for those who love their jasmine on the "stinky" side I think you will find the heart of Belle Starr to be your cup of tea. Speaking of tea that is where Belle Starr heads next as she sheds her outlaw reputation and with the slightly woody and more fruity rooibos added Belle Starr is allowed to be the woman she is instead of the Bandit Queen she isn't. The rooibos is an inspired choice by Ms. Fong as it takes Belle Starr and turns it distinctly fruity and more feminine. Ms. Fong's skill in using tonka and cepes to balance the rooibos makes the end of Belle Starr as memorable as the inspiration.
Belle Starr has average longevity and average sillage.
Belle Starr the person was a mixture of gritty legend and more polished reality. Belle Starr the fragrance reflects that duality in depiction of her namesake from the gritty "outlaw" jasmine to the polished "legal" rooibos Belle Starr shows off both faces in memorable fashion.
Disclosure: This review was based on a sample provided by Artemisia Perfumes as part of The Natural Perfumers Guild Outlaw Perfumes project.
Artemisia Natural Perfumes Website
-Mark Behnke, Managing Editor