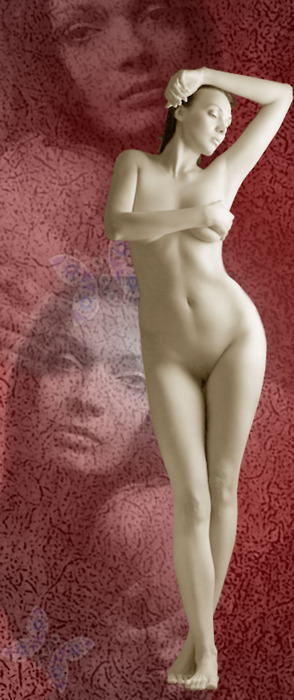 Pretty…as an adverb,( i.e., 'pretty tired', 'pretty good') it has become a throat clearing word similar to' ummm' or 'you know'. As an adjective, it has lost its descriptive charm. Pretty is one of those words that is a contradiction. I recently read a review of a new fragrance that gave the impression that 'pretty' was an unflattering word. In this critique, I was left with the sense that since this fragrance didn't smell like the sweaty underarms of a street vendor in a Moroccan souk, it therefore hadn't been blessed by the divine noses of the perfume gods. A pithy blogger wrote this about a new niche release (she personally thought was pretty), "If you only like your XXXXX covered in asphalt or napalm, you will be disappointed."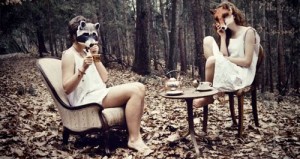 There's a stigma attached to being labeled a 'pretty' woman; you grit your teeth when you see someone's eyebrows raise as soon as they learn you just might be intelligent. Even then it's just not enough. One must cultivate a mask, or have a soupcon of something more out of the ordinary; perhaps you must appear in a state of dishabille or speak with a foreign accent.

In many urban cities, it is a great compliment for a person, place or thing to be known as — 'jolie-laide', the French adjective for the fine line between beauty and ugliness. Think of the model Irina Lazaraneau rather than Shalom Harlow
Al
l f

our paintings are considered great masterpieces of Modern Art. Is one more inventive because it *isn't* thought to be pretty?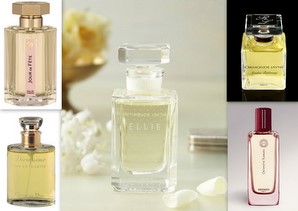 Left top:L'Artisan Parfumeur Jour de Fete, Ellie D, Ormonde Jayne Frangipani; left bottom: Diorisssimo 1960, Hermessence Osmanthe Yunnan
So now to perfume… pretty fragrances are timeless… they transcend trends.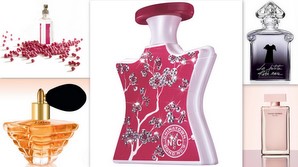 Left top: 100% love, Bond no. 9 Chinatown, Guerlain Le petit Robe Noir; Bottom left: LancomeTresor and Narcisco Rodriguez for Her
As
any perfumista knows, more than a few of these fragrances received overwhelming critical acclaim and never once were labeled pretty in their reviews; they were lauded as masterpieces, spectacular, and brilliantly constructed.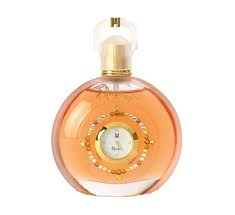 Jasmin Vanille M.Micallef
P
retty R

edemption…(even if the jus is pink).
–Michelyn Camen, Editor- in- Chief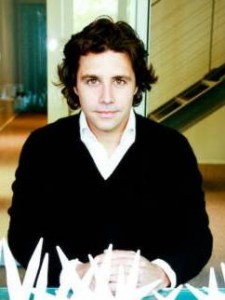 I put this piece together when the muse bit me ( two hours ago) and emailed some friends who create some of my favorite 'pretty" perfumes and home fragrances. Ironically, Charna Ethier, Aurelien Guichard (above) for Robert Piguet, Tony and Meredith Wagner Perez, Jane Hendler and Ineke Ruehland make my case.
The draw is open for five winners/commentors and is random;name your favorite "pretty" perfume that makes you feel fabulous,(pretty is not vapid; it can b sensous or you missed the point of the op ed) but if there is a specific prize make your case. Only the below are for draw. Your vote counts 2x if you name a favorite from one of our sponsors. Draw closes November 29, 2011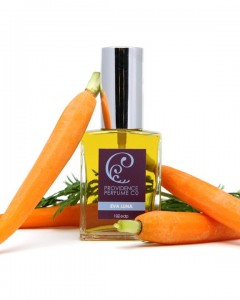 1.oz (botanical) Providence Perfume Co. Eva Luna-mimosa, carrotte, tuberose and a resinous drydown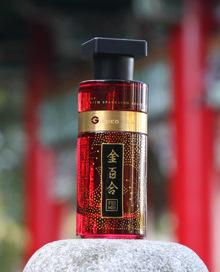 (75ml)Ineke Perfumes Gilded Lily: Mark Behnke review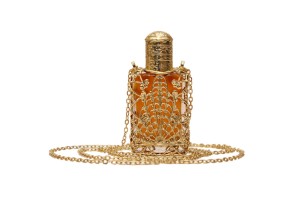 Ajne Rare and Precious Nectar necklace in gold (fan Ashlee Simpson) a petite handcrafted filagreed deco flacon, with a leaf motif, ( a design newly created for the launch of Nectar) filled with .125 oz of Nectar pure perfume extrait and suspended on a 36" delicate chain…botanical ripe apricot, a hint of Tasmanian boronia, French oak moss, and vanilla from Madagascar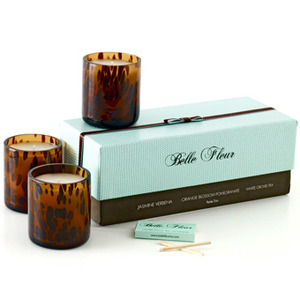 BellefleurNY petit trio of Classic floral candles white orchid tea, orange blossom & pomagrante, jasmine verbena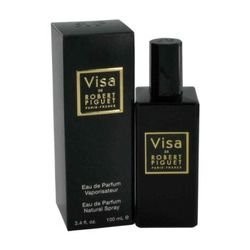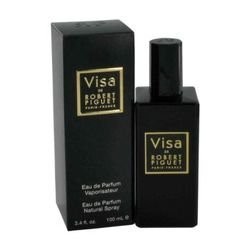 Parfums Robert Piguet VISA by Aurelien Guichard 3.4 oz : white vineyard peach, pear, bergamot, ylang, rose and orange flower mingled with rich patchouli, sandalwood, vetiver, vanilla beans and a gourmand leathery accord.
Editor's Note: it is said that Amber Valletta, whose bone structure is used in myheritage.com was shown to men and women all over the world and she was universally thought of as beautiful.
We announce the winners only on site and on our Facebook page, so Like Cafleurebon and use our RSS option…or your dream prize will be just spilt perfume