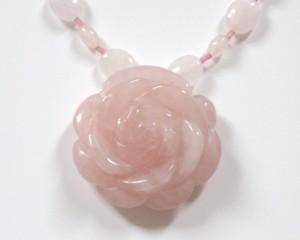 Pink Quartz is the sixth of the Bijoux de Pierres Poemes by Olivier Durbano. The "stone poems" have all been named after gem stones. The previous five entries have all also been decidedly resinous and woody with Black Tourmaline being my favorite of these. Pink Quartz is the first of the series to be decidedly floral although there is the characteristic olibanum that has so far found its way into every fragrance. The floral core of Pink Quartz is particularly apt because the other name for Pink Quartz is Rose Quartz and the heart of Pink Quartz the fragrance is a spicy rose.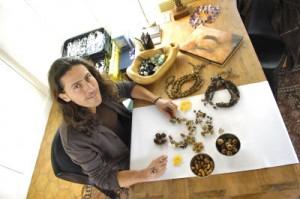 Until Pink Quartz it seemed like all of these Bijoux would tilt towards explorations of different variations of resins. Pink Quartz almost abandons that architecture completely. Pink Quartz is a rose enhanced by spice and supported by a bed of amber. It makes Pink Quartz the most different member of the series of M. Durbano's fragrances to date.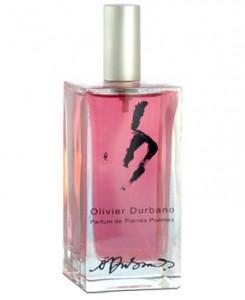 M. Durbano's spicy diptych at the beginning is ginger and saffron. The ginger adds a zesty energy which is turned exotic by the presence of the saffron. From out of the spicy opening the rose blooms fully fragrant. The rose accord M. Durbano uses is the spicy rose and it is an appropriate companion. There is a familiarity to this spicy rose as it reminds me of other saffron rose combinations like L'Artisan Voleur de Roses or Czech & Speake Dark Rose. It is M. Durbano's signature olibanum accord which comes next in Pink Quartz and that begins the differentiation between Pink Quartz and the other saffron rose fragrances out there. As the olibanum adds the familiar resin it sets up Pink Quartz to return to the spice themes present from the earlier stages. Amber arrives to take over and it is joined by patchouli and musk. This grouping allows Pink Quartz to come full circle and return to where it began.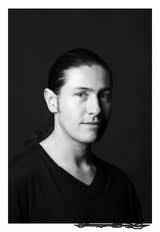 Pink Quartz has excellent longevity and average sillage.
I am glad to see M. Durbano branching out as he composes new "stone poems". There is a slight familiarity to this fragrance but there is enough difference to make it worthwhile for those who appreciate a saffron rose fragrance to give it a try. It is also worth trying if you've been a fan of the previous Olivier Durbano fragrances as it feels like part of the family but the part which likes to stand apart.
Disclosure: This review was based on samples provided by Luckyscent.
–Mark Behnke, Managing Editor