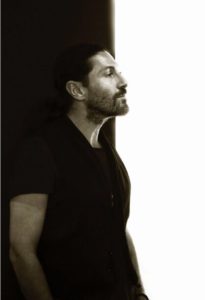 Olivier Durbano 2017
Olivier Durbano is a modern renaissance man: classically trained architect, jeweler, artist, perfumer, designer, alchemist, and humanist. His perfumes, all made by hand in Grasse, find harmonies in the natural word and the spiritual and reflect the materials that inspire them: the crystalline light of cut gemstones; the weighty opacity of polished rock; the interwoven smells of forest, flora and earth. Durbano's perfumes invoke color and emotion and, while they display restraint and balance, they are personal rather than classical; creations of light, nature and the human soul.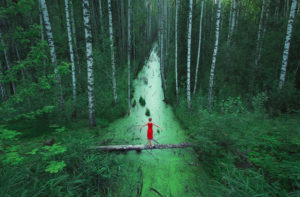 Photo by Ivan Letohin
I have written in the past about my love for Rock Crystal, which I consider one of the most beautiful and unusual incense perfumes out there: herbal, woodsy, ancient – akin to happening upon a jungle temple where censers are still burning after thousands of years. But Rock Crystal is no outlier: Durbano's other creations, while perhaps less well-known than Rock Crystal and Black Tourmaline, deserve their own spotlight. Here are three you should absolutely know about.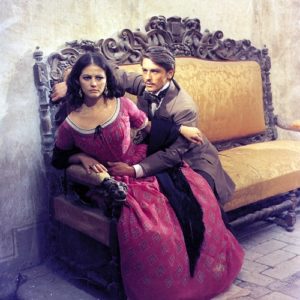 Claudia Cardinale and Alain Delon Il Gattopardo 1963-The legendary actress Claudia Cardinale recently bought Amethyst at Olivier's boutique in Grasse.
Amethyst (2006): The successor to 2005's Rock Crystal, Amethyst is a rococo bouquet of fruit and flowers twined about with incense. It opens with the sugar-wine juiciness of crushed red grape and contrasting bitter sparkle of bergamot. Indistinct floral and fruit notes float in together before becoming recognizable: powdery orris, a drop of raspberry, a fluttery breeze of jasmine. Then, a fleeting bite of pepper cuts the sweetness as woody incense – a Durbano trademark – circles up from an increasingly ambery base.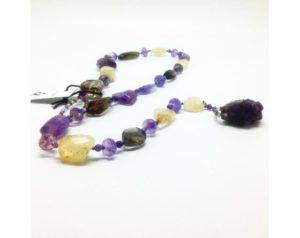 Olivier Durbano's handmade necklace, amethyst, citrine and smoky quartz
Watercolour incense and blond woods dominate the second half of Amethyst. The grapey-floral opening recedes gracefully, as the woods and incense come forward. The incense here is without smokiness, airy as cool spring mist. And, despite its lush fruit and flowers, and the often dense notes of palisander and amber, Amethyst retains a fluffy lightness. If you ever thought incense was not for warm weather, Amethyst is for you. Notes: bergamot, pepper, grape, raspberry, incense, palisander wood, jasmin, orris, vegetable amber, sandalwood, musk, vanilla.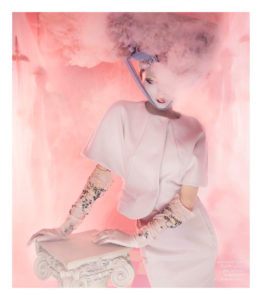 Dream Spell fashion editorial, photo by Amber Gray for The Magazine, Nov 2013©
Pink Quartz (2010): Yes, there are many lovely rose-centric fragrances around, and plenty that smoulder with incense. But few that feel both meditative and sultry. Pink Quartz is a dewy bud that slowly unfolds like the petals of rose centifolia opening on a drowsy warm day.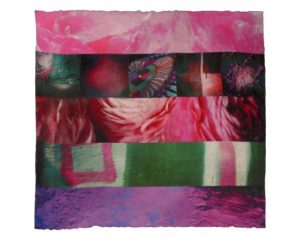 Olivier Durbano Pink Quartz Silk Shawl
The opening is that heartbreaking waft of May rose you catch just when the breeze is right: luminous, puffy fuschia silk. As that rose note expands, a barely perceptible tendril of incense begins to tickle, gradually embracing the petals. As time passes, this rose turns Eastward, deepening with spicy aspects of saffron and ginger. The bouquet thickens with resin and the caramel note of fully open rose takes over.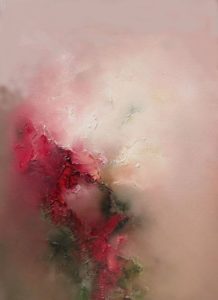 Painting by Taraneh Ebrahimi©
Wearing Pink Quartz is like smelling a rose blossoming from bud to blown, while incense drifts from a nearby temple. Notes: Bergamot, pink grapefruit, Somalia oliban, saffron, ginger, palma rosa, Damascus rose, Indian rosewood, Indian absolute rose, grey amber, patchouli, myrrh, benzoin, white musk.
Plate from Culpeper's Compleat Herbal, 1652
Chrysolithe (2015): Herbaceous Chrysolithe must have travelled from a Jacobean apothecarist's recipe to Durbano's studio: it simply does not feel of this time, and I half expect to find it among the pages of Culpeper's Herbal.Named for one of my favorite gemstones, the peridot, Chrysolithe is a verdigris chypre with an ancient past – vervain, hyssop, sage and rosemary dance a galliard around new world spices and cedar.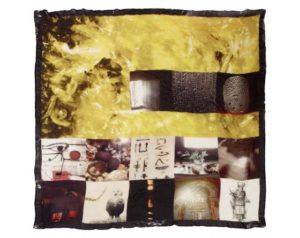 Olivier Durbano Chrysolithe Silk Shawl
As Chrysolithe opens, vervain (verbena) and sage rise quickly to the surface: savory, medicinal, yellow-green. Gradually, spices – particularly gingers – and ambergris push past the green plant notes of the opening, and Chrysolithe becomes deeper, spicier, its shades of green shifting from chartreuse to hunter. In the middle stage, a lactonic note whose provenance eludes me emerges, imbuing the ginger and pepper and touch of cinnamon with a buttery richness that makes me think of ginger shortbread. Cedar creeps up, adding an arboreal element, and the notes then spread out like wings, rich florals and forest held in perfect balance with each other.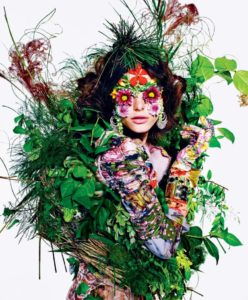 Photo by Richard Burbridge©
Chrysolithe is herbal, woody, rich and floral all at once, and is perhaps my favourite Durbano perfume after Rock Crystal. Notes: Hyssop, cumin, vervain, cinnamon, black pepper, ginger, sage essence, rosemary, jasmine, cedar wood, vetiver, sage absolute, ambergris, musk.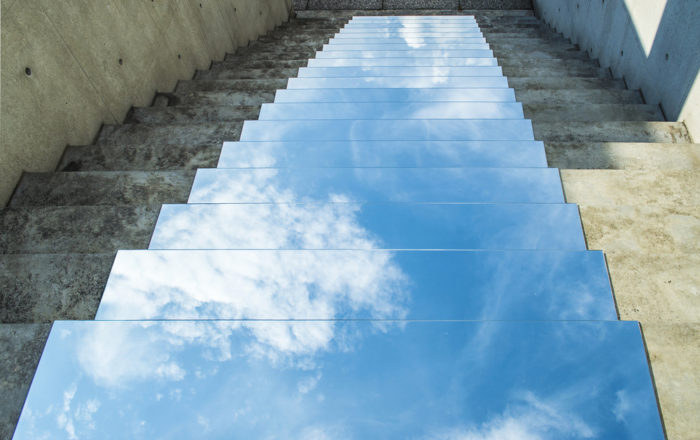 Heaven on Earth art installation by Shirin Abedinirad©
With their luminous joining of earthly and airy aromas, Olivier Durbano's perfumes speak of both the present and eternity. They are meditations on nature, humanity and all that is greater than ourselves.
Disclosure: I received my samples from Olivier Durbano, opinions my own
–Lauryn Beer, Senior Editor
Co-Art Direction: Lauryn Beer and Michelyn Camen, Editor-in-Chief

Thanks to the generosity of Olivier Durbano, we have one 15 ml bottle of Amethyst, Pink Quartz or Chrysolithe for 1 registered reader worldwide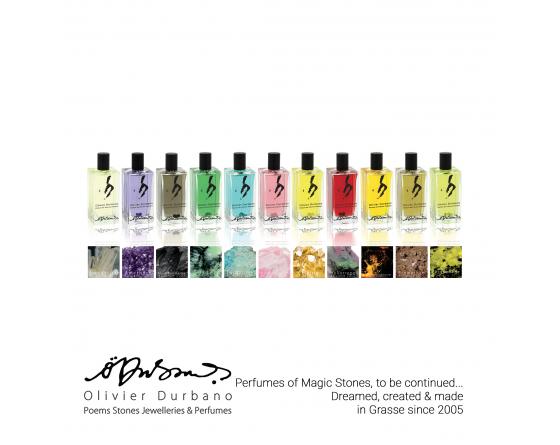 or his discovery set of 12 x 2.5 ml worldwide
To be eligible please leave a comment with what appeals to you about Amethyst, Pink Quartz and Chrysolithe based on Lauryn's review, where you live, which you would choose should you win and if you have a favourite Olivier Durbano perfume. Draw closes 9/11//2017.
Editor's Note: Olivier will debut his 13th fragrance Labrodorite at Pitti Fragranze September 8-11, 2017. We were honored to break this exciting news,
We announce the winners only on site and on our Facebook page, so Like Cafleurebon and use our RSS FEED … or your dream prize will be just spilled perfume