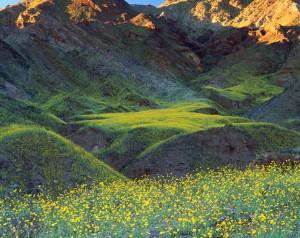 Odin New York City the Soho men's clothing store entered the fragrance arena earlier this year with three fragrances; 01 Nomad, 02 Owari, and 03 Century. Once any perfume label starts numbering things you know there will be another and just six months after the debut of the original three, number four has arrived. 04 Petrana is the latest and it is named after a version of black iris that blooms in the Jordanian desert. I have never had the pleasure of visiting the desert in the Middle East but I have spent some time in the deserts of the American Southwest. One of my favorite times of year in that region is when the desert is in bloom. In the Southwest, that time of year is usually late April through May. It is special because it takes what is usually so austere during the rest of the year and turns it into a riot of color as different varieties of wildflowers bloom all at once. As you look out upon a desert full of color rarely seen you realize that even in the most challenging of circumstances beauty is apparent. These flowers carry a scent but it is slight and the low-humidity keeps the bouquet minimal. I would imagine looking over a Jordanian landscape covered in deep purple iris would also capture my imagination and 04 Petrana was something I was looking forward to trying.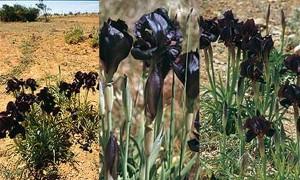 The perfumer for 04 Petrana is Jean-Claude Delville and this is, from what I can determine, his first true niche fragrance composition. He is known for the fragrances he has made for other designer labels like Banana Republic, Marc Jacobs, Liz Claiborne, and Victoria's Secret to name a few. While I have enjoyed sniffing these fragrances none of them prepared me for the ability he would show in 04 Petrana. It again makes apparent that when a perfumer can work with higher quality materials he can create with less restrictions and work more easily to achieve his vision. M. Delville's vision of a desert floor covered in iris is quite deftly realized in 04 Petrana.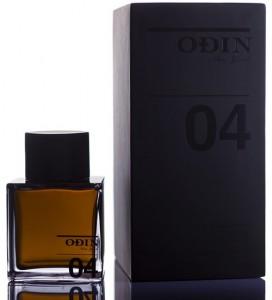 04 Petrana opens with a very un-desert feeling cassis. The full sweet berry character is the first note I encountered. It would persist until very late in the development. Using a sweet berry note as the one common thread throughout the development would seem unusual; especially in a fragrance with a brief based on a desert in bloom. In reality, it provides the necessary balance throughout and turns out to be an inspired choice by M. Delville. Joining the cassis in the opening are two notes more familiar to the desert spice trade as pepper and coriander join in. The pepper is contrast to the sweet of the cassis but it is the coriander which comes off more woody than I have experienced it in other fragrances. There is an almost arid feel to this coriander and it really opens up the top of 04 Petrana. The heart is the promised iris and it is matched with violet leaf and a dollop of heliotrope. That dollop of heliotrope, along with the cassis, provides a much needed counterbalance to the iris and violet which can be sharp. In the case of 04 Petrana it takes it to a place where the iris and violet feel like the flowers clinging to life for a short time in the desert milieu as they are making their presence known. This floral phase is the central moment of 04 Petrana and it lasts for an exceptionally long time. It is expertly balanced and the harder edges of the iris are softened by the other notes while the violet leaf adds a deep green character to the middle phase of development. The desert returns as a scirocco blows through 04 Petrana and vetiver and musk are borne on the breeze which closes out 04 Petrana.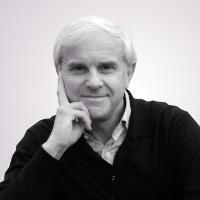 04 Petrana has outstanding longevity and above average sillage. 04 Petrana is one of those fragrances for which a lighter trigger finger will work for most.
04 Petrana surprised me with its beauty. While it is easily meant to be masculine this is a fragrance for anyone who loves iris. This would be a great recommendation for a man who likes Dior Homme, and the iris in there, looking to try a niche fragrance. 04 Petrana has the same iris present in Dior Homme but it never turns as powdery on my skin as that fragrance does. In many ways M. Delville has created a more complex version of Dior Homme with much more nuance, as only a niche fragrance can accomplish. 04 Petrana is both the best fragrance M. Delville and Odin have made to date.
Disclosure: This review was based on a sample purchased from Luckyscent.
Photo credits:
Death Valley In Bloom: (c) Frank Daniels Photography
Petrana Collage: Jordan Flora
-Mark Behnke, Managing Editor