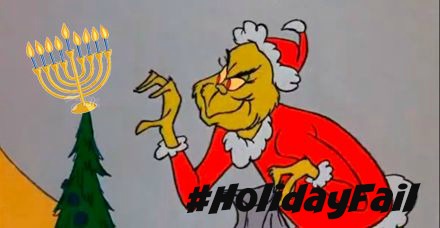 It's the most wonderful time of the year, mostly. This year many people worldwide will be celebrating "Chrismakkuh" as Christmas Eve and the first night of Hanukkah falls on December 24, a rarity and has only happened 4x in the past century (the last was in 2005). No matter how merry or joyous there is almost always something from our childhood or even recent past that goes wrong. #HolidayFail. To win this month's spilled perfume you will need to match each CaFleureBon Contributor and Editor with their #holidayfail:
Hernando Courtright, Contributor- Never had a holiday fail
Clayton Ilolahia, Guest Contributor – The whole family got food poisoning eating their mom's oysters Christmas Day
Sandi Lundberg, Associate Contributor- Drank too much and got locked out of the house
Sebastian Jara, Contributor- Told Santa he was a big fat liar
Ermano Picco, Contributor – Thought the Shamus (lead Chanukah candle) meant "shame on us"
Gail Gross, Sr. Contributor- Dropped the kid who played Baby Jesus in the Church play while putting him in the manger
Lauryn Beer, Editor – Couldn't find a Christmas tree so late in the season so hung ornaments on a palm tree which kept falling off
Tammy Schuster– Sr. Contributor- The dog ate the popcorn and cranberry tree garlands and knocked down the tree and smashed all the ornaments
Aaron Potterman, Contributor: A girl who was just a friend gave a present of massage oil and a tiny towel
Elise Pearlstine, Editor – Received a can of soup as a holiday gift
Einsof, Natural Perfume Editor- The kids were crying because "Santa" gave them presents but not a single gift came from Mom and Dad
Michelyn Camen, Editor in Chief- Sang Auld Lang Syne during a terrible winter storm with friends to no one as everyone else was indoors
For our #HolidayFail draw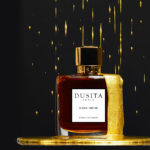 WORLDWIDE: 50 ml bottle of Parfums Dusita Oud Infini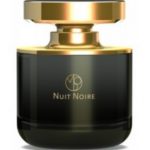 WORLDWIDE: 75 ml bottle of Mona di Orio Nuit Noire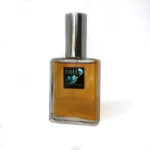 WORLDWIDE: 33 oz Essence Spray DSH Perfumes Twelfth Night Holiday 2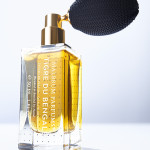 WORLDWIDE 50 ml of Malbrum Parfums Tigre du Bengale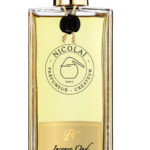 WORLDWIDE: Parfums de Nicolaï 30 ml bottle of Incense Oud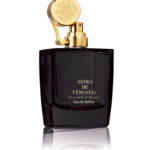 USA, EU and Canada Aedes de Venustus Grenadille d'Afrique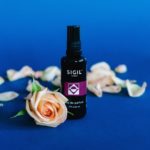 USA residents ONLY 50 ML Sigil Scent BLOOM All Natural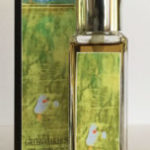 USA residents ONLY 30 ml Soivohle Green Oakmoss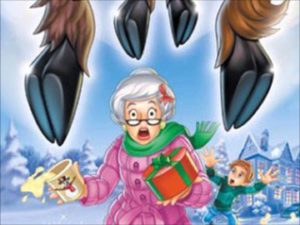 I HATE THIS SONG IT IS CREEPY
If a reader matches us correctly, they automatically win two prizes they asked for (country restrictions) and if no one guesses correctly, the draw is random. Don't complain if you don't get exactly what you want or you will have to listen "Grandma Got Run Over By a Reindeer through New Year's Day. Your entry must include the name of the editor or contributor, (i.e. Hernando Courtright #holidayfail is… to be eligible and of course you must be a Registered CaFleureBon reader and use your registered name. You can list as many as you want. Draw closes 12/24/2016
If you had a Holiday Fail we would love to know. For those who cannot be with family or friends this year..we are here 365 days a year!!!
We announce the winners on our site and on our Facebook page, so Like Cafleurebon and use our RSS option…or your dream prize will be just spilled perfume