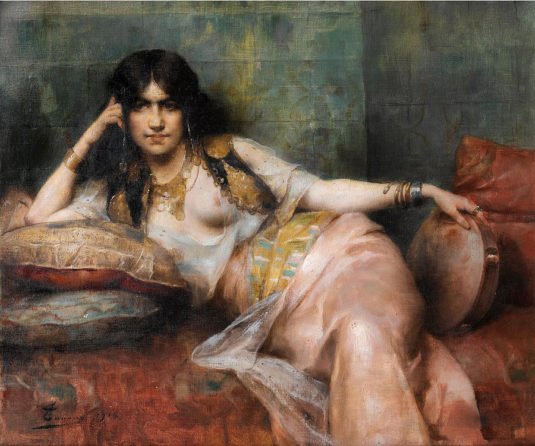 Odalisque With Tambourin by Henri Adrien Tanoux
I have a confession to make: I am not a patchouli person. Oh, I like it well enough when it is blended into other perfumes, where its parched soil aroma attenuates other, richer notes. Patchouli is a blend par excellence: it brings out the richness in tobacco, make incense smokier, and chocolate and coffee more gourmand. But when that loamy, dried leaf note takes the spotlight, it tends to leave me interested but unmoved. Until I came across Nishane Pachuli Kozha, the patchouli that changed patches for me forever. Nishane Pachuli Kozha is a unicorn: an earthy, luscious, bittersweet chocolate confection with rich dollops of honey and ylang. There's such a thing as a voluptuous patchouli? You betcha.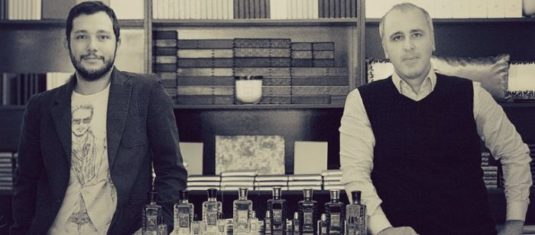 Nishane founders Mert Güzel and Murat Katran (photo Nishane)
Nishane, founded in Istanbul by Creative Directors Murat Katran and S. Mert Guzel in 2012 (making its debut at Esxcense 2015), doesn't get as much attention as I think it should. Their fragrances, all produced in extrait, have a unique point of view, and use high-quality ingredients. Nishane Patchuli Kozha is patchouli for those who aren't sure quite sure patch is their thing. The composition veers just this side of gourmand, but a judicious pinch of black pepper keeps it from overt sweetness.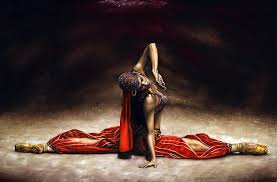 Arabian Coffee by Richard Young©
Unlike the earthy, dry leaf quality of many patchoulis, Kohza's patch is plumped up by sensual ylang-ylang and honey, which gives it a full-bodied quality one doesn't usually find in patchouli dominant fragrances. When it opens, that classic, autumnal smell of soil and falling tree leaves, curls into the air like smoke. But then, a sexy little ylang sneaks into the middle of that smoky earth, filling out the composition. Just behind it is a woody drift of incense. The fall forest and sensual ylang and incense snake around each other like the slow chords of the Arabian Coffee ballet in the Nutcracker: sensual, silky, a hint of sweaty flesh underneath the dry top notes.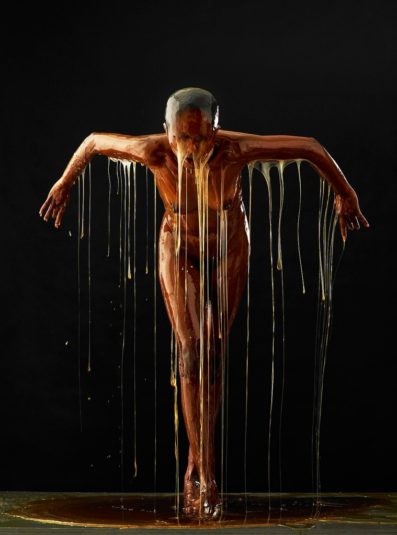 The Dancer, photo by Blake Little©
As Nishane Pachuli Kozha continues to expand, an animalic dark honey trickles in, joining the ylang like a waiting partner. The two notes work symbiotically with each other: the fleshy, banana quality of ylang is amplified and gourmandized by the honey; the honey's rich syrup is heightened and fattened by the ylang. The two notes meld beautifully with the parched leaf quality of the patch, which, along with a spike of black pepper, keeps all that gourmand toothsomeness in check.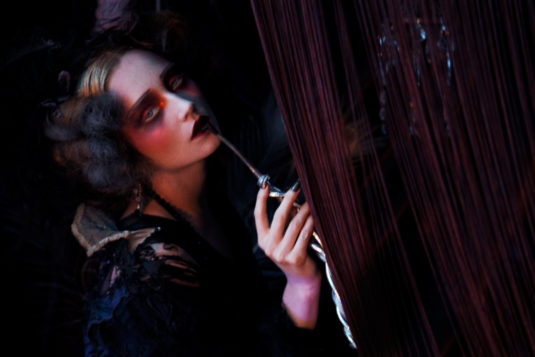 Photo by Jamie Nelson©
As it heads towards dry-down, Pachuli Kozha blanaces its luxurious gourmand notes and arid plant and loam facets harmoniously, creating a savory-sweet, dry-saturated juxtaposition that is as sultry as candlelight. If you thought patchouli was just for hippies and hookahs, Nishane Pachuli Kozha could have you singing Woodstock songs and puffing scented tobacco on a silk pillow. It's that good.
Notes: Hyacinth, ylang, armoise, chamomile, patchouli, black pepper, leather, honey, incense.
Disclaimer: Bottle of Pachuli Kozha generously provided by KVDAR Inc., distributors for Nishane. My opinions, as always, are my own.
– Lauryn Beer, Senior Editor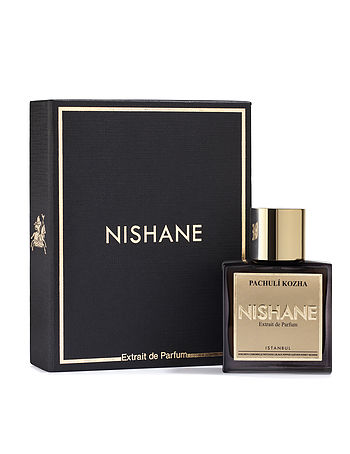 Nishane Pachuli Kozha
Thanks to the generosity of Nishane, we have a 50 ml bottle of Pachuli Kozha for 1 registered reader worldwide. To be eligible, please leave a comment saying what appeals to you about Nishane Pachuli Kozha based on Lauryn's review, where you live and if you have a favourite Nishane fragrance. Draw closes 4/8/2018.
Nishane will debut The Little Prince Collection at Esxence Stand No S42
Follow us on Instagram @cafleurebon @nishane_official