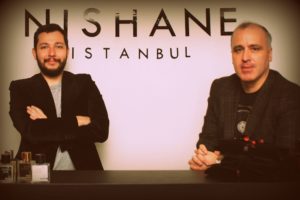 Mert Güzel and Murat Katran Nishane Istanbul 2015 photo: Michelyn at Esxence 2015
When Creative Directors Mert Güzel and Murat Katran of Nishane Istanbul launched their 16 "Extrait de Parfum Collection" during ESXENCE 2015, a brand was born. In fact, the first perfume House from Istanbul garnered critical acclaim world-wide. At Esxence 2016 two new perfumes were launched, both based on the poetry of Rumi: Fan Your Flames and A Hundred Silent Ways.
Shadow Puppetry
Nishane will debut Shadow Play at Esxence 2017 a new collection "inspired by the traditional shadow play (which is also known as shadow puppetry, an ancient form of storytelling and entertainment which uses flat articulated cut-out figures (shadow puppets) which are held between a source of light and a translucent screen or scrim. The cut-out shapes of the puppets sometimes include translucent color or other types of detailing. Various effects can be achieved by moving both the puppets and the light source. A talented puppeteer can make the figures appear to walk, dance, fight, nod and laugh. The creative directors Mert Güzel and Murat Katran dreamed of bringing the legend of Karagoz & Hacivat into the today's world. Under the inspiration of their playful characters, the perfume trilogy has been created together (their first fragrances as"co-noses" with perfumer Jorge Lee. Just like the theme of these shadow plays, NISHANE's objective was to emphasize the contrasting interaction of the people that we can see in every single culture".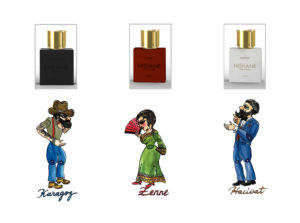 The names of the fragrances all extraits de parfums are KARAGOZ & HACIVAT & ZENNE: KARAGOZ (meaning "black eye" in Turkish), HACIVAT (shortened in time from "Hacı İvaz" meaning "İvaz the Pilgrim"), ZENNE (the common name of the generally beautiful and flirty women featuring in various plays) are the lead characters of the traditional Turkish shadow play, popularized during the Ottoman period and then spread to most nation states that comprised the Ottoman Empire and most prominently in Turkey and Greece.
HACIVAT "A tribute to elegance, competence, and love of art"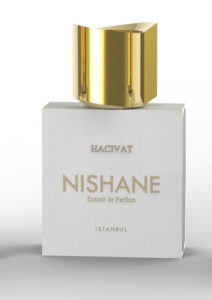 TOP NOTES: Bergamot, Pineapple, Grapefruit
MIDDLE NOTES: Jasmine, Patchouli, Cedarwood
BASE NOTES: Clearwood, Oakmoss, Dry Timberwood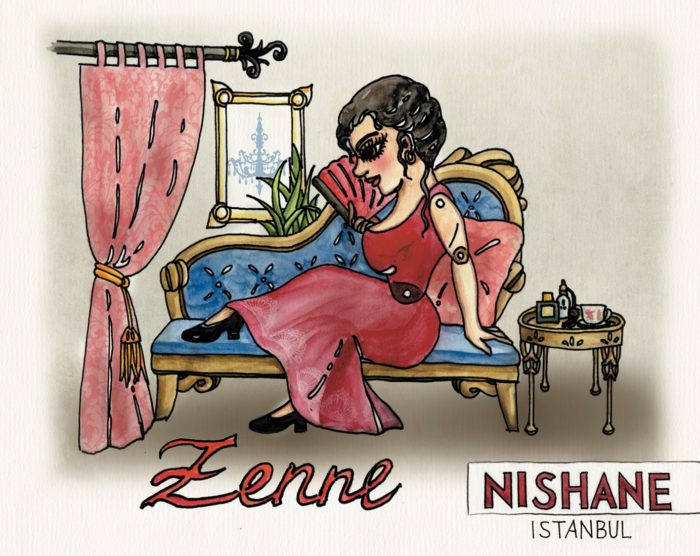 ZENNE "A tribute to beauty, self-confidence, and flirtation"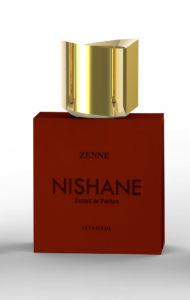 TOP NOTES: Grapefruit, Blackcurrant, Rhubarb
MIDDLE NOTES: Turkish Rose, Gardenia, Sandalwood
BASE NOTES Vanilla, Ambergris, Musk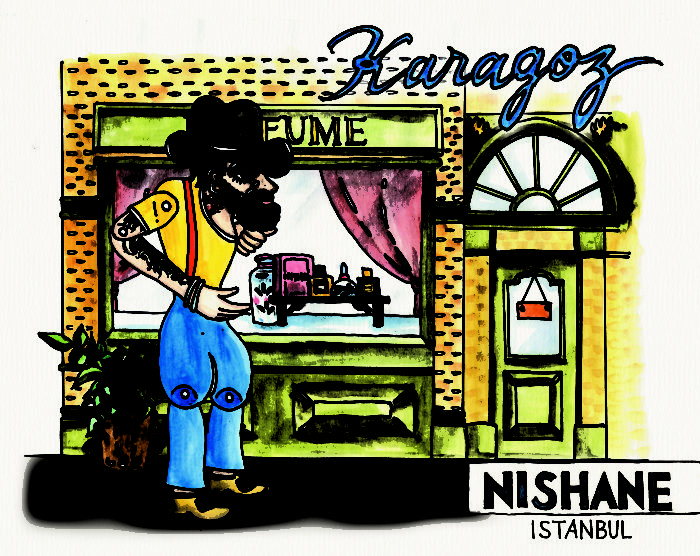 KARAGOZ "A tribute to wittiness, straightforwardness and sincerity"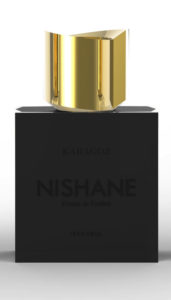 TOP NOTES: Pineapple, Black Grape, Bouquet Garnis
MIDDLE NOTES: Neroli, Jasmine, Patchouli
BASE NOTES:Vetiver, Agarwood and Amber
Via Nishane Istanbul
Michelyn Camen, Editor-in-Chief (The House's signature illustrations are by Yukiko Rees and are among my favorite fragrance depictions. Feeling very ZENNE and you?)