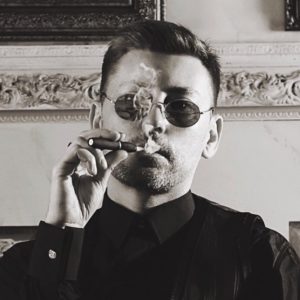 Nikolay Eremin of Nimerè Parfums via nimere_parfums_official on Instagram
St. Petersburg-based artisan perfumer Nikolay Eremin of Nimerè Parfums was kind enough to send me multiple perfume samples in late Spring 2017. Long story short, I was advised to permit them to sit for several weeks before I tested them so that they could settle after their long journey. I returned back home as Senior Editor for ÇaFleureBon concomitantly; I soon became engulfed in work and promised myself to get back to them. More the fool me.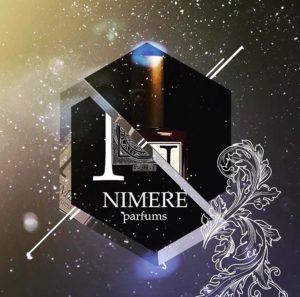 Nimerè Parfums via nimere_parfums_official on Instagram
Upon further scrutiny, I discovered the error of my ways. Nikolay of Nimerè Parfums has created a plethora of beautiful fragrances which represent every possible fragrance category. They possess a certain classicism and luxurious character which renders them timeless. His inspiration floods from legion tributaries: the Garden of Eden, Versailles and Madame de Pompadour, his native Russia, England, the Bohemian, travel. It doesn't stop there, either…I had a devil of a time choosing just one Nimerè Parfums perfume to explore. Enfin, I chose Nimerè Parfums Shades of Darkness for its extraordinary complexity and all the synaesthetic aspects it afforded. The fact that the last two ingredients he listed sent me into a whirlwind of activity only sweetened the pot (Mahakala??? Namgyal???). Catnip.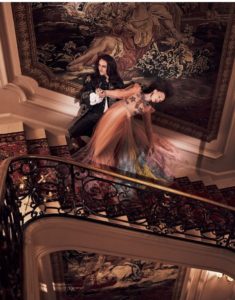 Vogue US Mikeal Janson featuring Annie Brewster and George Blagden ©
Nimerè Parfums Shades of Darkness heralds from Nimerè's Madame de Pompadour Collection which explores sensual intrigue within the court of Louis XV and the brilliant Jeanne Antoinette Poisson aka Madame de Pompadour – Louis' cherished official mistress and political advisor from 1745-1751 .Nikolay describes this fragrance as the distillation of a very persistent amour who will not take no for an answer; it is on this very night when the coy female in question will succumb to his desire. Versailles is the locus.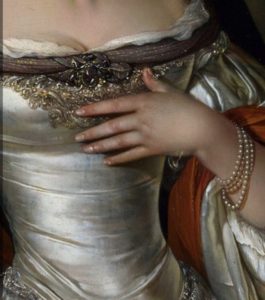 Eglon van den Neer detail 1699
While I felt the perfumer's intent and brook no argument whatsoever, I was transported to an earlier time via my habitual nonsense: cadence, melody, coloration. Nimerè Parfums Shades of Darkness is a crepuscular perfume true to its appellation. Duskily luminous, I heard the strains of Thomas Dowland crowned with lute accompaniments from 1606, a countertenor bemoaning the travails of courtly love (the song was covered by Sting EXACTLY 400 years later in the 2006 album Songs from the Labyrinth):
"In darkness let me dwell; the ground shall sorrow be,The roof despair, to bar all cheerful light from me;
The walls of marble black, that moist'ned still shall weep;
My music, hellish jarring sounds, to banish friendly sleep.
Thus, wedded to my woes, and bedded in my tomb,
O let me living die, till death doth come, till death doth come. (lyrics here)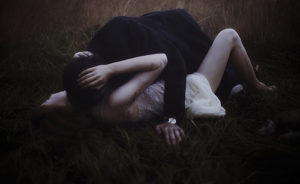 Our windy meadows by laura-makabresku via deviantart.com
Nimerè Parfums Shades of Darkness waxes ardent and sensual: herbal verdancy dallies with green leaves, nutmeg (an hallucinogen when ingested in excess!); bronzed saffron and eugenol-enamored carnation heat things up. A veritable floral riot ensues upon the lovers' heels; some waft indolic (jasmin, narcissus), others expose their barely-contained fleshy bodice (ylang, rose, champaca)greedily. A few intimate cool ionone beauty (violet) and steely hauteur (iris). Tobacco tendrils suggest encroaching erotic détente. We follow the lovers into a penumbra of resins, the shadowy undergrowth where privacy is a given as they lie undisturbed amidst the likes of oakmoss, patchouly, vetiver, ambergris, leathery, animalic tones…Perhaps vestiges of an abandoned cathedral hover in the atmosphere, olfactorily conjured by myrrh, temple incense – barely tempered by the faintest vanillic whisper, the bittersweetness of cocoa. This night is theirs alone; permission is not a prerequisite.
Notes: Top – bergamot, galbanum, artemisia, fig leaves, nutmeg, carnation, currant leaves, saffron. Heart – champaca, ylang, rose, jasmin, narcissus, neroli, iris, violet, tobacco. Base – sandal, cedar, patchouly, vetiver, ambergris, Sumatran benzoin, tolu balsam, tonka bean, vanilla, cocoa bean, myrrh, incense, castoreum, civet, leather, oakmoss, Cashmeran, Mahakala, Namgyal (Buddhist temple incense – Sang – created by Nikolay).
Samples sweetly provided by Nikolay. My nose is my own…
~ Ida Meister, Senior Editor
~ Art Direction: Michelyn Camen, Editor-in-Chief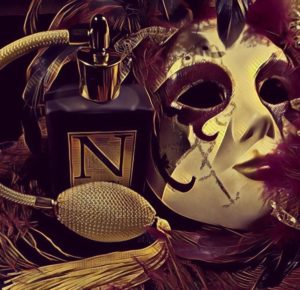 Nimerè Parfums via nimere_parfums_official on Instagram
I am willing to offer my sample of Nimerè Parfums Shades of Darkness to one registered reader in the US only (be sure to register or your comment will not count). To be eligible, tell us what appeals to you about Nimerè Parfums Shades of Darkness, based on Ida's review, and why you'd like to experience it for yourself. Draw closes 1/17/2017
We announce the winners only on site and on our Facebook page, so Like ÇaFleureBon and use our RSS blog feed…or your dream prize will be just spilled perfume