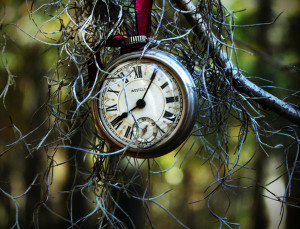 Entropy by Forgotten Beauty
When I received the new pair of fragrances from Amouage called Fate, after spraying them on, I was reminded of entropy. Entropy describes a gradual decline into disorder or chaos. It also caused me to further reflect that the act of wearing perfume is an act of entropy as the development of a fragrance on our skin is due to the gradual elimination of components until there are none left. The Creative Director at Amouage, Christopher Chong, is also thinking about the way things fall apart as he describes this pair of fragrances as "the end of the first cycle of the Amouage narrative".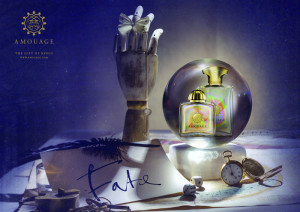 Both Fate Man and Fate Woman are aesthetic opposites of last year's Interlude Man and Interlude Woman. Where the latter pair had a complicated fragrant architecture engineered to create an exquisite effect. The two Fate fragrances show off the same kind of engineering but after they've become outdated and begin to show their age; throughout both of these fragrances there are hints of discord and chaos underneath, or competing with, the beauty on top.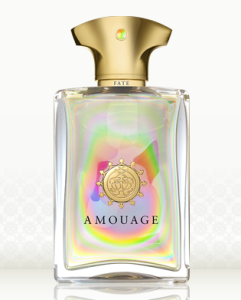 Fate Man, it has been reported by Jordan River of The Fragrant Man, was created by perfumer Karine Vinchon-Spehner. (This has been confirmed see UPDATE below). I hope this is the case because this is the omega to her creation of last year's Interlude Woman. Interlude Woman had all the complexity, and more, that one could want from a perfume and each note was placed just so to create a specific effect. That sense of completeness continues to make that perfume a joy to wear. With Fate Man we are asked to experience the beauty while there is something going on which feels like things are just a step from falling apart. Each phase has a set of focal points paired with a note which insists on wreaking havoc with those notes. It is never amplified to a stage where it truly takes your attention away from the focal points but it creates a bit of discordant fluidity underneath the surface.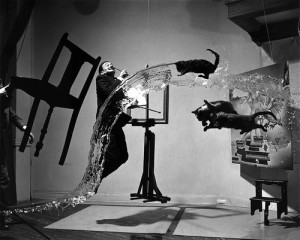 The focal point of the opening in Fate Man is mandarin and absinth. The alcoholic licorice aroma of the absinth juxtaposed against the mandarin creates bit of citrusy herbal energy. The white noise in the background of the top notes is an unusually pungent ginger along with that well-known disruptor cumin. As I said neither of these rise to a level to be the focus but they lurk in the shadows poking and prodding the focal point trying to make them fall apart. The heart repeats the process with immortelle and rose holding the surface while, as with the ginger in the top notes, a finely honed frankincense cuts across those floral notes. Immortelle is one of my favorite notes in perfumery and here it is used as the connective tissue from the top to the heart smoothly transitioning from the absinth to the rose. The base takes cedarwood and, in an echo of the absinth at the top, adds a very herbal note of licorice along with tonka and sandalwood. For the base it is labdanum which appears sharper and more discordant than it usually does. If you're concerned about all of this discord that I'm mentioning please don't be. The absolute genius of this construction is the discord forces one to focus all the more intently on the core notes because that discord makes one think they are about to fly apart.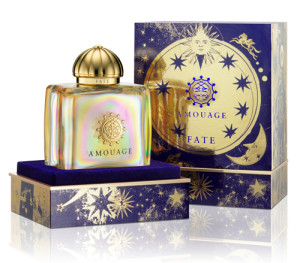 Fate Woman shows off its entropy in a different way as it doesn't hew to the idea that the descent into decay is a subtle glide into disarray. Fate Woman believes entropy is found at the end of a sledge hammer crashing into something until nothing is left but rubble. Throughout Fate Woman the sense of dissonance is palpable and out front. This is like modern symphonic music full of polychromatic scales just outside of the normal experience of how we define music. Like that modern music each bit of slightly unusual harmony is meant to illuminate a greater whole and this is exactly how I felt when wearing Fate Woman.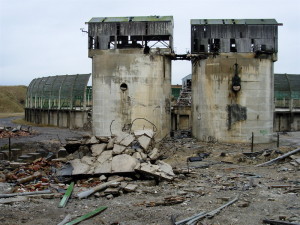 The opening of Fate Woman is a fresh and shiny bergamot which gets crushed by a combination of cinnamon and chili pepper. If it was just the cinnamon the bergamot probably would have been able to withstand the onslaught but paired with an even hotter chili pepper it literally feels like it goes up in flames. Out of the ashes of those flames rises a floral triptych of rose, jasmine, and narcissus in all of their full blooded glory throwing off indoles and intensity. Until frankincense and labdanum provide a wrecking ball of resinous ferocity to shatter that illusion. This all leads into a base which feels a bit like a free-for-all of notes as sweet vanilla runs into a leather slap, patchouli and castoreum gang up on benzoin while frankincense and oakmoss square off in a different corner. There is a point in the dry down of Fate Woman that it feels like fragrant insanity trying to keep all of it together. Fate Woman is an olfactory representation of entropy at the precipice before tipping over into chaos. Surprisingly that precipice contains a vital passionate beauty that you can only experience by being unafraid to walk right up to the edge of the maelstrom.
Both Fate Man and Fate Woman have overnight longevity and above average sillage but Fate Woman is a little more extroverted than Fate Man.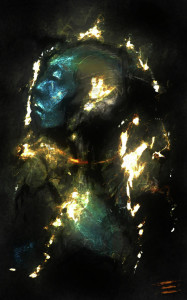 Entropy by Ian MacQueen
I have said it before but I will repeat it again; Amouage under the aegis of Christopher Chong's creative direction has consistently been a perfume house completely unafraid to court entropy in its pursuit of art. Fate Man and Fate Woman are just the latest examples of this dedication to olfactory art. This leads me to a quote from Jonathan Culver which I think best sums up the place where entropy and art overlap:
"Artists are agents of chaos. It is the artist's job to encourage entropy, to promote chaos. Idols must be killed, icons crushed, beliefs shattered. It is the artist's job to encourage legitimate, unadulterated, raw thought and emotion. Art that does nothing new, that simply fills an established role, is not art. It is a product. A stale, stagnant product of a disgustingly mundane process that has been done so much it is assumed mandatory. "
I believe that Christopher Chong and the talented perfumers he works with understand this and there is nothing about any Amouage fragrance that feels like it is "a product". Fate Man and Fate Woman are just the latest examples of Amouage fragrances that produce "legitimate, unadulterated, raw thought, and emotion."
Disclosure: This review was based on bottles of Fate Man and Fate Woman supplied by Amouage.
UPDATE 6/12: The perfumer for Fate Man is confirmed to be Karine Vinchon-Spehner and the perfumer for Fate Woman is Dorothee Piot.
Fate Woman 50ml $310.00
Fate Woman 100ml $375.00
Fate Man 50ml $280.00
Fate man 100ml $340.00
Pierre Negrin is the perfumer for Interlude Man. Mme Vinchon-Spehner created Interlude Woman . -MC
–Mark Behnke, Managing Editor