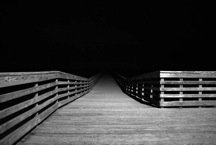 Endless Boardwalk by Drew Elia
Sideris is a fragrance that is both unique and familiar at the same time. It's an old soul perfume that seems to have lived many lives over many centuries. On my skin it directs my thoughts immediately to the sea. The same ocean where my parents courted before they married, the same ocean I came to know in my childhood in all the seasons: spring, summer, fall, and winter. The same ocean whose strength I have always respected. Sideris and its nuanced notes trigger the fondest memories real and imagined of long walks taken on an endless boardwalk, where the perfect interface of air, sea, salt, sand and wood collide. Maître Parfumeur Maria Candida Gentile tells us that Sideris was born from a midnight walk on the shore along the Mediterranean Sea. Through the power of suggestion my imaginary passeggiata takes flight as Sideris and its soulful trail invites generations of my famiglia, both here and in Italy, to take an eternal walk with me. Together we take this leisurely stroll by the seashore along a boardwalk with perfectly perched gazebos that are baked by the sun and eroded by the wind. We occasionally stop to rest and together we are comforted by the sound of the waves, and the salty mist in the air. As we walk together it is a happy time for earlier we sat at the same table where we all laughed and enjoyed a meal, and we were grateful for what the land gave us. Some stayed there and others willingly and unwillingly came here. Some returned to visit and some never saw the land again.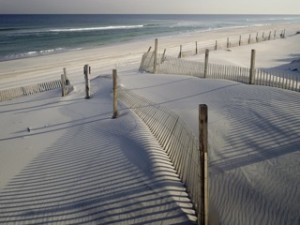 Even as I walk alone this morning far away from the sea and the faces of my dear family, I am grateful that Sideris brought this loving memory back to me. Maria Candida Gentile did this with as she says, her heart, some magic, and the finest natural ingredients that stir the soul and make us instantly connect.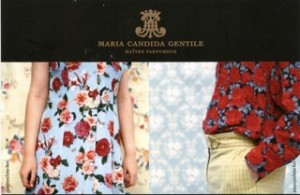 Sideris opens and stirs the emotions with a heightened peppery and almost herbaceous thrust that is skillfully made earthy and sweetly balsamic by cistus labdanum. The thrust slowly settles down with the help of the ancient notes of incense and myrrh that always tap my subconscious with their resinous ways. Its floral heart consists of spicy rose notes that deepen and reflect the top accords. Interestingly the Rose Ayrshire Splendens note actually smells like myrrh. Its base notes of sandalwood and benzoin help to create a soft, sweet, woody quality, and a creamy long-lasting dry down.
–Valerie Vitale, Contributing Editor