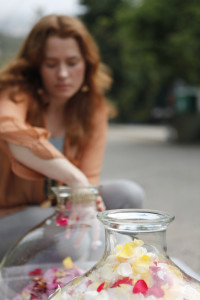 Alexandra Balahoutis hydro distillation of roses
Alexandra Balahoutis is one of our favorite natural perfumers and I have worn her botanical scents for nearly a decade. To celebrate 15 years of Strange Invisible Perfumes, Alexandra chose 15 ingredients that make her swoon (for each year) to compose her new fragrance Love Letter (remember she met Fabrice Penot of Le Labo when he noticed she could identify each raw material in the Nolita boutique).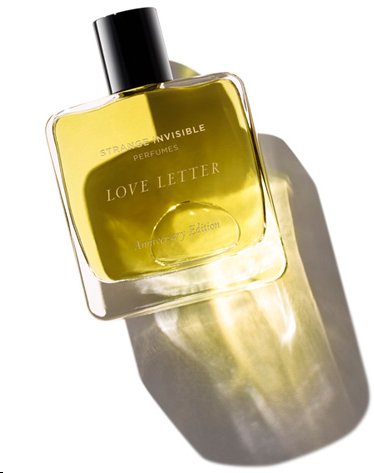 "An ode to the art of botanical perfumery, Love Letter, is an affectionate composition of blue lotus, Hawaiian temple mandarin, Tahitian vanilla, Indian tuberose, frankincense, Moroccan cedar wood, and organic rose (other secret ingredients).
Blue Lotus – wildcrafted in a coastal town in India
Hawaiian temple mandarin (aged) – grown and hydro-distilled on a biodynamic farm in Maui
Tahitian vanilla – custom ground and percolated by master distillers in Napa Valley (a commissioned process that takes four months)
Organic rose essence – certified organic rose essence skillfully obtained from the first distillation of the flower
Frankincense – before beginning the distillation, the resin is soaked for three days, then hydro-distilled for 16 hours and aged for eleven years
Lavender – grown and hydro-distilled on an organic farm in Santa Barbara County
Cedar wood – wildcrafted in Morocco
Bergamot – custom designed glass flasks are used to hydro-distill certified organic bergamot
Tuberose – flowers grown and distilled in Mysore, India
RT $425.00/1.7 oz
via Strange Invisible Perfumes
Michelyn Camen, Editor in Chief