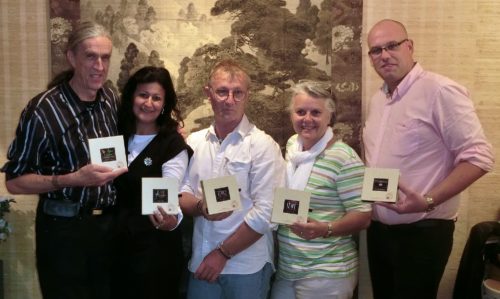 Michel Roudnitska, Isabelle Gellé, Thierry Bernard, Perrine Scandel, Eric Gigodot
'Parfumeurs du Monde'' is the work-of-art resulting from a beautiful collaboration between six French perfumers who care about the planet, use 100% natural essences in compliance with Parfumeurs du Monde charter and with ethics in mind (a percentage of the profits is given to Coeur de Forêt, a NGO supporting small producers for the rehabilitation of forests). I have been following a shining light- a spark ignited by an email and subsequent posting here at CaFleureBon about six French perfumers who were gathering to create a line of all natural perfumes. Two of these perfumers are no strangers to me; Michel Roudnitska's work with Invocation is phyto-medicinal aesthetics at its finest and Isabelle Gellé and I have orbited many discussions around natural perfumery. The six perfumers draw inspiration for this collection from their love of naturals and travels: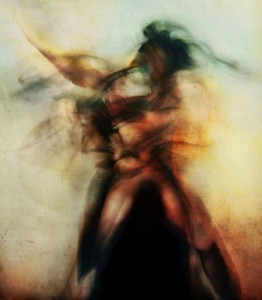 Digital art by MC patchouli
Kashi, Light essence of India was composed by Isabelle Gellé, a creative perfumer who has led the way for the use of 100% natural raw materials in perfumes in the United Kingdom. She established Les Parfums d'Isabelle, in 2006 and is inspired by her famous ancestors, the Paris perfume house of Gellé Frères founded in 1826 and by her many travels worldwide, supporting small-scale essential oils distillers to source high quality raw materials.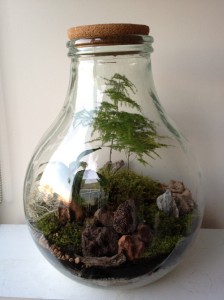 Isabelle has chosen India and the ingredient Patchouli (Pogostemon cablin), a plant used extensively in incenses and to perfume shawls in India. Patchouli is one of the rare oils that cannot be substituted or reproduced and that becomes better with age. In the Indian tradition of meditation, patchouli helps to connect with the natural beauty of planet Earth.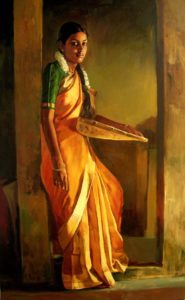 oil on canvas painted by artist layarajamo
Kashi is a personal interpretation of patchouli, symbol of pashmina and elegance of the Indian woman so that lovers of patchouli rediscover its musky and earthy facet and those who do not understand it learn to appreciate it. Patchouli was the flagship perfume of the 1970's and of the hippy movement. It is part of the vivid memories of the perfumer's teenage years. With Kashi, Isabelle Gellé surprises lovers and haters of patchouli, wrapping it with velvety and powdery notes to pay tribute to its elegance and illuminated presence.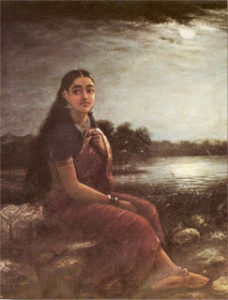 Painting by Raja Ravivarma
The sun dried garden in the heat of summer which brings a golden hue usually saved for the freeze dried crispness of fall. Herbal yellowing of petals of unknown former hue now gilded by heatstroke. Something green clings to a baked earth, blanketing barrier between the garden and grave. Waves of heat blur the scent of both patchouli and an animal beyond the tall grasses. Cooling brings a sweetened patchouli to shroud the savannah sun so shaman may come to play. Notes: fennel, iris root,yellow hibiscus, licorice, black pepper, patchouli, osmanthus indian jasmine, amber, peach note, Ylang, vanilla,white musk, Indian Sandalwood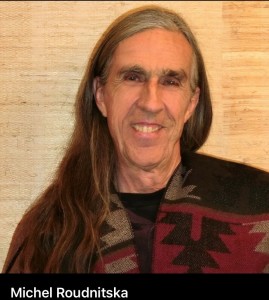 AGUA NATIVA by Michel Roudnitska: Michel Roudnitska is a Master perfumer and gifted son of Edmond Roudnitska, one of the world most famous contemporary perfumers of all time. Through his company, Art & Parfum, Michel continues the family tradition, focusing on 'independent perfumery' and working mainly with 'artistic houses'. He is the creator of Frederic Malle Noir Epices which was our first ever perfume review on CaFleureBon and Michel was responsible for bringing Le Parfum de Thérèse, his father posthumous masterpiece to Frederic Malle (you can read Michel's story for CaFleureBon of this creation here) . He has also composed memorable fragrances for Parfums Delrae, Ellie D Grandiflora (Madagascan Jasmine and Magnolia Garndiflora Michel) Hors La Monde and l'Aigle Bleu.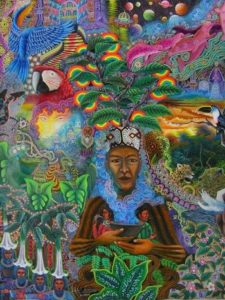 Shaman by Pablo Amaringo
Michel has chosen Peru and the ingredient Piri-piri (Cyperus articulatus), a native marshland plant grown in Amazonia. The Shipibos from Peru use piri-piri to compose love potions. Agua Nativa is a 'ceremonial perfume' used in healing rituals by the Shipibos Indian tribe of Amazonia.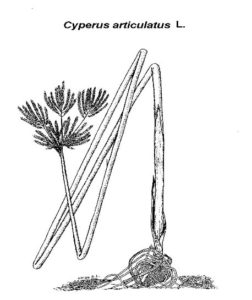 Cyperus articulatus L. piri piri
It is inspired by sacred plants of the Amazonia forest such as Piri-piri and Palo Santo of which the Shipibos have learnt to extract the essential oils as part of a project led by the NGO, Coeur de Forêt. This allows the Shipibos to continue living in their natural environment while preserving their precious ancient traditions. Notes: mint, basil, grapefruit, ylang, orange, lemon pettitigrain, geranium, clove, cinnamon, palo santo piri piri, patchouli, vetiver, vanilla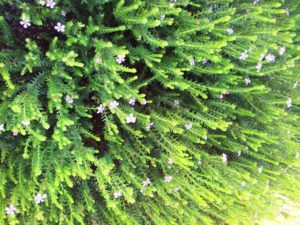 Bucchu photo via afropolitan
Izwe, sacred land of the Zulus by Perrine Scandel: Mme. Scandel has nearly three decades of experience in the aromatic industry, in the creation and the development of raw materials. Her love for aromas led her to delve into and develop aromatic raw materials focusing on naturals for the flavour and fragrance industry. Mme. Perrine is currently the director in the city of Grasse of the German natural aroma ingredients company; Axxence Aromatic. For Les Parfumeurs du monde, she has chosen South Africa and the ingredient Bucchu (Agathosma betulina), a shrub from the citrus trees family, endemic to the Western Cape Mountains of South Africa.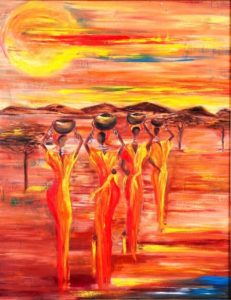 Marietje Henning
Bucchu is considered a sacred plant for the Khoesan tribe who sees it as a vessel for potent force with a role in healing. According to their tradition, bucchu is used in ointments and perfumes to carry fertility in women and to invigorate the body in order to open the senses to transfer power. From the scent of the soil bathed by the sun to the fizzy fragrances of citrus fruit; from heady notes of sandalwood and patchouli to the fruity ones of bucchu or the subtle notes of leather, all the way through to the multiple aromas of the savannah, Izwe is a natural perfume depicting the ancestral and contemporary identity of South Africa.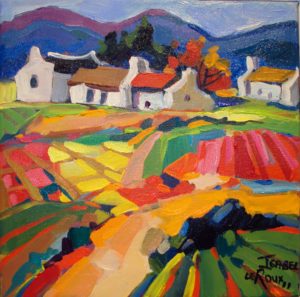 South Africa Isabel Leroux
Camphorous fruit hang heavy among leathery foliage, tart above orange tipped verdant grasses. Warming woods ripen these citrus as light strikes and peculiar petals begin to add their floral songs to the ubiquitous unseen morning cacophony of glorious birds. Notes: Bitter Almond, grapefruit, bucchu, davana, geranium, jasmine, sage, rose, blackcurrant buds, amyris, tuberose, patchouli, labdanum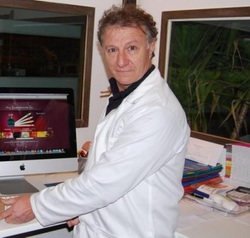 Thierry Bernard
TSINGY the Princess who walks on tiptoes by Thierry Bernard: Thierry Bernard is a perfumer with 25 years' experience and a recognized nose by the French society of perfumers. After graduating with a pHd in chemistry specialized in oil refining and essential oils distillation, Thierry moved to the island of Martinique in the French Caribbean where he became renowned as 'The Perfumer', importing aromatic raw materials, extracting essential oils from the West Indies and creating an exotic and island perfume line 'Nature & Parfums' under his company, Tropic'Arom. Since 2010, Thierry has established his perfume lab in the South of France and through his one-of-a-kind concept 'myfragrance.fr', he shares his passion for perfumes & raw materials and strives to educate people to develop their sense of smell.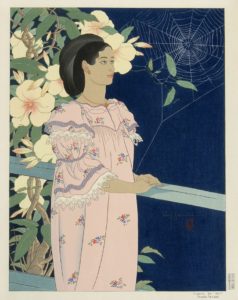 Paul Jacoulet Fleurs du Soir
M. Bernard has chosen Madagascar and the ingredient Ylang ylang (Cananga odorata), a flower highly cultivated on this big island nation. To avoid potential issues of adulteration, Thierry works directly in collaboration with a local ylang ylang cooperative on the island of Nosy Be (the scented island).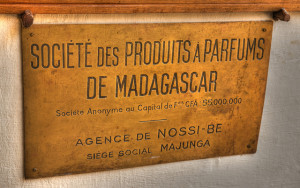 Societe des Produits a Parfums De Madagascar
Malagasy people use ylang ylang in coconut oil to protect their skin against the harshness of the climate and sun. They traditionally believe that ylang ylang protects them against evil and brings love into their life. Notes: Pink Pepper, Kaffir Lime, lime, ginger, red mandarin, frangipani, ylang, vanilla, tonka bean, exotic basil, elemi, patchouli and vetiver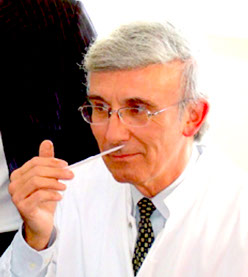 Jean Claude Gigodot
TUNDZHA slavic cuddle of Rose Damascena by Jean-Claude and Eric Gigodot (father and son): Jean-Claude Gigodot is an internationally renowned perfumer who created the perfume ranges of Au Pays de la fleur d'oranger, Swiss Cowboy for Richard Luscher Britos, Maison Incens and Shantara. He met Jean-Claude Ellena in the 1970's and together with Lucien Ferrero, they worked on new ideas about perfumery including reducing the quantity of raw materials to no more than 400 considered essential for creation. They developed the principle of 'less is more' (no more than 60 ingredients in a perfume) and of the perfumer being able to carry out both the functions of sales and creation. In 1994, Jean-Claude established Sentaromatique, manufacturing aromatic bases for perfumes and functional perfumery. Eric Gigodot follows the path of his father and works in his father's company in charge of raw materials purchases. Having been involved in all the facets of the perfumery industry including production, logistics, buying, quality control and GCMS analysis for 13 years, Eric has an excellent and versatile knowledge of raw materials which allow him to focus on creation. In 2016, he established his service company Parfumance with a view to offer his services as both a creator and technician in the perfumery industry.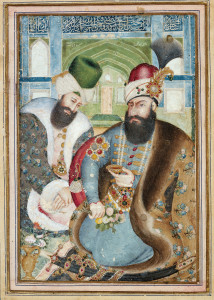 Wine and roses the Persian monarch Karim Khan Zand and an Ottoman Turkish ambassador
For Les Parfumeurs du monde collection, Mssrs. Gigodot have chosen Bulgaria and the ingredient Rose Damascena (Rosa Damascena), the symbol flower of Bulgaria, cultivated in the region of Kazanlak, the famous Rose Valley. The first rose Damascena is thought to have arrived from Turkey when Bulgaria was part of the Ottoman empire in the 16th century. With 350 years tradition, the Bulgarian rose is recognised for its high quality and is almost eternal.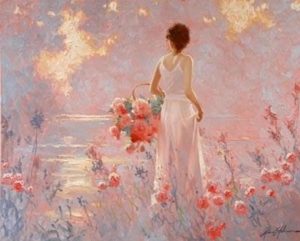 Richard Johnson Rose symphony
This natural fragrance, rich with passion, sensitivity and emotion depicts a romantic and scented stroll in the heart of central Europe valleys. It evokes both the subtle delicacy of the Rose Damascena and freedom and liveliness thanks to the presence of wild spices including cardamom and clove which lead to a sensual trail of the noble wood of santal and of patchouli. Notes: Mandarin, Grapefruit, lavender, geranium, ylang, frankincense, sandalwood and vanilla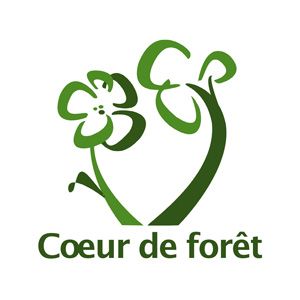 It would be very easy for anyone familiar with my writing and personal beliefs, to think to themselves that I always write that perfume could change the world; this mantra becomes reborn, manifest in the charter of Parfumeurs du Monde- as in addition to supporting the indigenous peoples who harvest the raw materials, proceeds are then redirected to Cœur de Fôret, which ensures the air we are perfuming will continue to be. It is this redefinition of what makes a company successful which gives power to another such mantra: 'Botanical perfume is the poetry of a political movement.' So when people speak of the revolution, and make no mistake, love is the revolution- it's business practices will be those which serve those who serve the planet first, and any aesthetic from the native to the alien can be found in the humble ground.
Disclosure: I received samples from Parfumeurs du Monde. Thank you, opinions are my own
–Einsof, Natural Perfumery Contributor
Editor's Note and Art Direction: Please do good and smell good, as each 30 ml perfume is 95 Euros and can be purchased online here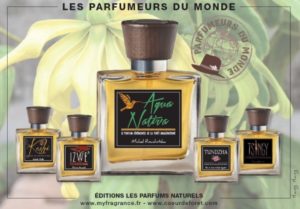 Thanks to the generosity of the six perfumers of Parfumeurs du Monde we have a draw for a complete sample set of Aqua Nativa, Iswe, Kashi, Tundz and Tsing for a registered reader click here anywhere in the world. To be eligible please leave a comment with what intrigues you about the concept of Parfumeurs du Monde, why you wear natural perfumes, which may be your favorite, and where you live. Draw closes 1/6/2016
We announce the winners only on site and on our Facebook page, so Like Cafleurebon and use our RSS feed…or your dream prize will be just spilled perfume