Maya Angelou with Oprah Winfrey via Oprah Magazine 2013
Here's to strong women. May we know them. May we be them. May we raise them." -Unknown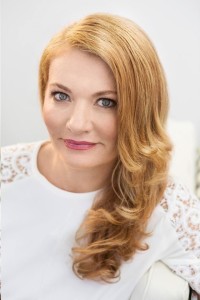 Jennifer McKay Newton of Define Me Fragrances
The Define Me Fragrance collection are lovely bottles of eau de parfums all created with the strong minded and loving hearted woman in mind. Define Me brings personality and purpose to fragrance by giving each of the bottles in the collection the name of a woman who embraces her individuality and isn't afraid to show the world who she is. Created and owned by American perfumer Jennifer McKay Newton, she had her entrepreneurial start in interior design when she launched Pure Designs For Living. As she spent her time creating a line of scented candles with positive affirmations she had an epiphany and thought, "If I can create candle scents people love, why not create fragrances with the same intention?!?" and that's exactly what she did. After years of experimentations Jennifer launched her line in 2015 and dedicated the company to the new aged It-Girls and strong women of all generations that broke or are breaking the mold, marching to the beat of their own drum. Each parfum is masterfully blended and suspended in pure coconut oil and bottled with a roll on applicator. The coconut oil suspension gives the fragrances a more intimate aroma staying close to the skin and because oil evaporates much slower than alcohol the fragrances have incredible longevity. Even better a portion of the proceeds of her sales are donated to helping young girls in low income families receive an education.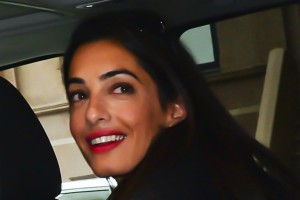 Amal Alamuddin Clooney
Meant to exemplify strength and passion, a woman living her dreams to the fullest, Payton has a rich, sultry aroma that reminds me of the Law School grad working her way up at her new firm to become a partner and champion human rights. Notes: orange blossom, peach, clove buds & musk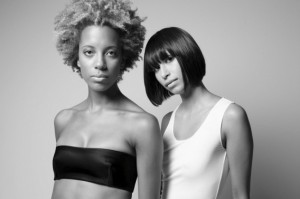 Carly Cushnie, co-designer of Cushnie et Ochs with Michelle-Ochs A/W Fashion Week 2015
For the woman that knows what she wants and isn't afraid to get it at any cost, think of the fashion chic late 20s woman that quits her job without notice and moved to New York City to pursue her dream as an independent fashion designer. Notes: grapefruit, bergamot, honeysuckle & amber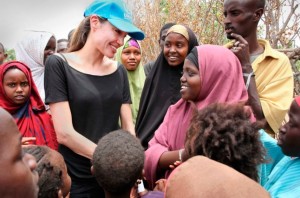 Angelina Jolie, 2009 in Kenya via mariecalire.uk
The charming, free flowing, single woman in her 30s year old with a love for art and all things admirable, Sofia Isabel is a breath of fresh air to the mundane money hungry it girl, a charming woman who's eyes glow like embers and her heart is made out of pure sugar cane. Notes: mandarin, black currant, jasmine, & sugar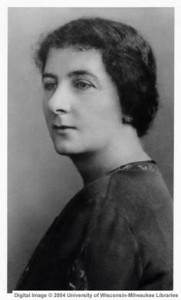 Golda Meir (in 1917) Prime Minister of the State of Israel
Clara is self-aware yet humble, grateful for all the good in her life. Yet, she changes history. Notes: lilac, violet, hibiscus, lily, & musk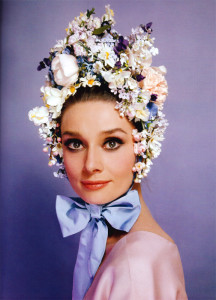 Audrey Hepburn photographed by Cecil Beaton, 1964
The hopeless romantic of the group, Audry is empowered by love and always believes that it's the answer to all of life's ills. Notes: jasmine, peony, rose, & sandalwood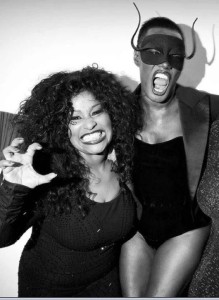 Chaka Khan and Grace Jones
What's In a Name by The Nosey Artist
My name is not important,
My character is what defines me
My love will stay enormous,
As long as you never try me
If you don't believe in me,
It's better to get behind me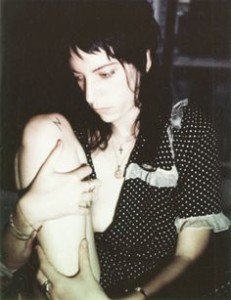 Patti Smith by Robert Mapplethorpe
I'm aware of who I am,
I walked in here with a purpose…
Open the curtains,
You see the sun shine?
Not even that can compare to my bright mind
I hear their curses,
Jokes and their punch lines
But pay no mind because I know this is the right time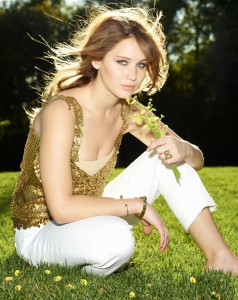 Jennifer Lawrence 2012 Glamour Magazine
No this is my time,
This my moment
This is my life,
Baby and I own it
This is my time,
This is my moment,
This is my life,
Baby and I own it
Disclosure: I received my collection of Define Me Fragrance via Jennifer McKay Newton of Define Me Fragrance
The Nosey Artist, Sr Contributor
Art direction Michelyn Camen (just a few of my picks for strong women that tied into TNA rap/prose…)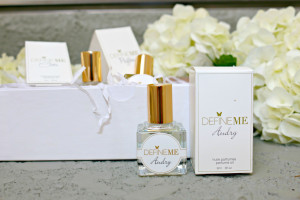 Thanks to Jennifer McKay Newton of Define Me Fragrance we have a draw for any registered (you must do this to be eligible) reader in the USA, CANADA or EU for a full collection of the Define Me Fragrance,. Please leave a comment with what fragrance out of the collection intrigues you the most, where you live, which strong woman you admire and what you like about The Nosey Artist's rap prose.
We announce the winners only on site and on our Facebook page, so Like Cafleurebon and use our RSS option…or your dream prize will just be spilled perfume.