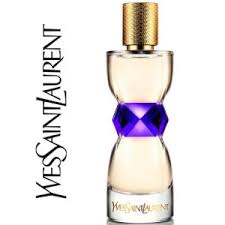 Yves Saint Laurent has always thought outside the box (with its fashions) and has released many iconic and classic scents. YSL's newest fragrance Manifesto keeps the same classic sense of style and gives it a newer more modern framework. Created by Anne Flipo and Loc Dong, this fragrance fuses fruity and fresh notes to a beautiful core of white flowers and lies gracefully on an oriental base.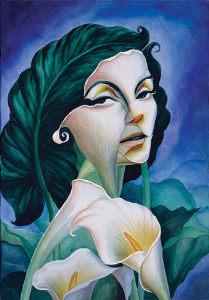 Surreal Woman by Octavio Ocampo
Superb green notes flow from the sprayer and rise like tender shoots giving this an extremely verdant feeling. The fruity top notes are neither sweet and juicy nor too bitter or bracing. Bergamot takes the edge off the tart and dark currants and is the perfect segue from lush leaves to dark sweetness. Fruity floral perfumes are a dime a dozen these days, yet somehow this one (at least to me) smells better than most mass market designer scents.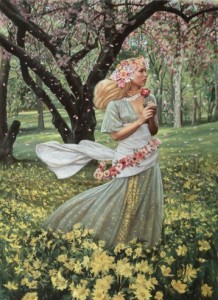 The Maiden Kore
As greens and citric notes fade, the currant continues to shine as jasmine and lily-of-the-valley teeter-totter between innocent and voluptuous. The note list mentions a "white flower crown" accord and it truly does smell like one is wearing a crown of spring flowers. Manifesto has the sexiness of a self-assured woman full of passion and spontaneity yet the muguet adds a tender, almost virginal, aspect. The resulting combination is elegant, like a mature and world-wise lady, yet manages to remain young at heart and playful.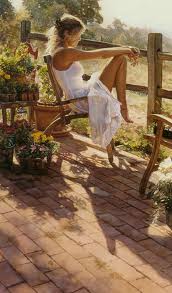 Realistic Paintings of Women by Steve Hanks
After frolicking in the fields, weaving crowns of flowers for her hair and tasting luscious dark fruits, this begins a descent into a more sensual and comfortable quasi-oriental base. Sandalwood and cedar united in a woody embrace give an aromatic warmth and very grounding effect. Somehow vanilla's delicious glow and tonka's dry nuttiness result in a powdery vibe that is somewhere between high-end pressed powder and vintage perfumed talc, only yummier. Playful and impertinent yet down to earth and sensual, this captures audacity without being brazen. With no musk, patchouli or resins this captures a slightly naughty teasing nature with no skank or earthy sweetness.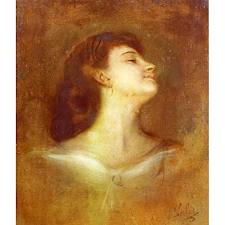 Woman Enjoying Perfume
Many perfumes of this type (oriental floral) tend to come off a bit overpowering with massive crowds of white flowers paired with heavy dark earthy notes in the dry down. What is so refreshing here is that Manifesto takes flowers and fruits (without being too generic) and gracefully fuses them into a softly sexy wooden gourmand finish that tempts and teases; but is never vulgar. Its trail is soft, but firm, and it projects subtly enough to entice.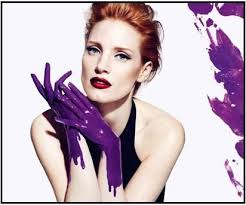 Jessica Chastain, Oscar 2013 Nominee for Zero Dark Thirty

Somewhat simple, compared to most of this company's perfumes, this is something to be worn by a mature young lady or a mature lady who is young at heart; and neither would seem anachronistic. It is a wonderfully fresh and modern take on the classic YSL structure and could actually be worn by a guy who is in touch with his feminine side as its woody sweetness really agrees with my nose and my skin chemistry and does not come off as too "girly". I am a big fan of most of this House's masculine scents. The ones marketed to women, however, are usually hit or miss with me. This one is most definitely a hit! Sillage: slightly below average. Longevity: good.
Disclosure: Review based on samples provided by the wonderful fragrance department gals at my local Bon-Ton.
–John Reasinger, Senior Editor