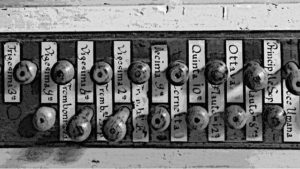 Photo: Fillipo Sorcincelli
"From the sensual and wrinkled juices, angry, whose names refer to the organ registers. Nothing already heard, only compositions with a strong (very strong) personality.The bottle, of a religious White takes the form of a drawbar of the organ stop with his knob, faithful reproduction of the knobs of the stops of the "Grand Orgue" of the Notre Dame Cathedral in Paris. As concerning the names of the perfumes, they too have been inspired by the stops of the Great Organ." Lionel Paillés (from the SAUF website)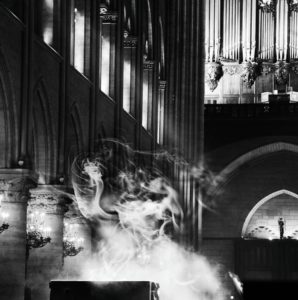 Cathédrale Notre-Dame Paris for Sauf Fragrances (Photo by Fillipo Sorcinelli)
Notre Dame Cathedral, Paris, vespers. The thrilling hum of the great organ resonates against old stone, rising to sing rhapsodically to the stained glass angels of the basilica. Candles glow and flicker rhythmically as incense billows in puffy fragrant clouds from the censers at the altar. While the organ pipes resound and frankincense swirls among the wooden pews, heaven is on earth.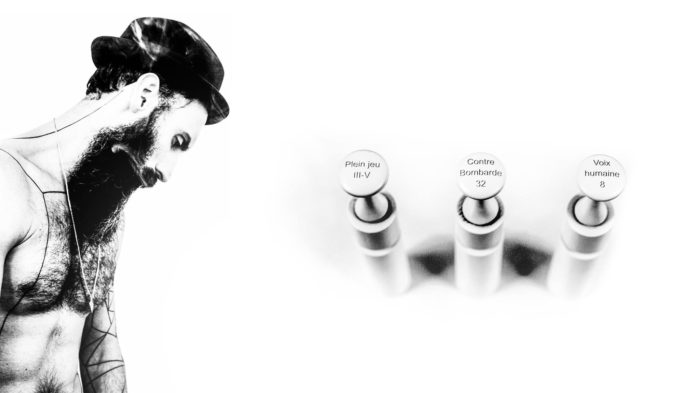 Filippo Sorcinelli pictured with Contre Bombarde 32, Plein Jeu III-V and Voix Humaine (Photo: SAUF)
Contre Bombarde 32, Plein Jeu III-V and Voix Humaine, the first fragrances in the new SAUF line from Filippo Sorcinelli, founder of UNUM, encapsulate musicality in perfume, each scent inspired by individual organ stops on the Grand Orgue of Notre Dame. Sorcinelli is a classically trained musician who was playing in cathedrals by age 13. As a perfumer, he was struck by similarities in the terminology of both music and perfume, both having "a head, a heart and a substance, as well as crescendos and decrescendos."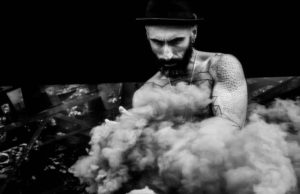 Perfumer Filippo Sorcinelli (courtesy of SAUF)
The three SAUF perfumes are based around incense, and each translates a different timbre of the organ into scent: Contre Bombarde 32, a profound, deep and melodious; Plein Jeu III – V, a rich, symphonic chorus, and Voix Humaine, a soaring, reed-like soprano.
Perfumer Fillipo Sorcinelli playing the Organ (Photo: SAUF)
Each is stunning; together, they create a spiritual symphony, a perfume triptych of the worldly, the celestial and the human soul.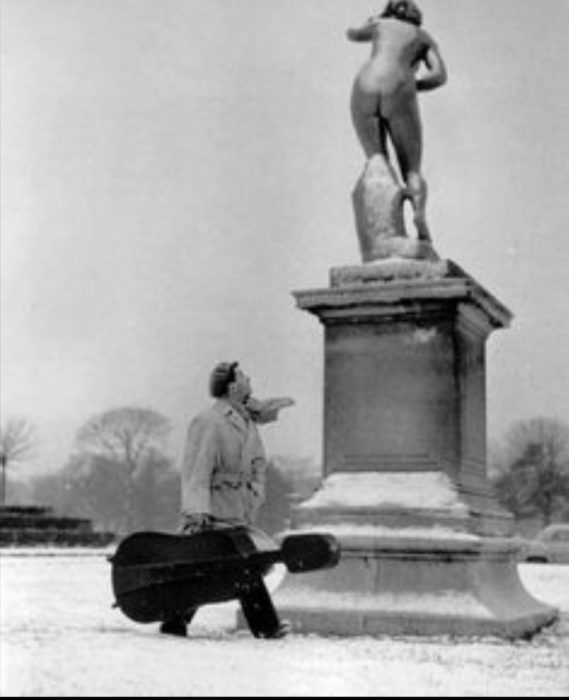 Un Musician sous le Pluie © Robert Doisneau
Contre Bombarde 32, named for an organ stop of penetrating low power, shimmers with such resonant beauty that it suggests the celestial. Tendrils of vaporous yet woody incense with an almost steamy warmth reach into the opening notes of bitter orange and elemi. The herbal-dry orange and bite of juniper act as counterpoints to the mellifluous caramel and amber base, while the midsection is layers of old wood, muted with years of polish and wear. The interplay between sweet/bitter, strong/receding notes forms into exquisite harmony. Notes: Elemi, juniper, bitter orange, cedar, sandalwood, amber, caramel, vanilla.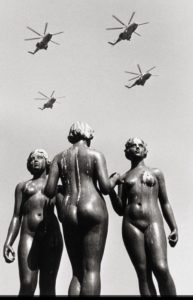 Les Helicopteres 1972 ©Robert Doisneau
Plein Jeu is a choral sound, a dialogue of chanting between choir and instrument. This is the most earthly of the three; spice and forest aromas suggest worldly beauties. A lively ginger and lemon dance into the first notes, lifting the incense that follows into a lighter key. The woody notes here are less churchlike, more arboreal. There is a gentle descant from the opening as the woody notes and spice step ahead of the incense and then recede again. Notes: Lemon, ginger, mimosa, black pepper, amber, olibanum, jasmine, cedar, balsam fir, myrrh, oakmoss, patchouli, sandalwood, vetiver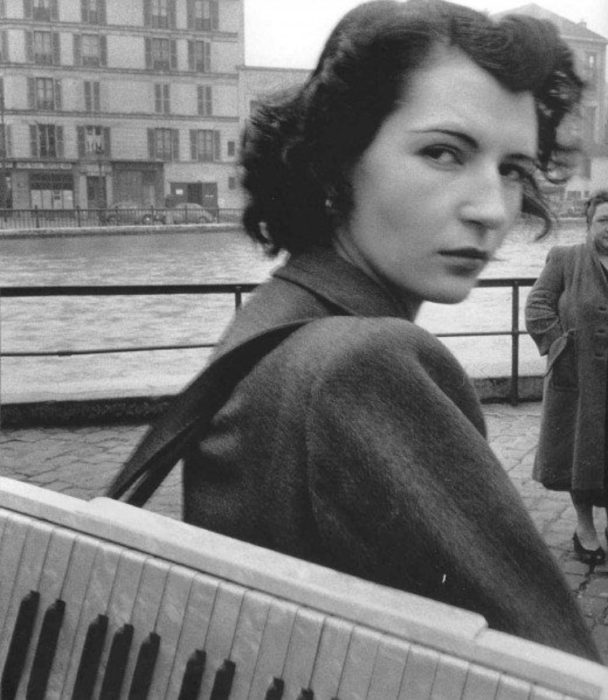 La Ballata di Pierrette d'Orient ©Robert Doiseau
Voix Humaine, named for a high reed pitch resembling a human voice, is the smell of candles lit for a thousand human souls. A bright spark of bergamot is immediately warmed by cardamom and the waxy, honey-musk smell of tallow. The incense here is gentle, cradling, giving way to comforting notes of quiet loveliness. There is poignancy to Voix Humaine, a sense of something benevolent that lingers nearby. Notes: Bergamot, cardamom, elemi, ambrette, jasmine, orange blossom, amber, leather, olibanum, milk mousse, musk, vanilla.
Wearing all three perfumes on my arm, I am struck by how seamlessly they work in concert, as if each played its unique instrument to harmonize with the others. The dry downs, while by no means identical, have a kinship that is rich, warm and woody. While you would never mistake one perfume for another, they each fade into a dreamy plangency, like the echo of music against stone after the last note speaks.
Disclaimer: Samples provided by Twisted Lily – many thanks. My opinions are my own.
— Lauryn Beer, Editor
Art Direction: Michelyn Camen Editor-in-Chief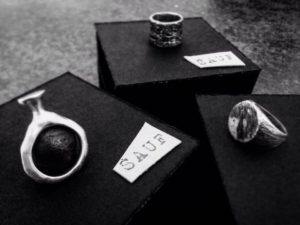 Photo courtesy of SAUF
Editor's Note: SAUF fragrance is part of a larger project which also includes Jewelry …you can check it out here. Sauf debuted at Pitti Fragranze 2016. In addition to SAUF images, I used the photos of the French photo journalist Robert Doisneau.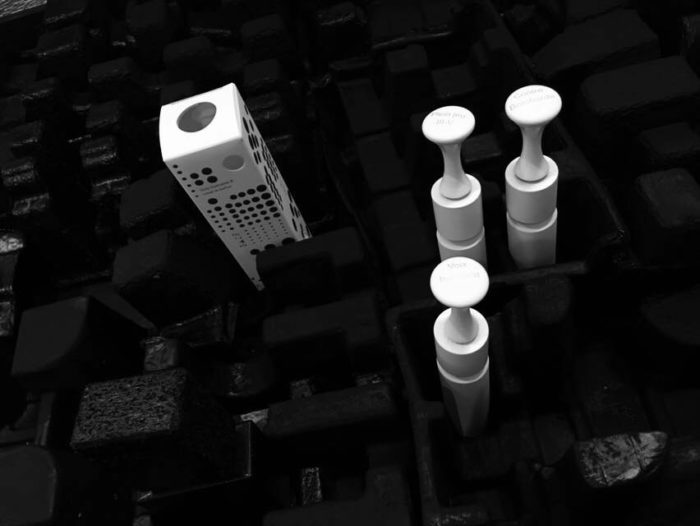 Photo: Filippo Sorcinelli
Thanks to the generosity of Fillipo Sorcinelli, we have a reader's choice of Contre Bombarde 32, Plein Jeu III – V and Voix Humaine for a registered reader in the EU, U.S. and Canada. To be eligible please leave a comment with what appeals to you about the SAUF perfumes based on Lauryn's review, which one you would like to win, where you live and how you equate music and fragrance. Please Like SAUF on Facebook and follow us @cafleurebon and @_sauf_ Instagram. Draw closes1/20/2016
We announce the winners only on site and on our Facebook page, so Like Cafleurebon and use our RSS FEED…or your dream prize will be just spilled perfume