The Rookie by Norman Rockwell
Spring is finally here, and for me, that means the start of baseball season. I hibernate from October through March, basically sleepwalking through my days until Spring Training breaks, and Opening Day arrives. For me, there is nothing finer than an evening at home, listening to the play-by-play on the radio, or have the lucky opportunity to go to the ballpark and watch a Red Sox game played under the lights. I asked myself before the start of this season what perfume would go best with Opening Day, and I've found my answer in the new Nest Fragrance release, the first I have tried, Verde –a fougere scent so bright, green and hopeful it's like an entire baseball season in a bottle.

Laura Slatkin, Nest Fragrance Verde and Jerome Epinette
Verde is a Sephora exclusive fragrance (as well as nestfragrances.com) and perfumer Jerome Epinette returns for another season at the plate. Unlike the past seven scents from Nest Fragrances, Verde is not floral inspired. (Midnight Fleur (Jerome Epinette 2012) Passiflora (Christophe Laudamiel 2012 , Amazon Lily (Christophe Laudameil) White Sandalwood (Jerome Epinette 2013), Dahlia & Vines (Jerome Epinette 2013), Paradise (Christophe Laudamiel 2014), and Indigo (Jerome Epinette 2014). The packaging is once again inspired by the 18th century artwork of Mrs. Mary Delany, who has captivated Creative Direcor Laura Slatkin with her collage work.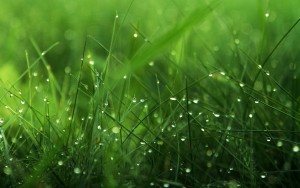 Verde opens with a dewy and sparkling fern accord, with Himalayan cedar and bright verbena leaves at its heart and followed by a slightly mossy vetiver in the drydown. Although Verde seemed to start off slowly, it soon blossomed into a wonderfully inviting and cheerful scent. I wore it first to go to dinner with my wife and nearly forgot I had it on, but it kept creeping back to distract me until both of us were remarking on how enjoyable it was. The fern and cedar balance each other's tart and dry aspects, and the verbena lends the right amount of acidic zing to keep the overall green vibe from becoming too monochromatic and flat. Verde isn't a dramatic scent – instead it presents as a sincere and unpretentious style of perfume. There is a sense of fresh shoots just beginning to break ground, and then the notes combine to give your nose a quick splash of cucumber-like, juicy effervescence. I think it ideally suited for when you're out under the hot summer sun in the bleachers hoping to catch a fly ball. Verde's power and sillage are average, lasting about four hours on my skin and has enough strength to sit with you for nine innings, and maybe even into the 10th if your home nine are locked in a pitcher's duel.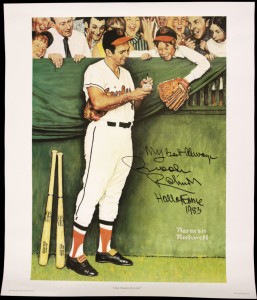 Brooks Robinson Norman Rockwell Fenway Park
I'm very taken with Verde. It's easy to get overly floral when choosing a spring scent, but Verde does what all great fougeres should do – mainly, to be green, bright and fun to wear. This is my first experience wearing a perfume from the Nest Fragrances line, and and I am eager to explore the rest of the line. A 50 ml EdP spray is affordably priced at $68.00 which is about the cost of beers and hotdogs. Besides, my wife loves it and can't stop talking about it. And if there's anything better than baseball season starting, it's in knowing that the love of my life loves what I wear to the stadium. Play ball!
Steve Johnson, Editor
Disclosure: my sample was provided by Nest Fragrances
Notes: wild fern, Himalaya cedar, verbena leaf, vetiver
Editor's Note: Nest Fragrances Indigo is a semi finalist in the Fragrance Foundation 2015 awards for Women's Prestige Fragrance of the Year as is Lemongrass and Ginger Home Fragrance in the Interior Scent Collection of the Year category.
Thanks to Nest Fragrances, we have a triple play draw for three US readers!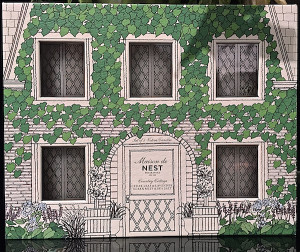 First Prize: Verde 50mL EDP Spray ($68); Verde Rollerball ($25); and a $150 e-gift card to shop on nestfragrances which has a fantastic selection of home, bath, personal and body products.
Second Prize: Verde Rollerball ($25) and a $100 e-gift card for nestfragrances.com
Third Prize: Verde Rollerball ($25) and a $50 e-gift card for nestfragrances.com
To be eligible, please leave a comment about what you love most about baseball season and if you have a favorite Nest Fragrance and what you would spend your e-card on should you win. Draw closes 4/11/2015
!We announce the winners only on site and on our Facebook page, so Like Cafleurebon and use our RSS option…or your dream prize will be just spilled perfume.