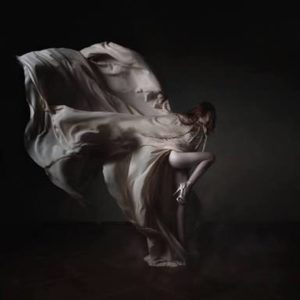 Dark Beauty, Sylvia Makiris ©
'Sleep is my Lover now, my forgetting
my opiate, my Oblivion' Audrey Niffenegger.
L'Oblio. Oblivion 'and if it were better forget than remember' –Guiseppe Imprezzabile
Within my fragrant life there are a few who can conjure and catapult me into cathartic discovery, Meo Fusciuni and its creator, nose and poet Guiseppe Imprezzabile are one of their number. I respect and admire his body of work and the source from whence it springs. There are no exceptions, his entire portfolio opens me into rawness, challenges my perceptions and is a reflection of my composition.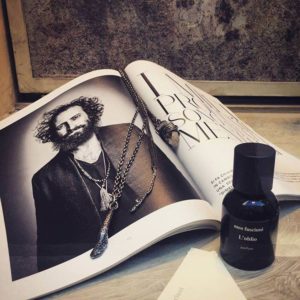 L'oblio and Giuseppe.
A deeper allusion resides in all his creations, beckoning you to the door held open by this enigmatic man, invitation to a Hermetic revelation, one we must not hesitate to undertake for it is cathartic revelation and liberation from remembrance. L'oblio carries us along on this trilogy of Mysticism and is the third component of a trio consisting of Narcotico, the deeply ethereal, otherwordly Odor 93 and now L' Oblio. As Meo says, 'in this perfume, time has a quiet body and it represents its sublimation'. A ceasing of the temporal state.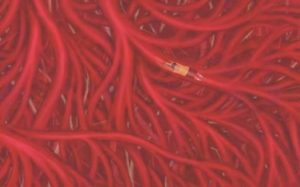 Go With The Flow, Shishir Naik ©
When this fragrance alights on your skin there is an allure that draws you closer, alternate states are mandatory, I find myself challenged yet drawn to hold my breath and sense this all pervasive peace he speaks of in his musings for L'oblio. Whispering to those for whom the madness is almost too much, who see with an unparched eye and hallucinogenic quintessence. Initial contact with L'oblio is the invitation and the bright, inholding of breath, clears and awakens the sensing faculties. It dulls my sight like a brightened Sun that blinds you momentarily yet bathes you from head to toe in a warmth unsurpassed. The door is open. To the still point of the turning world, Meo likens his inspiration to immersion in a flowing body of water to float without care, to surrender oneself.
Ouroborous Alchemical text ©
As I merge with this fragrance as it wakens me to movement not of this world, I am Ouroborous, Alchemical crucible of self transmutation,ingesting my tail and swallowing myself,. Scenting my wrists again and again to devour the self and dissolve and be subliminated in Alchemical Mastery, acting as Mercury, Quicksilver, Sublimatio, the release of spirit hidden in matter. Solid to vapour state. Alpha and Omega, the serpent dragon that bites its own tail representing circle and unity, beginning and end, where is that point where I cease and begin. Perceiving layer upon layer of catalytic moments.This fragrance leads me to enter into the spiral, shedding memory and forgetting along each turn, until the point of stillness is reached.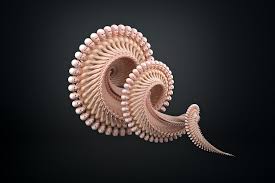 Spira Mirabilis, Frank Verhulst ©
At the disappearing point , what lies beyond the forgetting, I am invited to ponder and the only answers lie in the yield. The fragrance one step ahead, leading , encouraging me to shed more and more layers of who I conceive myself to be.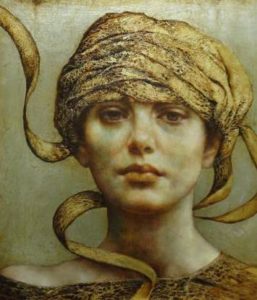 Unravelling, Pam Hawkes. ©
Unravelling, unpicking the garment of memory like inhaling oneself for the very first first time, an infant inhalation, not scenting the corporeal scent of flesh but a scent of Oracular knowledge pouring through me in subtle torrents the 'I' is undone. Passing through liminality to the disappearing point.As the fragrance mirrors my own unravelling its deeper nature reveals the notes of sacred woods, musk, oakmoss and sandalwood. There is a peace at the epicentre of this creation, the stillpoint of its revealing that is profound. I am taken to the very point of dissolution and am residing with a vapourous state akin to the spirals of smoke or mist that rise into the air.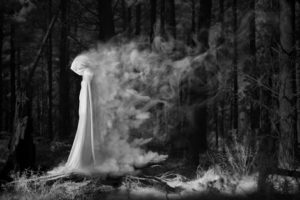 Dispersing into the Wind, T Flack. ©
Smoke streaming in spirals from its source to greet the air, folding in on itself in ribbons effortlessly to the point , a nano state, the Chronon, where separation is undefined, that final moment where the smoke becomes the air and the air becomes the smoke, that space is where Oblivion lies, does the smoke cease to exist or is it sublimated by the air.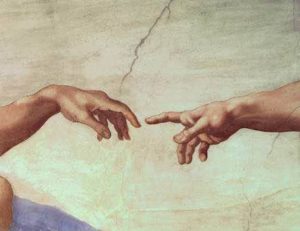 The Creation of Adam, Michelangelo, 1512
The sublime space between these two outstretched fingers of Creation. Lingering right through the next day, L'oblio remains at that still point of forgetfulness, bringing me at a mere scent of it to that peace, it is without doubt a masterpiece, whisperings on the wrist.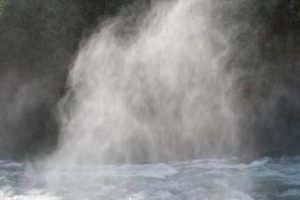 Mist Texture Leorr ©
'the boat will never reach the shore, I say a prayer,
I wish I could flow endlessly, in the dark night of the Soul,
in the limbo of this journey,
Immortal is the abyss that stands between.
Day after day, there is nothing left here, not even memory,
only the oblivion of something that has been.
When everything disappears, I can only feel the odor of that day.
When you come to an end of a path, you just wait for the dust to come and cover everything,
your memories and your words.
There will be a time,when everything comes back.
Man tends to forget, through a deep spiritual bond,
a journey in the absolute memory, the oblivion.
Oblivion is a spiral of dust.- Guiseppe Imprezzible, Meo Fuscuini
Frankincense, Iris, Mate, Immortelle, Tobacco, Oakmoss, Sandalwood, Powder, Sacred woods, Musk
Danu Seith-Fyr Contributor
Samples courtesy of Meo Fusciuni, Giuseppe Imprezzabile and Federica Castellani with my thanks.Opinions my own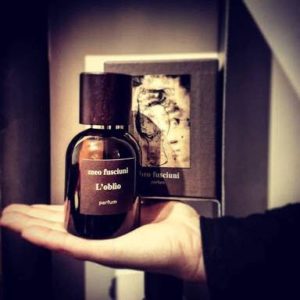 Thanks to the generosity of Meo Fusciuni we have a 100ml bottle of L'oblio to give away for 1 registered reader anywhere in the world. To be eligible please leave a comment with what appeals to you about L'oblio based on Danu's review and where you live. Draw closes 3/27/2017
We announce the winners only on site and on our Facebook page, so Like Cafleurebon and use our RSS FEED…or your dream prize will be just spilled perfume