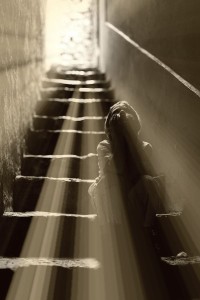 Small dreams by  Claudio L'Estremo Montegriffo (digitalized MC)
"Dark corners of a room seem to creep and reach out as the midnight clouds steal the last remaining shards of moonlight.  Memories of smoky dreams are lost within your mind.  Ruminating over the scent of mystery and nightfall, the fire you went through drifts along the air, the spices of heartache linger on the skin.  Assured, you know morning will come, the darkness will subside, and the theory that everything remains dreadful will be smashed and broken."
Nude in Broken Mirror  Stephen Caroll
This is the backstory of The House of Kerosene's latest release, Broken Theories, which is a sweet and spicy Oriental fragrance.  I happen to love scents like these, which combine dry tobacco leaves with incense and spices, with a hit of something citrusy or tropical at the start.  If you love Slumberland's Kiste,  or Ex Idolo's Ryder, then Broken Theories will absolutely appeal to you.  I think these three fragrances make up my Holy Trinity of What Pam Wants Everyone Especially MenTo Smell Like.  According John Pegg is the perfumer and founder of the House of Kerosene.   "For the scent Broken Theories, the inspiration was wrapped around creating an atmospheric mood in fragrance. Developing a scent that is sad with memories, yet there's sweetness in the fragrance that lifts the mood, to look forward to days of a better future. I guess I wanted to create with more of a moody mind sense and at the same time staying true to my style with lots of woods and warmth".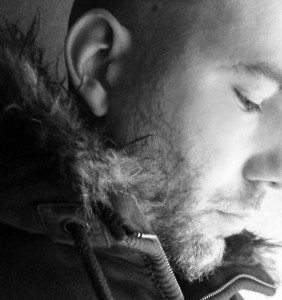 John Pegg House of Kerosene
We have reviewed and followed John's  scents since their launch in 2012, and Broken Theories is the second perfume of 2015 (following Unforsaken). His fragrances are bold statements, always seeking to push past expected and tired tropes within the genres, and drop the wearer down in an unfamiliar country armed with only a match and machete for company.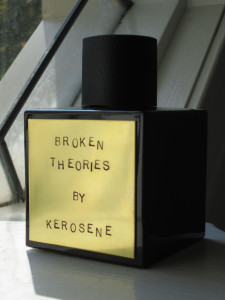 Broken Theories by Kerosene
John is an entirely self-taught perfumer, and his vision is singular, muscular and a fantastic palate cleanse, especially now that Fall is here and the onslaught of Spicy Orientals are threatening to bury us all; a poorly crafted Oriental scent is to perfumery what the horrendous  Starbucks Pumpkin Spice Latte is to your morning wake-up call.  Fragrances like Broken Theories help to elevate the entire genre and help you remember why you love this classification to begin with.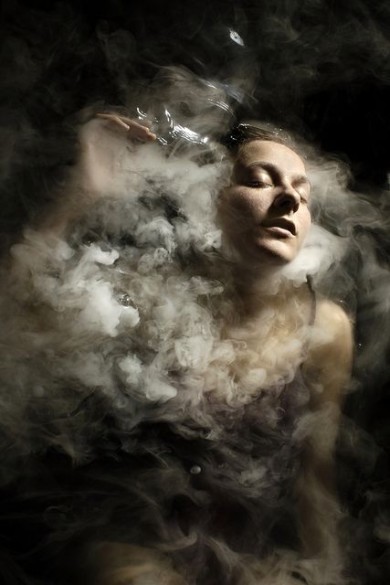 In Dreams Stephen Carroll
The scent kicks off with blood orange and tobacco, with the tobacco taking the lead on the introductions.  Blood orange has never been one of my favorite openers, but here it is expertly placed to balance the austerity and dryness of tobacco. There's richness and a bruised fruit ripeness at the start, and that little snap of citrus helps to keep your receptors from shutting down prematurely as you take in the rest of the fragrance.  The heart is a swooning, sweet carpet of vanilla beans and sandalwood, with spices  etching a pattern into the hand-woven kilim  rug.   The entire scent really blooms out largely here, into delicious warmth that will envelop your entire body.  The tobacco feels hand-rolled in vanilla.  I remembered why I still love changing my scent wardrobe to follow the seasons.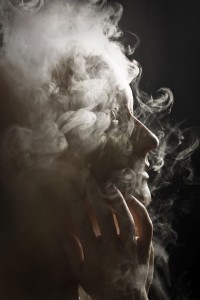 Broken Theories carries one of the best top note to heart note transitions of any scent I've sampled this year.  It's nearly cinematic.  The drydown switches gears back to the original austerity of the tobacco notes, only this time its incense and oud.  I couldn't really pick up the oud in this fragrance, except that there was something keeping the incense from getting too invasive and High Churchy under my nose, so that may have been it.  There's definitely a Verse-Chorus-Verse feel to Broken Theories in its development, from the opening bruised-fruit blood orange against the tobacco to the burnt offering Oud next to the incense scepter in the drydown.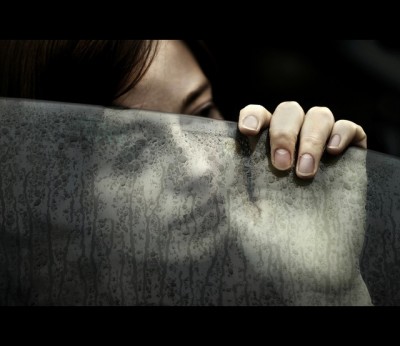 Through Glass Stephen Carroll
That's kind of the hidden joy in this scent – the way the beginning and end notes are texturally paired so perfectly against each other, with that chest-filling sigh of sweetness in the middle.  John Pegg is a master at orchestrating his scents, and it's enormously satisfying to keep checking your wrist as they unfold.   As my palate has grown, I've truly come to appreciate the architecture of the scents I sample as much as the notes and feel of them, and if you're the same, Kerosene perfumes will provide you with all kinds of fun surprises.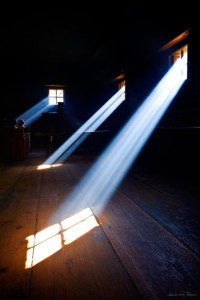 Light through Window (google)
Broken Theories is a fantastic release, and very well-made on all levels.  And despite the ominous backstory, I'm wearing it for rambles on country roads, and at table with family at Thanksgiving.  Because indeed, nothing SHOULD remain dreadful, and the Fall season is all about that hidden sweetness in the air, and that muzzy warmth contained in the layers of your clothes.  Broken Theories is that exact warmth from a bottle, and I need it now.
Notes: Blood orange, tobacco, spices, vanilla beans, sandalwood, Oud and incense
Pam Barr, Senior Contributor
Art Direction: MC I used many of the works of Stephen Carroll, a self taught photographer who constructs fictional tableaux
Disclaimer:  I received my sample from Kerosene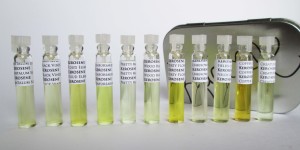 Thanks to Jonn Pegg, we have an international draw for a registered reader (you need to do this folks and be sure to use your registered name)  of deluxe sample set of Kerosene Fragrances (12 x2 ml of each fragrance in the collection).  To be eligible, leave a comment with what you enjoyed about Pam's review, your favorite Kerosene Fragrances  and where you live.  Draw closes on Sept. 19, 2015.
We announce the winners on our site and on our Facebook page, so Like Cafleurebon and use our RSS option…or your dream prize will be just spilled perfume