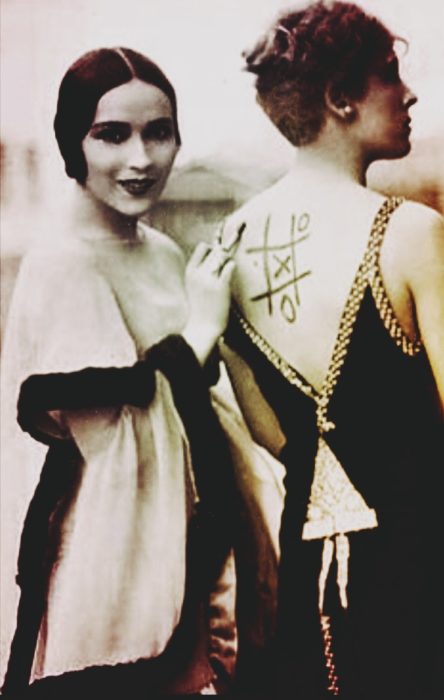 Detail of a photo of Delores del Rio and friend, iconic Old Hollywood actress of the 1930s apped MC
At the end of a week rife with high emotions it is with pleasure that I review the new fragrance from the House Of Cherry Bomb Immortal Mine II. But first a shout out to two very special people. I really am the luckiest fraghead on the planet! Many thanks to both Michelyn Camen of CaFleureBon and to Portia Turbocharge of Australian Perfume Junkies two of my all-time favorite perfume blogs, for allowing me to write for them. Honestly how much better can my life get?
So on to perfume…..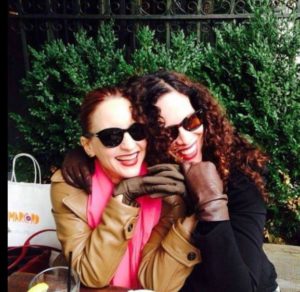 Maria McElroy and Alexis Karl of House of Cherry Bomb (photo from Maria and Alexis)
I am so happy to write about this hot off the perfume organ, ultimate lovegasm scent from House of Cherry Bomb (HOCB) in Brooklyn. House Of Cherry Bomb (hereafter HOCB), and HOCB Killer Perfume, their spin-off company are the well regarded lovechildren of two amazing perfumers, Maria McElroy and Alexis Karl. HOCB is of those great indie brands that always gets lots of buzz in the perfume community and rightly so. Their range of scents is young and snappy, full of unusual, compelling combinations.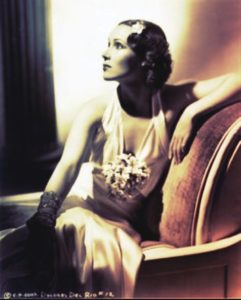 Delores del Rio apped MC
This is a lovely gem of a scent. I expected that Immortal Mine II would be an easy love for me, perfumer Maria McElroy had created two of my top ten perfumes of all time. Her company, Aroma M is well known for the cult favorite Geisha perfumes. Voluptuous Nostalgia is a personal favorite and my back-up has its own back-up. Maria's friend and partner in perfume, Alexis Karl of Scents By Alexis, composed a modern day example of an all out Old Hollywoood glamour perfume.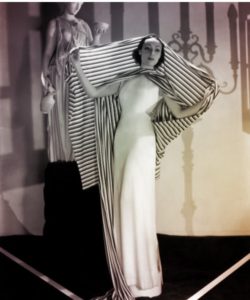 Delores del Rio
Immortal Mine II is a continuation or rather a "reawakening" of the original Immortal Mine perfume created by Scents By Alexis in 2012. This is NOT a reformulation but rather a riff of an already glorious scent. As described by Maria and Alexis "Immortal Mine II is "In its new form, this all natural fragrance entwines the mystery of dark, vintage ouds and million year old amber resins, with that of stunning Moroccan henna flower, drops of precious beeswax absolute, and tobacco flower. A shadow of ambergris, labdanum and chypre are touched with traces of delicate lily of the valley and Madagascar vanilla."
Delores del Rio looks stunnning. I apped this black and white photo in gold MC
Immortal Mine II is so well blended that I am hard pressed to pick out individual notes. To quote Aristotle, "The whole is greater than the sum of its parts." Immortal Mine II is a stunning amber-centric perfume, warm and enveloping, dark, sexy and profoundly mysterious.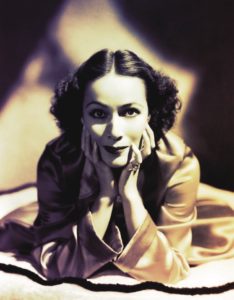 Delores del Rio 1953 photo by Everett apped MC
The difference between the oil and the EDP is as you might expect. The oil is more of a personal experience, a skin scent that is perfect for the boudoir, and the edp, initially more sparkling and with better throw, is what to wear BEFORE you get to the bedroom, in other words perfume foreplay. Both carry the same vintage, glamorous vibe.
–Robert Hermann, Guest Contributor (with contributions from Michelyn Camen, Editor in Chief)
Art Direction: Delores del Rio was the first Mexican actress to 'crossover' in Hollywood. She was considered one of the greatest beauties of her time (1930s-early 1950s). All glamour, breaking boundaries, a mythical figure in Mexican cinema, Delores del Rio is an immortal beloved of mine.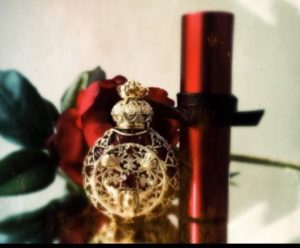 Immortal Beloved II perfume oil and EDP photo House of Cherry Bomb
Writer's Note: If you haven't explored the range I highly recommend the Cardamom Rose and the Tobacco Cognac, two of my favorites. Immortal Beloved II is available in 1/3 oz (10 ml) oil based perfume housed in a hand blown, gold filagree, Czechoslovakian glass flacon for $150.00 and the 1/3 oz (10 ml) EDP is sold in a red metal purse atomizer.$50.00 -RH
Maria and Alexis have been kind enough to offer a sample set of 1 ml each of both the oil and the edp to a USA registered reader (you must register to be eligible. Not sure? Click here). Please leave a comment with what appeals to you about Immortal Beloved II based on Robert's review. Draw closes 11/16/2016
We announce the winners on our site and on our Facebook page, so Like Cafleurebon and use our RSS feed…or your dream prize will be just spilled perfume