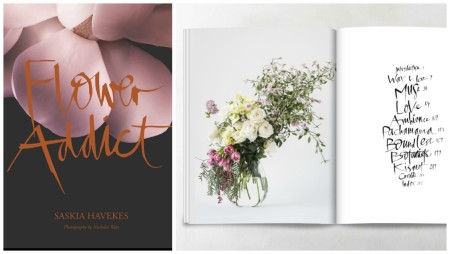 Flower Addict by Saskia Havekes
Like Australia, Madagascar is known for its unusual and often vibrant flora and fauna. It's a quality that is attractive to Saskia Havekes, one of Australia's most creative floral designers. Her latest book, Flower Addict, showcases her impressive body of work. In addition to writing and her floral creations, Saskia has extended her creative reach to perfumery. With encouragement from perfume expert Michael Edwards, Saskia established Grandiflora Fragrances in 2013.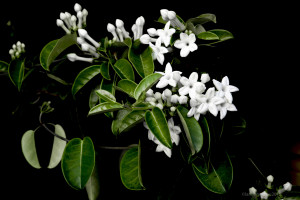 Stephanotis Floribunda photo Saskia Havekes
Grandiflora's first two perfumes are Sandrine and Michel, named after their perfumers, Sandrine Videault (who tragically passed away July 3, 2013) and Michel Roudnitska. Saskia now has a third perfume called Madagascan Jasmine, which is inspired by the Madagascan jasmine flower or Stephanotis floribunda. It's a flower Saskia uses in wedding arrangements because of its luxurious and heavily scented white flowers and trailing green foliage.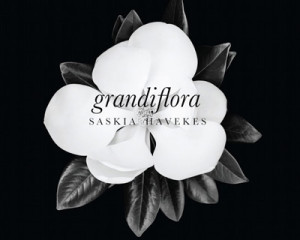 On her perfume journey, Saskia has been interested in scented flowers that are uncommon references for perfumers. Transient flowers also attract her. These short-lived blooms burst loudly with scent, perhaps in desperation to attract a pollinator before the flower's fragile petals begin to expire. With Sandrine and Michel, Saskia wanted two perfumes about the Magnolia grandiflora flower as it transitions from opening to being in the height of its bloom. She thinks of Sandrine and Michel being interpretations of the magnolia flower rather than a literal translation.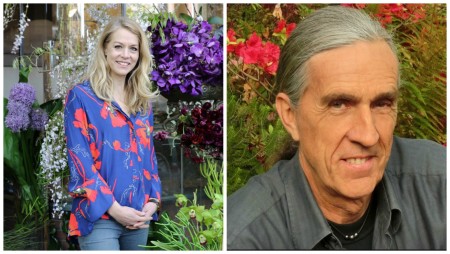 Saskia Havekes of Grandiflora and Michel Roudnitska photos courtesy of each
For Madagascan Jasmine, Saskia wanted a literal translation from nature to perfume. She was very humbled by Michel Roudnitska's acceptance to collaborate on Madagascan Jasmine because the French perfumer is very selective of the projects he takes on. Saskia arranged for a Madagascan jasmine plant to be delivered to the Roudnitska's family garden overlooking the French Riviera near Grasse.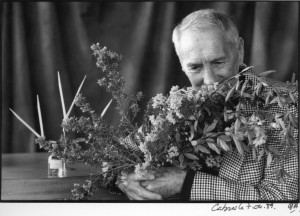 Edmond Roudnitska 1969 courtesy of Michel Roudnitska
It's here that Michel's father, legendary perfumer Edmond Roudnitska, spent much of his time studying the odours of flowers. In a similar way, Michel studied the jasmine plant once it began flowering and he set to work creating a perfume for Saskia.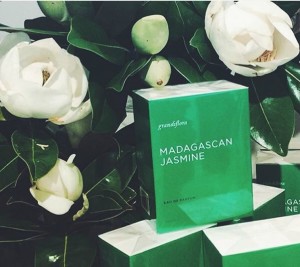 Grandiflora Madagascan Jasmine photo courtesy of Saskia
With Michel in France and Saskia in Australia, the pair collaborated via email and post. Like pen pals, Saskia was excited to receive packages in the mail from Michel. When she smelled the first modification of the perfume, she knew at that early stage that Michel had created something very close to her own experience of the flower. After a small number of modifications the perfume was finished and Saskia prepared to offer it to the world with a launch at Fenwick department store in London late last year.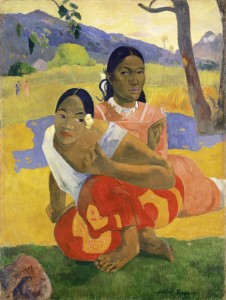 Paul Gaugin Quand te maries tu 1892
Michel deliberately steered clear of using top notes that are commonly paired with jasmine perfumes. As a result Madagascan Jasmine has no sparkling citrus top notes. Instead the perfume begins with a burst of tropical fruit reminiscent of banana and green mango. Like the flower itself, this tropical burst is short lived. Just below lies a bouquet of indolic white flowers with an aura of lactones. Michel included a reference to the plant's rich green foliage. It's a sharp odour to begin with but it fades out to a watery green olfactory colour that lingers for the remainder of the perfume's life. There is also a subtle smoky facet, which Saskia admits is not picked up by everybody but once you know it's there, it is perceivable. It adds an unusual roasted cacao note to the natural jasmine extract in the perfume. Fixed with musk, Madagascan Jasmine is a soliflore in the purest sense.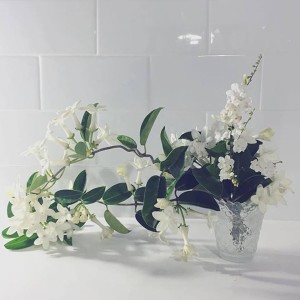 Grandifloria Jasmine Arangement courtesy of Saskia
Jasmine is a polarising flower. There are probably as many blog posts on the Internet that declare love for jasmine perfumes as there are posts that declare the writer's loathing for them. Because Madagascan Jasmine is an olfactory reference to neither of the two varietals of jasmine perfumers commonly work with, it offers a slightly different experience, which may convert a few perfume lovers who have a self-imposed embargo on jasmine perfumes.
Disclaimer: Bottle provided by Grandiflora Fragrances for review
Guest Contributor, Clayton Ilolahia and Editor of What Men Should Smell Like
Editor's Note: Flower Addict is available on amazon.com here and please like Grandiflora Fragrance on Facebook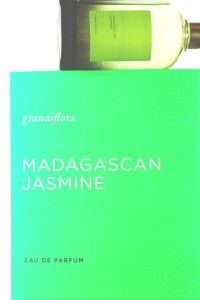 Grandiflora Madagascan Jasmine Eau De Parfum photo by Clayton
We are thrilled to present a worldwide draw for a registered reader (be sure to do this) of a 100 ml bottle of Madagascan Jasmine. To be eligible please leave a comment with what you enjoyed about Clayton's review, if you like jasmine perfumes, if you ever tried any Grandiflora fragrances and where you live. Draw closes 2/6/2016.
We announce the winners only on site and our Facebook page, so like CaFleureBon and use our RSS option…or your dream prize will just be spilled perfume.