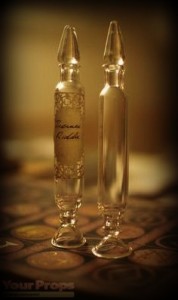 Harry Potter and The Half Blood Prince Memory Vial (replica)
One of the most wondrous and fine moments in creating a perfume collection comes not from finding that elusive vintage decant, or being the first one to wear a niche line's latest launch, but a moment that comes (for some) much earlier. Many of us come to our love of perfumery from a gift iby an older relative, or secretly experimenting with one of our parents' bottles when we're old enough to reach for it ourselves.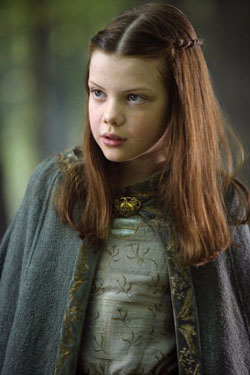 Georgie Henley as Lucy Pevensie in the 2008 film, The Chronicles of Narnia Prince Caspian.
This moment in childhood has always fascinated me when I hear other collector's origin stories about their lifelong love of fragrance. I myself did not have such a moment; my love came much later in life, but nonetheless it feels just as mysterious and marvelous in my late 40's as it might have to a curious young girl. I have often wondered what I would have wanted to smell like as a child, or what scent might have triggered that forever dream of fragrance that would last a lifetime. And now I've found it.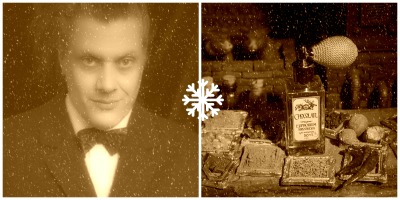 Stephen Dirkes magically transformed
Stephen Dirkes of Euphorium Brooklyn has released the House's first-ever gourmand fragrance, Chocolatl and without question it is exactly what I would have wanted as a kid (and still do); I would gladly give this to fragrance lovers of all ages who are eager to lose themselves to perfume's special magic.
Chocolate. "Eat it. It'll help." - Remus Lupin Harry Potter Prisoner of Azkaban
Chocolatl is a wry mixture of a very dry and exotic chocolate note with the slightly musty and musky vibe that by now we recognize as a trademark of Euphorium Brooklyn's increasingly prolific line. The combination is absolutely pitch-perfect – after I sampled this fragrance, my inner world was lit up with images of the Narnian wardrobe, the candy shoppe in Diagon Alley, and a mad desire for an enormous Wonka Bar. Euphorium Brookllyn's mysterious "Komodo Process" by which all their scents are made, seems to be incredibly flexible and amorphous – it adds depth to floral scents, a Gothic urgency to aromatics, and now a compelling mystery to a gourmand.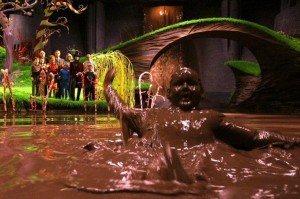 Willy Wonka & The Chocolate Factory Chocolate River Tim Burton (2005)
But beyond all the mystery is delight. Chocolatl is sheer childhood joy in a bottle, with just enough adult spice and intrinsic exoticism to make it more than just another sweet linear confection wafting up from your wrist while you're out Christmas shopping.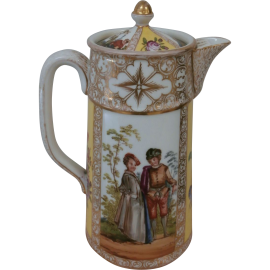 Antique Cocoa Pot (Euphorium Brooklyn)
First of all, there's the inviting opening layer of Mexican chocolate with a stunning underlying honey note. This spicy chocolate and honey combination is absolutely entrancing – not only is it sweet and tempting, but the textural interplay is marvelous. First you get the near-astringent and tannic hit of the dry, lightly-spiced chocolate, but then a slow undertow of sparkling, slow, ambery honey. This may be the first perfume I've ever wanted to sip out of a mug on a cold winter morning.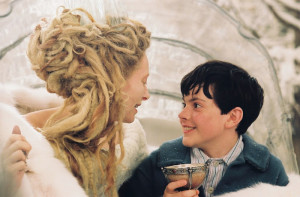 Tilda Swinton as Jadis The White Witch magicked hot cocoa that mesmerizes Edmond (The Lion, The Witch and The Wardrobe Chronicles of Narnia:1)
There is also an unusual citrus note included in Chocolatl, known as tzapotl fruit, or sapote fruit, that as far as I was able to discern from light research, tastes a bit like chocolate pudding. (Again, with that knowledge, I'm instantly back in Narnia!) What a treat for my inner child, or that lucky young girl who would be offered this scent by an older relative! A perfume that smells like what I imagine the hot cocoa and Turkish delight that Jadis the White Witch in the Lion, The Witch and The Wardrobes plies Edmund with to get him to do her bidding.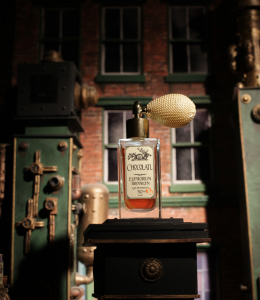 Eventually, after a gloriously-long while, Chocolatl shifts gears a bit and settles into a nice balsamic and musky drydown, which expertly mirrors the initial slightly bitter tang of the Mexican chocolate hit that the scent started out with. The shift is imperceptible; this fragrance is very reticent to leave the Maxfield Parrish honeyed hues of the top and heart for the balsamic smoke it finally settles upon as a third act. The power and longevity for this scent are entirely in keeping with the rest of Euphorium Brooklyn's offerings – more than adequate power, and sillage that is moderate. In Chocolatl's case, I'd go big on application – this is just too yummy of a fragrance to be demure with.
Euphorium Brooklyn has created an absolutely delightful confection of a scent in Chocolatl – one that truly highlights the ecstatic feeling of a great gourmand scent, without sacrificing complexity. This is the perfect perfume for your inner child; wear it as you wander into closets and expect to see magic on the other side.
Pam Barr, Senior Contributor
Art Direction: Michelyn Camen EIC
Notes: DARK MEXICAN COCOA, SPICE & PILONCILLO, TZAPOTL FRUIT, VANILLA & HONEY, BALSAM & MUSK
Editor's Note: Available also exclusively at Twisted Lily Fragrance Boutique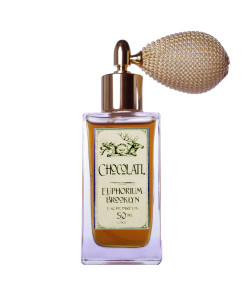 Thanks to Euphorium Brooklyn, we have a draw for two registered readers as follows:
CON USA- 30 ml of Chocolatl and for our international readers a 8ml deluxe sprayer. To be eligible, please leave a comment with your first childhood perfume, what you liked about Pam's review and where you live. Draw closes 12/22/15.
We announce the winners on our site and on our Facebook page, so Like Cafleurebon and use our RSS option…or your dream prize will be just spilled perfume