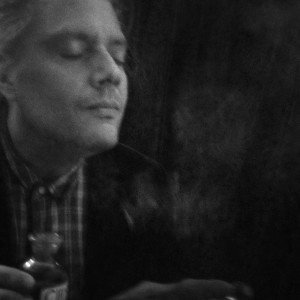 Stephen Dirkes by Tal Shpantzer
Stephen Dirkes of Euphorium Brooklyn has to be one of my favorite new perfumers. Not only are his scents mysterious, deep and more than a little strange, but his approach to letting the world know about his work is as unique as anything you'll find in the Scented World.
Photo by Tal Shpantzer
The Euphorium Brooklyn website is loaded with silent films (made by Stephen Dirkes as well), ponderous explanations of olfactory processes (all quite fictional – at least the descriptions are), and enough steampunk ethos to fire the imagination of 1,000 cosplay enthusiasts. When you discover Euphorium Brooklyn, it's almost as if the scents themselves are secondary to the world-building. But such it is with Stephen Dirkes – he is a man of tremendous talents which are spread across a wide range of disciplines, and all of which he wraps around you in various ways as you shop for your new favorite scent.

Photo by Tal Shpantzer
Which brings us to his latest creation, 100 Tweeds. The backstory on this scent is a phantasmagoric pastorale comprised of equal parts re-animation of a dead relative through perfumery, a hunt for the mythic bear which ended that relative's pure and innocent life, and of course, Euphorium Brooklyn's mysterious "Komodo Process" – by which all of their scents are made. Somewhere in there also is a magical tincture made from 100 Tweed coats. I will leave it to you, dear readers, to explore these topics on your own time.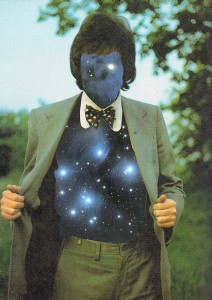 Everything the Universe is within you by Collage al Infinito by Trasvorder
100 Tweeds as a perfume is a light, mossy, damp, dank and upliftingly green scent. Stephen Dirkes has thrown everything into this release: there are over 41 separate notes stretched across four main accords (HEATHER & HEATH, BRACKEN, LICHEN & MOSS, BERRY, HONEY & BALSAM, and PEAT, MORDENT & MUSK, for those keeping score.)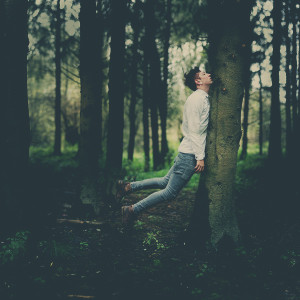 16365 by manuelestheim via photodoto.com
And the overall effect becomes surprisingly energizing considering how much stuffing went into 100 Tweeds, although it is quite difficult to describe the arc of a scent like this. With so many notes and so much going on at once, the idea of a top/heart/base structure kind of gets shoved aside, and the wearer instead is treated to a slow-motion fever dream in scent. The feel on the skin is of ponderous eons of time, of ripening meadows and the dampness of wet earth, moldy books, expired pipe tobacco and coats that have seen more mothballs than the light of day. In short, a comforting scent – one that makes you want to burrow into warm blankets and serve yourself some astringent, green tea.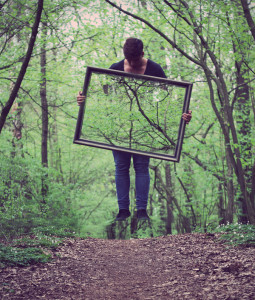 I l l u s i o n by Christopher Hassler via photodoto.com
I think all of Euphorium Brooklyn's scents have this appeal – at their core is anachronism, of time passed and forgotten, and the long stretch of memory that won't allow the forgotten to remain so. EB's perfumes aren't so much as launched, but unearthed and brought into the sunlight as tokens of a lost age. 100 Tweeds smells like the first rich divot of loamy undergrowth that the archaeologist's shovel displaced at the site from which these scents originate.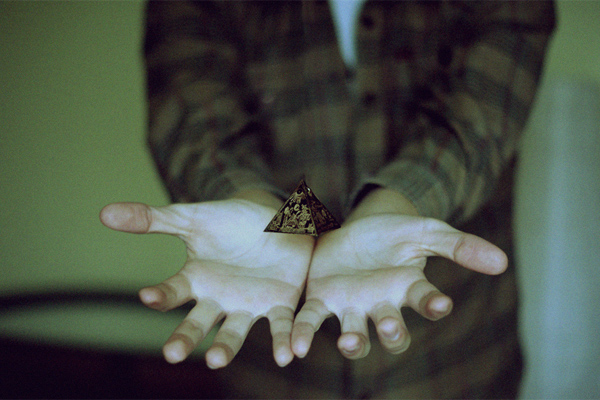 Snow by Vladimir Shipulin via photodoto.com
And as with all objects that somehow appear to have endured eons of aging, as they lay in some dark part of the world in a semi-discarded state, there is a power to 100 Tweeds that is undeniable. Stephen Dirkes first compositions for Euphorium Brooklyn were enormous assaults on the mind in their initial strength (Cilice and Wald come on like gangbusters and both have sillage and power equivalent to Godzilla.) But 100 Tweeds pares down the initial mossy, animalistic signature intensity of these fragrances, and burnishes it brightly with sweet honey and berry notes. (As Godzilla destroys downtown, a small fawn appears and makes its way across an intersection.)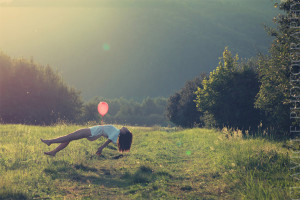 Sexi Levitation by Clavinko via photodoto.com
And this lightness of approach is just what EB needs going forward – now that they have firmly established the house as a purveyor of deep, dank and mysterious scents, they might see how a continued lightness of being can open their launches up to even more mystery. 100 Tweeds, despite the overabundance of notes and massively-constructed accords has a near effervescence to it that makes it instantly compulsive to wear – in the same way that dense incense made from dozens of separate herbs achieves. This lightness also carries into the sillage of the perfume – 100 Tweeds has lost none of its potency, but now wears much closer to the skin than in previous outings. There is more subtlety and interior affect in 100 Tweeds, which makes it a more approachable and intimate perfume for the wearer.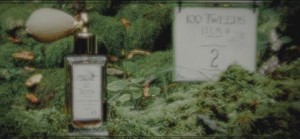 100 Tweeds by Tal Shpantzer
All in all, 100 Tweeds is a phantasmagorically green study in Stephen Dirkes' signature mossiness and dreadful joy in scent, but also a harbinger of a lighter and more restrained hand in the scent's creations. If you are a fan of his earlier work in all its audacity, you will still find more than enough to love here. But if you are new to the world of Euphorium Brooklyn, step right in and try on this coat. It will soon become your favorite thing to wear.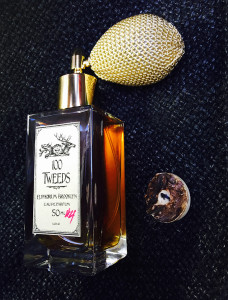 Photo by Tal Shpantzer
Notes: Lavender, Iris, Acacia Mimosa, Clary Sage, Rosewood, Katrafay, Galbanum, Calamus, Hyssop, Hemlock, Ivy, Oregano, Black Pepper, Celery Seed, Parsley Seed, Myrrh, Wormwood, Green Yarrow, Ajowan, Oakmoss, Labdanum, Sweet Tobacco, Berry, Honey, Coumarin, Guaiacwood, Cabreuva, White Agarwood, Himalayan Cedar, Amyris, Tolu Balsam, Peru Balsam, Vanilla, Benzoin, Vetiver, Peat, Cypriol, Cade, Orris Root, Castoreum, Indole, Musk
I received my sample from Euphorium Brooklyn, opinions my own
Pam Barr, Senior Contributor
Art Direction: Michelyn Camen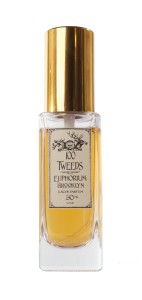 Thanks to Stephen Dirkes and Euphorium Brooklyn, we have a worldwide draw for 30 ml of 100 Tweeds (also available EXCLUSIVELY at Twisted Lily, just saying) for a registered reader. (You need to do this pesky step). To be eligible, please leave a comment below with what you liked about Pam's review, if you have tried a Euphorium Brooklyn perfume before and where you live. Draw closes 11/20/2015
We announce the winners only on site and our Facebook page, so like CaFleureBon and use our RSS option…or your dream prize will just be spilled perfume.